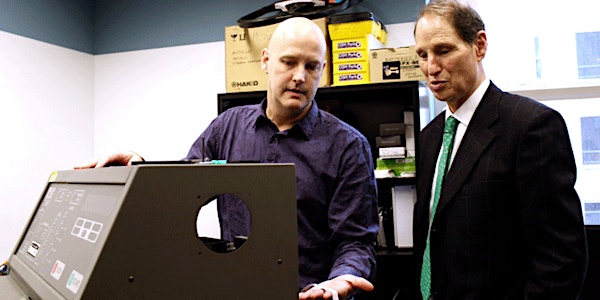 Are U.S. Elections Trustworthy?
Reflections on the 2020 election, the upcoming midterms, and the state of election security and voter trust in the USA
Refund Policy
Contact the organizer to request a refund.
Eventbrite's fee is nonrefundable.
About this event
The Yale Club of Oregon and SW Washington is proud to present
Joe Kiniry
on
Are U.S. Elections Trustworthy?
Joe has this to say about his talk...
In February 2019, I gave a Yale Club talk on the state of elections in the USA. At that time I spoke about ongoing R&D and what might happen in the 2020 election. Little did we all know how bonkers things would get. In this talk, I'll give an update on these topics, and reflect on the 2020 election, the upcoming midterms, and the state of election security and voter trust in the USA.
Trust is a funny thing. Trust is a belief that a person has about a thing -- in this case, US citizens and their elections. We think of trust being hard to earn, and easy to loose. We suspect that it is a fragile relation -- even among honest participants -- and is an easy target for adversaries. It feels measurable and, one would think, dependent upon observations and evidence. Unfortunately, especially based upon what we have witnessed in democracies over the past decade, in the USA and abroad, many of these foundational beliefs have been shown to be false. I'll reflect upon some of that evidence.
Being trustworthy, on the other hand, is a property of a thing: a computing system, a theory, an organization, or even a person. There is a rich history of R&D on how to design and build trustworthy systems -- systems that involve physical, digital, and human elements -- and election systems are exactly that. I'll explain where and how this R&D has impacted the world.
Our work at Free & Fair, along with many other researchers around the world, has focused on how to bring that R&D to elections and democracy. So as a final part of this talk, I'll reflect upon where that R&D has taken us, and how it is impacting elections today, and into the future.
Finally, I'll keep the latter part of the talk open as an Ask-Me-Anything opportunity, as undoubtedly the Yale Alumni community has many questions about elections and democracy.
About the image above: Joe shows Senator Wyden (OR) the inner workings of a vote tabulation machine used in Oregon Elections. This machine is owned by Free & Fair for use in research.
ABOUT OUR SPEAKER
Dr. Joseph Kiniry is a Principal Investigator at Galois. He is also the Principled CEO and Chief Scientist of the public benefit corporation Free & Fair. Since 2002 he has held permanent positions at four universities in Denmark, Ireland, and The Netherlands, the last of which was a Full Professor and Head of the Software Engineering Section at the Technical University of Denmark.
Joe has a PhD in Computer Science from Caltech, an MSc in Computer Science from UMass, Amherst, and a BSc in Computer Science and a BSc in Mathematics from Florida State University.
Joe has started and run over a half dozen companies over the past twenty five years, and has raised over $30M as a Principal Investigator for R&D from a dozen different agencies, governments, and foundations. His current clients are DARPA, the NSA, the NRC, the Army and Air Force Research Labs, and the SDA.
Joe has worked on the topic of elections integrity for around twenty years. He is the partner of a design architect who graduated from Yale and the proud father of two daughters.

This event will be moderated by David Frackelton, YC '79, MS University of Oregon. Retired from business, David is also President of your Yale Club of Oregon and Southwest Washington.
ZOOM LINK AND REMINDERS
After registration, you will receive an email confirmation with the Zoom link for this event. Please do not share this link.
You will also receive reminder emails 2 days, 2 hours and 10 minutes before the event. These reminders will include the Zoom link.