Are fibroids part of your life? The Fibroid Foundation Austin Chapter
About this Event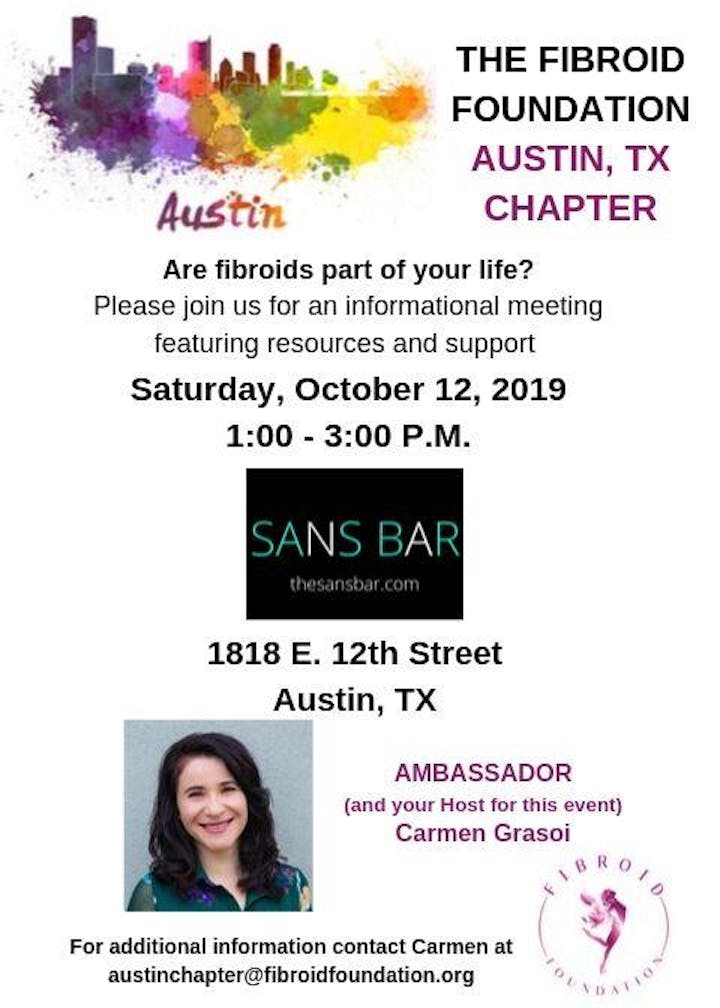 Are fibroids part of your life?
Join us for our first meeting in Austin, Texas.
This event is part of the Fibroid Foundation: www.fibroidfoundation.org
Join us for an informal meeting featuring resources and support!
💕 keynote speaker: Dr. Omerine Asih
💕 Yoga- pelvic floor: Dora Monson
Please address any questions to: austinchapter@fibroidfoundation.org
*Sugary bites will be provided!
👍Free event! 👍