Description
Are Children Being Overmedicated?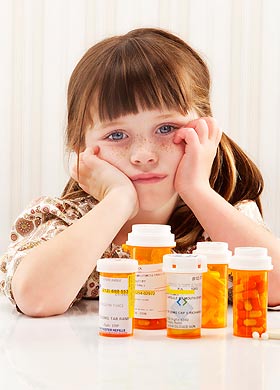 "How did the once modest medical specialty of child psychiatry become the aggressive "pediatric psychopharmacology" that it is today?
"Everyone wins at the pediatric psychopharmacology game–Pharma, Wall Street, doctors, researchers, medical centers, clinical research organizations, medical journals, Pharma's PR and ghostwriting firms, pharmacy benefits managers and the FDA itself which judges itself on how many drugs it approves.
"The only losers are kids given a probable life sentence of expensive and dangerous drugs..." — Martha Rosenberg, Op Ed News
Find out what "widely accepted" mental treatments are actually dangerous to our younger generations.
Wednesday, October 17, 2018
Refreshments and Networking 6:00 PM
Event 7:00-9:00 PM



The facts, presented by: The Los Angeles Chapter of Citizens Commission on Human Rights
Keynote Speakers: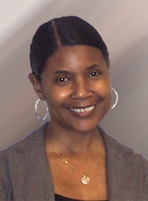 Sonya Muhammad -- Certified as a marriage, family, and child counselor, Ms. Muhammad has devoted over 25 years to working with troubled youth and the last 12 years working with foster youth. Ms. Muhammad is also an adjunct professor at the University of LaVerne specializing in child and adolescent difficulties.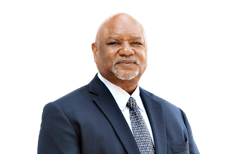 Rev. Frederick Shaw, Jr (Fred Shaw Jr). -- is a past-President of the Compton Branch of the NAACP, and the first President from Compton to be appointed to a California State Chair overseeing "The Children's Taskforce". As the President of the NAACP, he lobbied the US Congress alongside the Citizens Commission on Human Rights Int. to get passed into law the Child Medication Safety Act, which gives parents the right to refuse psychiatric drugs for their children as a provision for attending school. He is also the co-founder of the Basic Life Institute, an organization serving at-risk youth and the President and Co-founder of the World Literacy Crusade, an international organization with the purpose of eradicating poverty and hopelessness in the inner cities and around the world.


Hosted by the Church of Scientology of Los Angeles
4810 W Sunset Blvd, Los Angeles, CA 90027

For more information: 323-514-2651 or CCHRofLA@Gmail.com

FAQs
What are my transport/parking options getting to the event?
Parking is provided free at the event location. If you wish to take public transportation the Metro Red Line stops at Vermont and Sunset, just two blocks from the event.
Are there ID requirements or an age limit to enter the event?
There are no ID requirements or age limits. However, the content discussed might be disturbing for some people. We do ask that if you bring a minor, they are mature enough so as to be part of the event and not disturb others.
Where can I contact the organizer with any questions?
Feel free to contact, Damian, the event organizer, with any questions or if you would like to bring a group of 5 or more people. CCHRofLA@Gmail.com
Do I have to bring evidence of my registration/ticket to the event?
It is preferred that you bring your registration/ticket printout. However, there will be a list of people who have tickets at the door and, with proper ID, you can get in without your ticket.