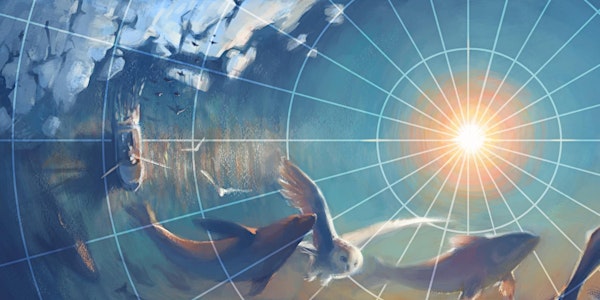 Arctic Science Diplomacy, Militarization, and Marine Research
In this webinar, learn about the history of U.S.-Russia Arctic science diplomacy and governance of scientific-commercial-naval activities.
By Migration in Harmony Research Coordination Network
When and where
Date and time
Tuesday, March 28 · 8 - 9:30am PDT
About this event
1 hour 30 minutes

Mobile eTicket
The Arctic has long been the setting for collaborative scientific discovery, but tensions related to the Cold War and now the worsening conflict in Ukraine have curtailed effective cooperation. At the same time, the intensifying climate emergency that disproportionately threatens the Arctic has been described as a security threat by policymakers in both the U.S. and Russia, leading to calls for more science diplomacy. In this webinar, Mr. Devyatkin will revisit the history of U.S.-Russia Arctic science diplomacy and examines how previous initiatives can help us to understand what can be achieved, as well as the challenges that have to be addressed, and Dr. Uryupova will present on the intersection and governance of scientific-commercial activities and naval operations in the Arctic.
Pavel Devyatkin is a Senior Associate and Leadership Group member at The Arctic Institute. His research areas include Russian Arctic policy, U.S.-Russia and U.S.-China relations, international cooperation, governance, security, and diplomacy. Pavel's analyses of Arctic affairs have been published by the U.S. Department of Defense, Polar Journal, Responsible Statecraft, Institute for International Political Studies (ISPI), Barcelona Centre for International Affairs (CIDOB), Arctic Yearbook, and High North News.
Dr. Ekaterina Uryupova is a Senior Fellow at The Arctic Institute. Her areas of expertise revolve around climate change, science, fishery, and environmental policy. Also, her research is focused on Russia's Arctic and Antarctic engagement. Ekaterina has been working in the polar regions for more than 10 years. She is a PYRN (Permafrost Young Research Network) and an APECS (Association of Polar Early Career Scientists) Council Member. She has got published research papers in peer-reviewed journals, including Polar Record, Polar Biology, Journal of the Marine Biological Association of the UK, Land, etc
Migration in Harmony is a Research Coordination Network on Arctic migrations funded by the National Science Foundation. We are a network of researchers, practitioners, and traditional knowledge holders working to synthesize current research, jointly identify and prioritize research topics, and build collaborative project teams to support a resilient, just, and sustainable Arctic in motion.
About the organizer
Established in 2011, The Arctic Institute is an independent, nonprofit 501(c)3 tax-exempt organization headquartered in Washington, D.C with a network of researchers across the world. We envision a world in which the diverse and complex issues facing Arctic security are identified, understood, and innovatively resolved. Rigorous, qualitative, and comprehensive research is the Institute's core for developing solutions to challenges and injustices in the circumpolar north.