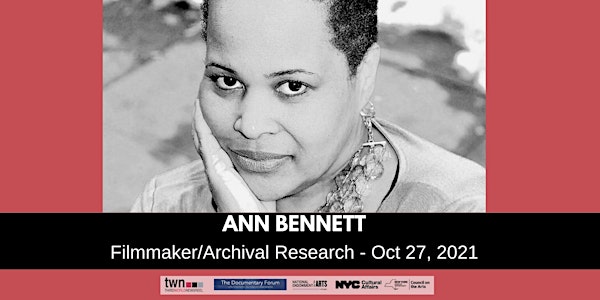 Archival Research for Your Film - Finding/Clearing/More with Ann Bennett
Tips on archival footage research for your film - what, how, where to look and more, from filmmaker/archive researcher Ann Bennett!
About this event
If you're making a documentary - (especially during these pandemic times) you might be thinking about using archival footage. You are probably already "grabbing" things off YouTube. But...
Hear from Ann Bennett, a long time producer/filmmaker - whose specialty has been archival research for the many historical documentaries she has worked on for PBS, HBO and others. How should you go about planning your search, how should you be keeping track and what's a methodological approach to getting rights - or determining if you need to?
Ann Bennett is an Emmy nominated documentary filmmaker and multimedia producer. She produced the NAACP Image Award-winning PBS documentary, 'Through A Lens Darkly: Black Photographers and the Emergence of a People,' as well as the multi-platform community engagement initiative, 'Digital Diaspora Family Reunion (DDFR).' Bennett's credits include; Citizen King and Fisk Jubilee Singers for the PBS series "American Experience," Hymn for Alvin Ailey for "Dance in America," and the award-winning PBS mini-series Africans in America and America's War on Poverty. She was a consulting producer on "Always in Season" (directed by Jacqueline Olive) 2019 Sundance Film Festival. Bennett is a graduate of Columbia University Graduate School of Journalism and Harvard College. She is currently producing Razing Liberty Square - a documentary about climate gentrification in Miami.