Description
Spend two days photographing spectacular architecture in the sunshine state's trendy Miami! You'll learn how to capture stunning architectural abstracts and cityscapes, including a sunrise and sunset. We take care of all the details for you: well-thought-out locations, transportation and meal locations.
Included is a pre-workshop online presentation, which allows for more time shooting once in Miami and prepares you to create compelling images while on location. We'll also share post-processing tips and techniques for both architecture and cityscapes in an online presentation after the workshop. Plus, you'll receive feedback on your images throughout the workshop, both in the field and after the workshop
Join us, Angie McMonigal and Michael Muraz, for an architecture photography workshop on February 2-3, 2019.
The workshop is limited to 10 participants and the pricing is in USD.
*Please note, if you're unable to attend the pre-workshop presentation, post-processing or critique sessions, they will be recorded and available for viewing at your convenience.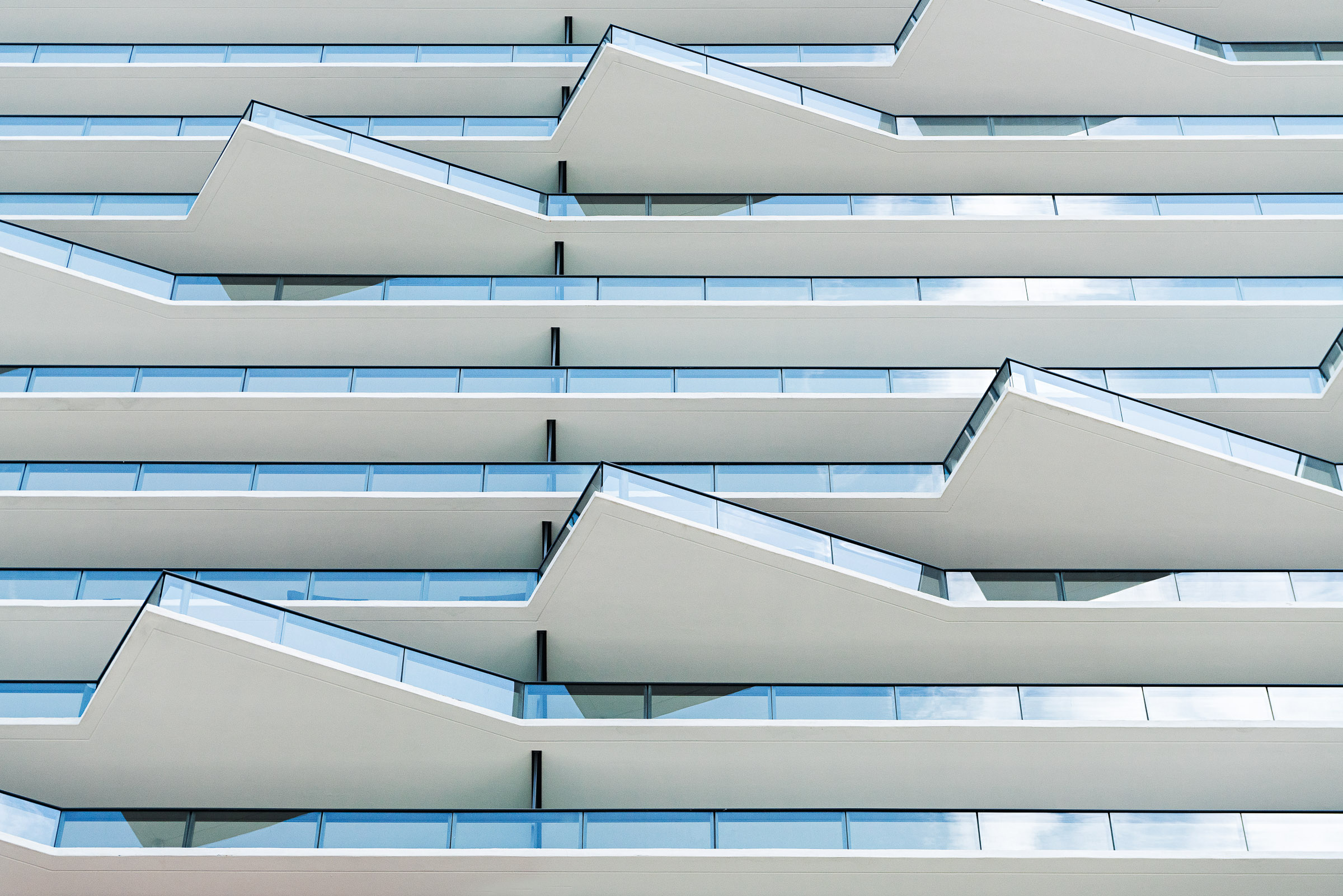 SLS Brickell Hotel & Residence
PRESENTATION
We'll first meet online (January 29 - 9pm EST) for a presentation highlighting our vision for architecture photography so you can begin to see your subjects in a new way. We'll share our process - from our approach once on location to how to best utilize compositional tools for architectural subjects.
This workshop is intended to focus on the creative aspects of architectural photography. While we're there to guide you regarding gear and camera settings on location, the emphasis is on developing your unique creative vision and seeing your subjects in a new way.
ON-LOCATION PHOTOWALKS
The daytime locations will focus on architectural abstracts, while sunrise & sunset locations will focus on cityscapes. A more detailed itinerary will be sent out to attendees closer to the workshop.
SATURDAY (8:30am-9:00pm, with stops for lunch & dinner)
We'll spend the morning in the Miami Design District:
Flotsam & Jetsam

Institute of Contemporary Art

Retailers (Dior, Louis Vuitton, etc.)
After breaking for lunch, we'll head to Miami Beach for two landmarks:
Miami Beach Convention Center (Arquitectonica)

New World Center (Frank Gehry)
We'll end the day with sunset and blue hour at Hobie Island, and then dinner.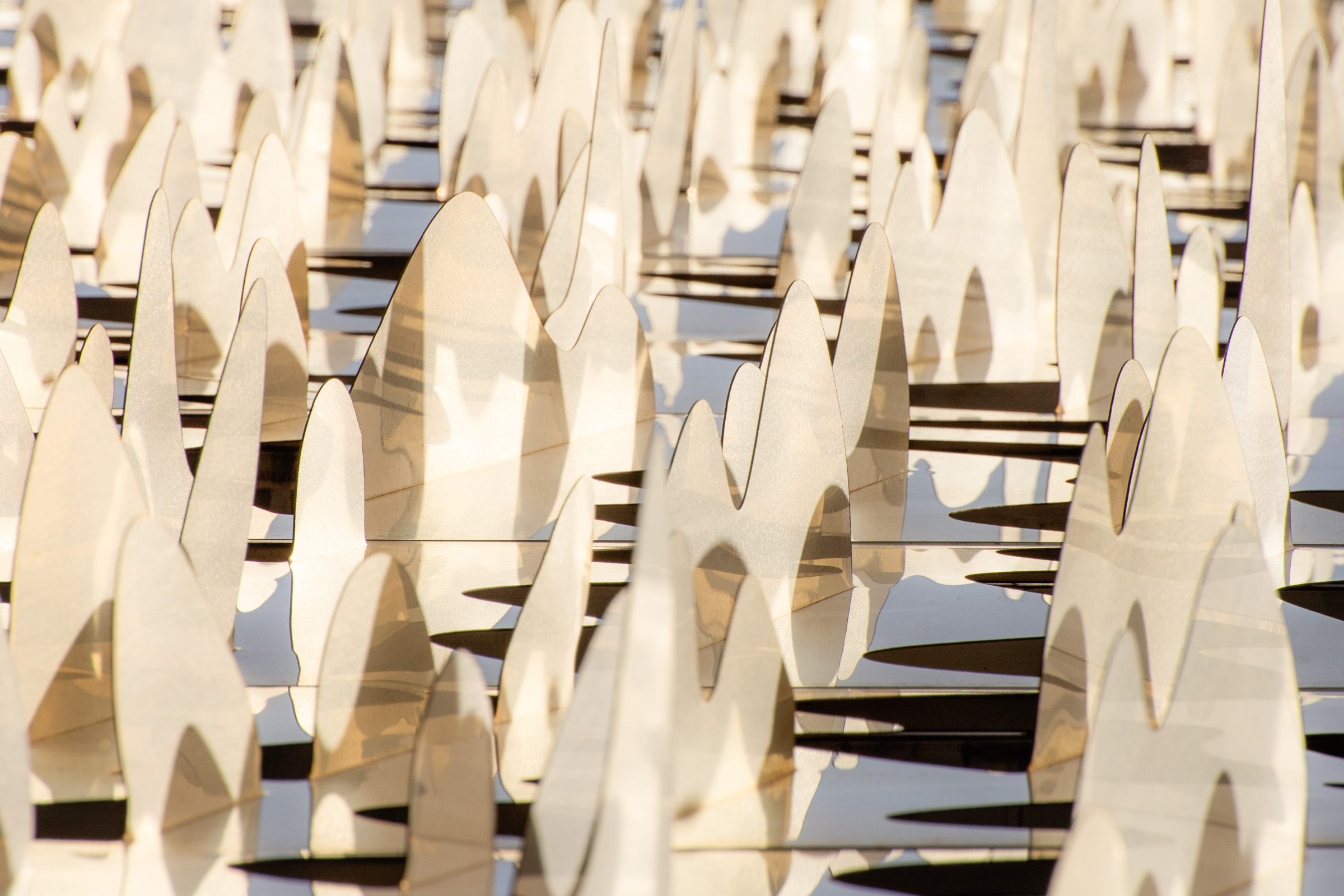 City View Parking Garage (Miami Design District)
SUNDAY (6:00am-Noon, with a stop for breakfast)
We'll start the day with sunrise from Watson Island. We'll then head back to the city for breakfast and our first architectural location:
One Thousand Museum (Zaha Hadid)
We'll then head to the Brickell district and its modern architecture:
Brickell City Centre (Arquitectonica)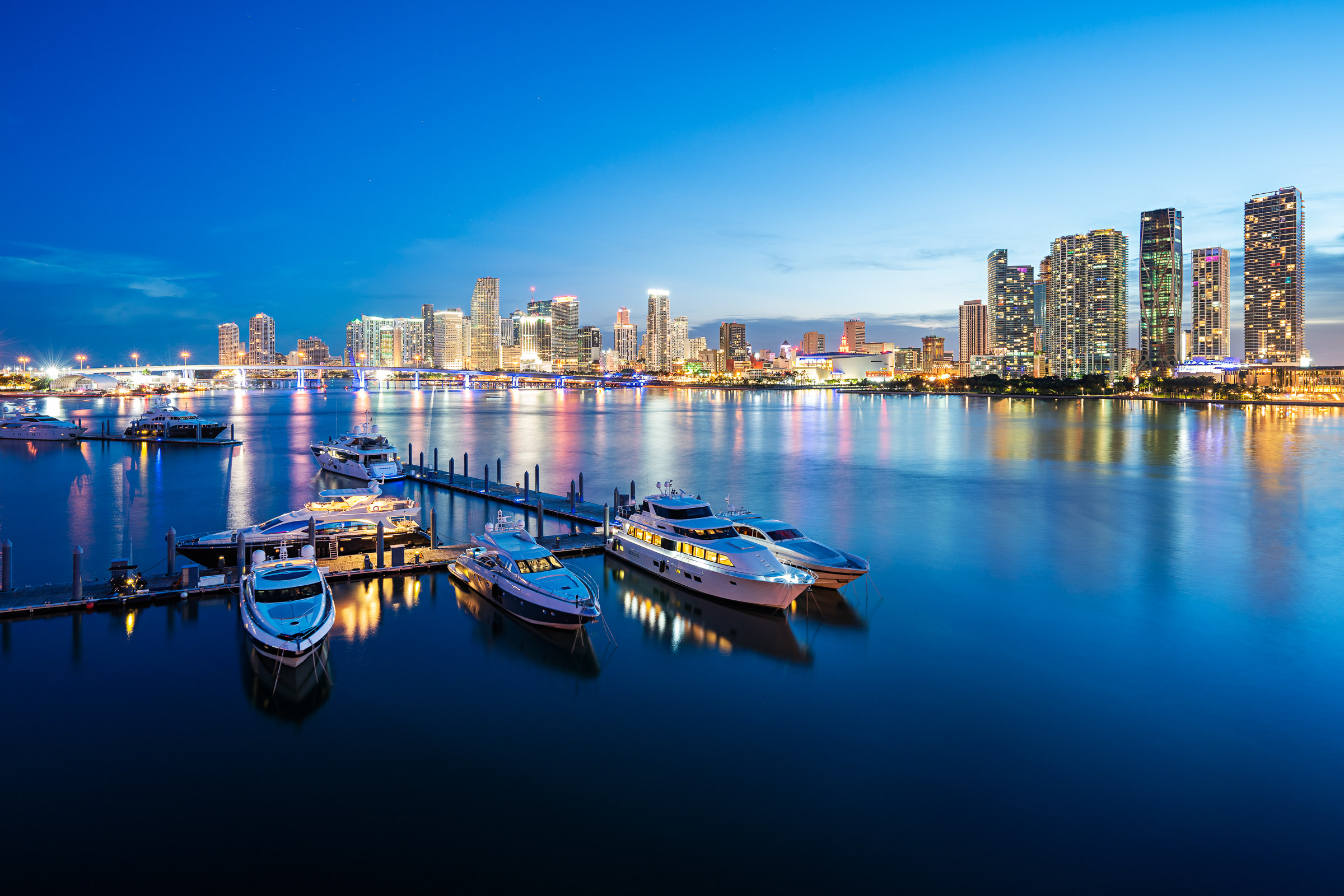 Watson Island
POST-PROCESSING
On February 12, 9pm EST, we'll meet up online for a video call where Angie & Michael will share an overview of their post-processing techniques related to architecture photography.
CRITIQUE
On February 19, 9pm EST, we'll meet up online for a video call so you can each share some of your favorite images created during our time together. We'll take that opportunity to give some feedback on your images and offer post-processing tips.
HOTEL
Our meeting point every day will be the Hyatt Regency, 400 South East 2nd Avenue. If you're coming from out of town, it has good pricing for the dates of the workshop. We recommend using sites like Travelocity or Booking for better rates. Feel free to book your accommodations elsewhere and meet us at the Hyatt Regency each morning.
TRANSPORTATION
We will be using Uber and public transportation between some of the locations. All transit costs from the hotel to shoot locations and back are included in the cost of the workshop.
TESTIMONIALS
Here's what some attendees of our past workshops have to say:
"Angie and Michael lead the most value-added workshops that I have ever attended. Not only do they provide pre and post review sessions, with a separate critique of participants' work after the workshop, but their workshops are very well planned, providing a diverse and interesting selection of architecture and cityscapes; something for everybody! Both are very generous sharing their knowledge and helping each participant when needed, which is why I am really looking forward to attending my 4th workshop with them."
Marie K.
"These are such fun workshops! Angie and Michael have a clear plan and are able to keep the group on track throughout the day, plus they're knowledgeable on each building and its architect. I've attended two workshops with them, and, rain or shine, was able to get pictures that I was proud of. I loved the balance of architectural abstracts and cityscapes, and the pre, post and critique sessions are an added bonus!"
Lindsay R.
"If you want a workshop with the perfect balance of camera techniques and compositional advice...this is the workshop for you. Plus Michael and Angie are the nicest people! Can't wait for my next workshop...New York City!"
Mary M.
MORE IMAGES
Here are some images of the places that you'll be shooting during the workshop: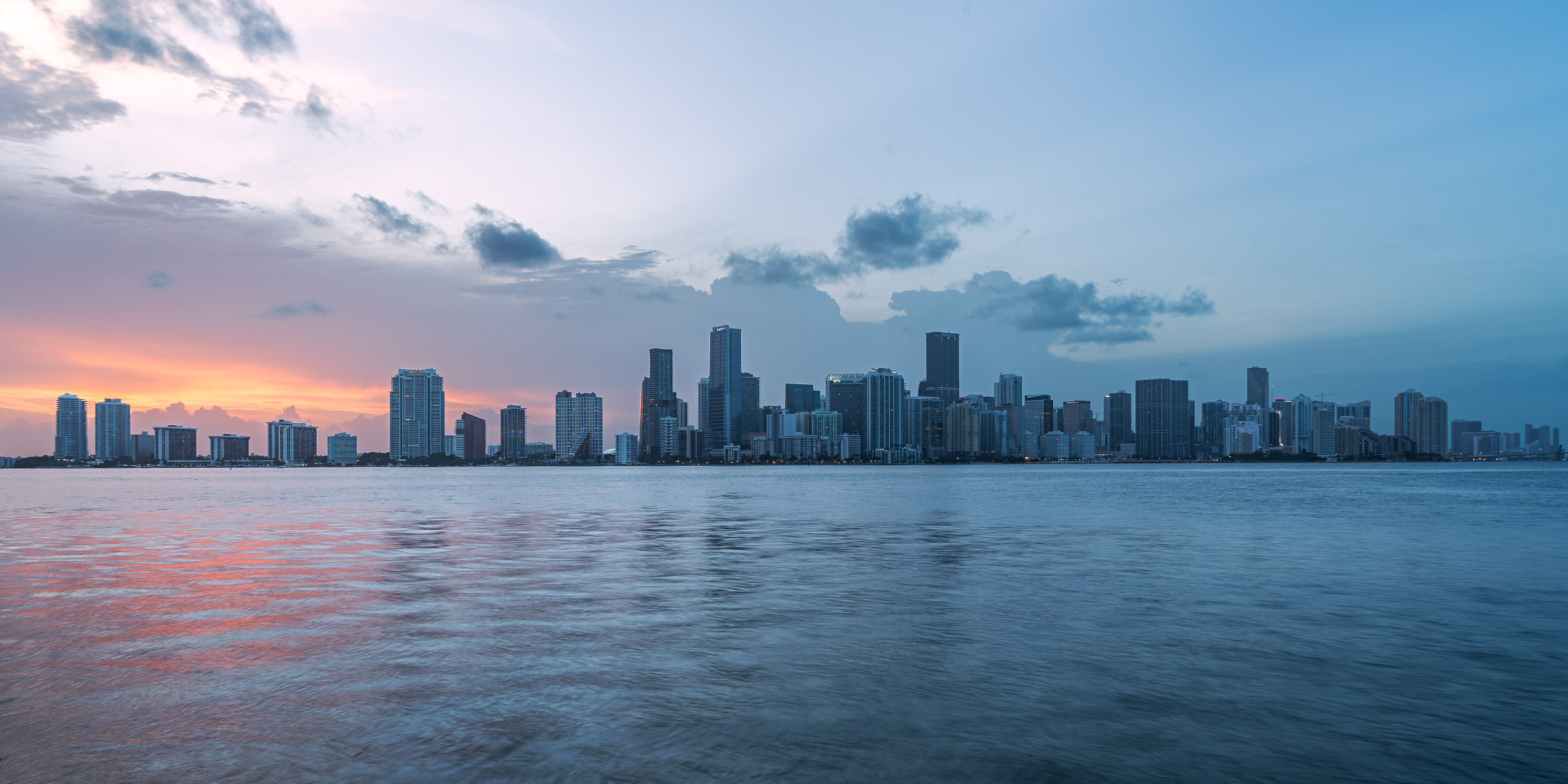 Hobie Island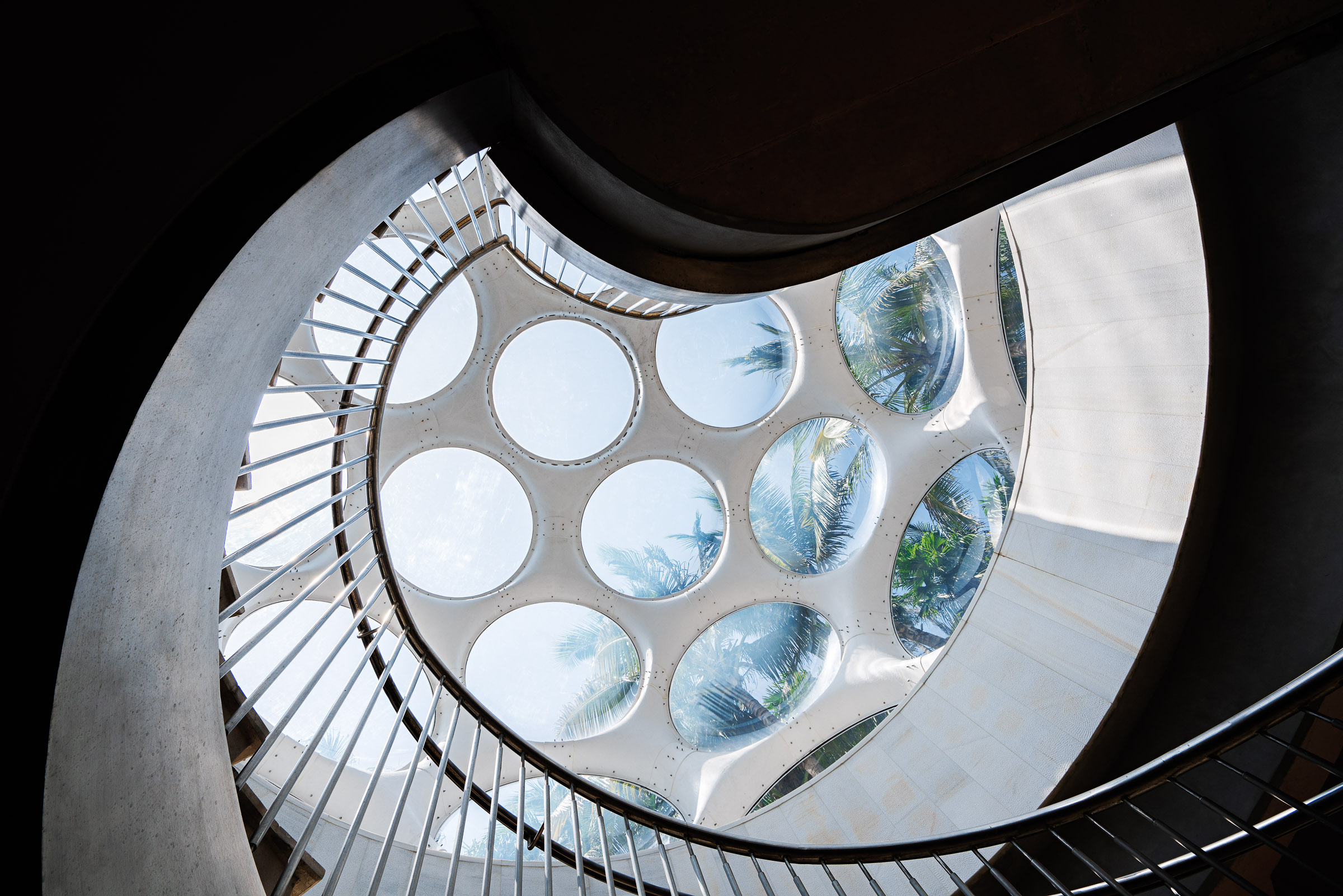 Fly's Eye Dome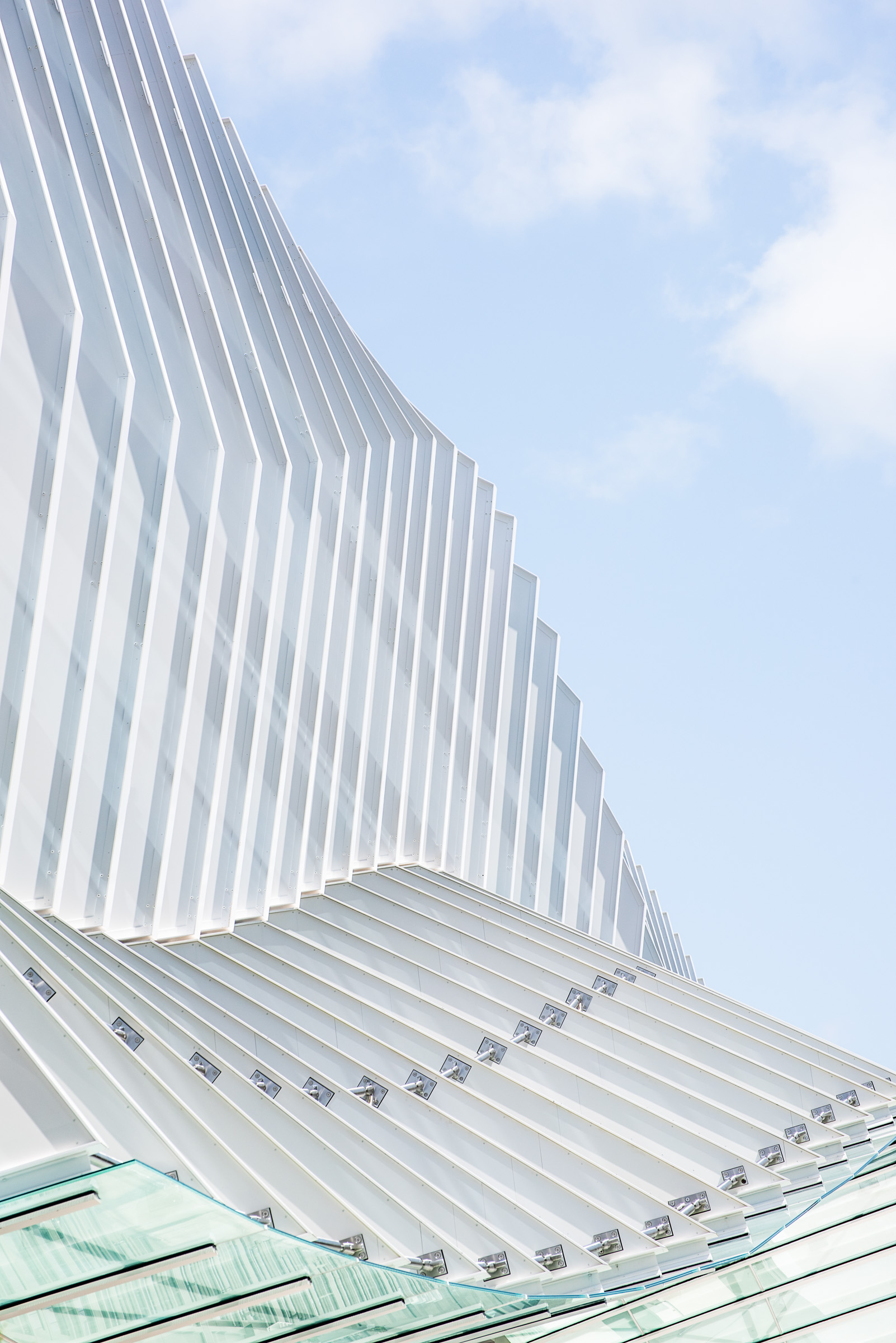 Miami Beach Convention Center (Arquitectonica)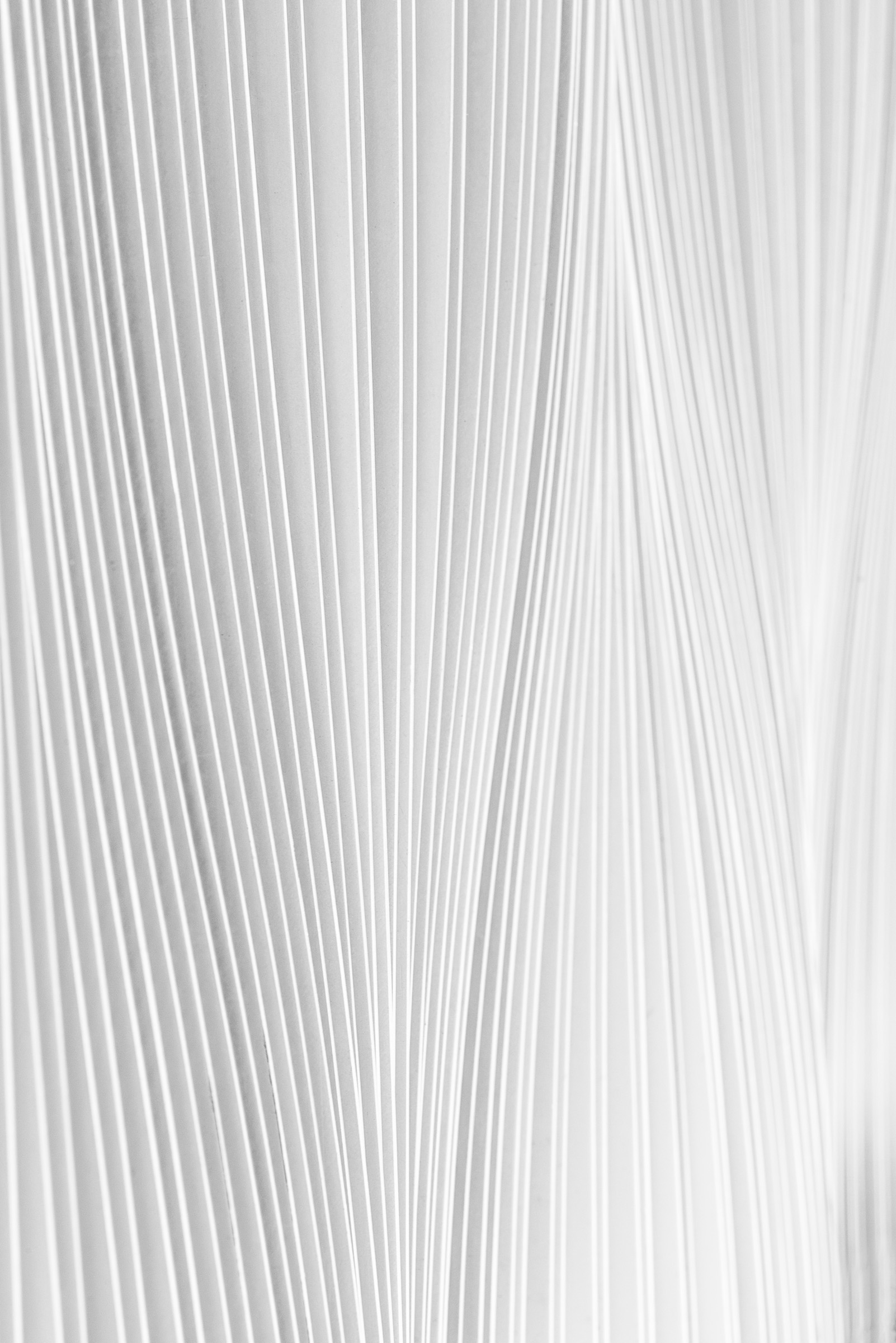 Dash Fence (Miami Design District)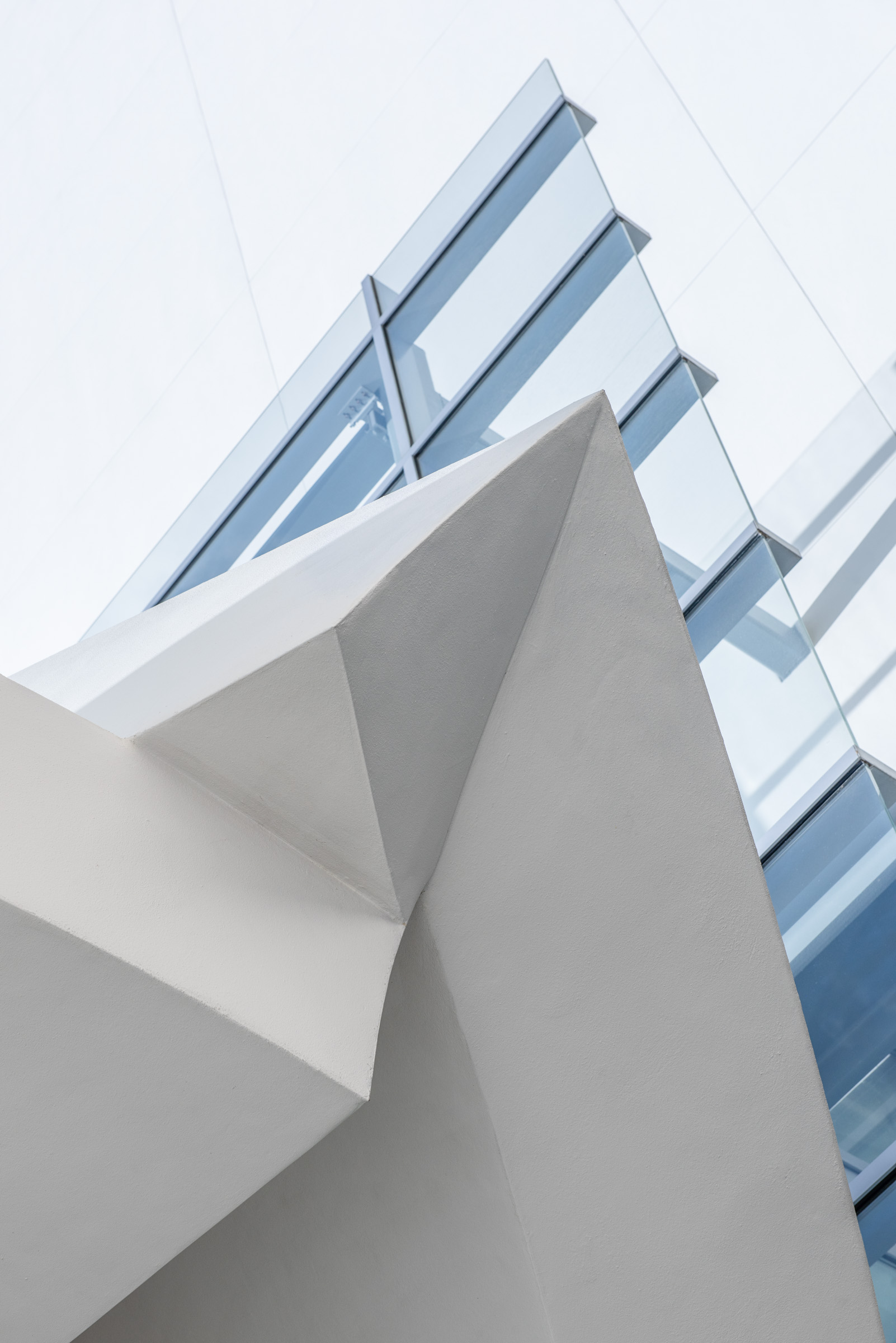 New World Center (Frank Gehry)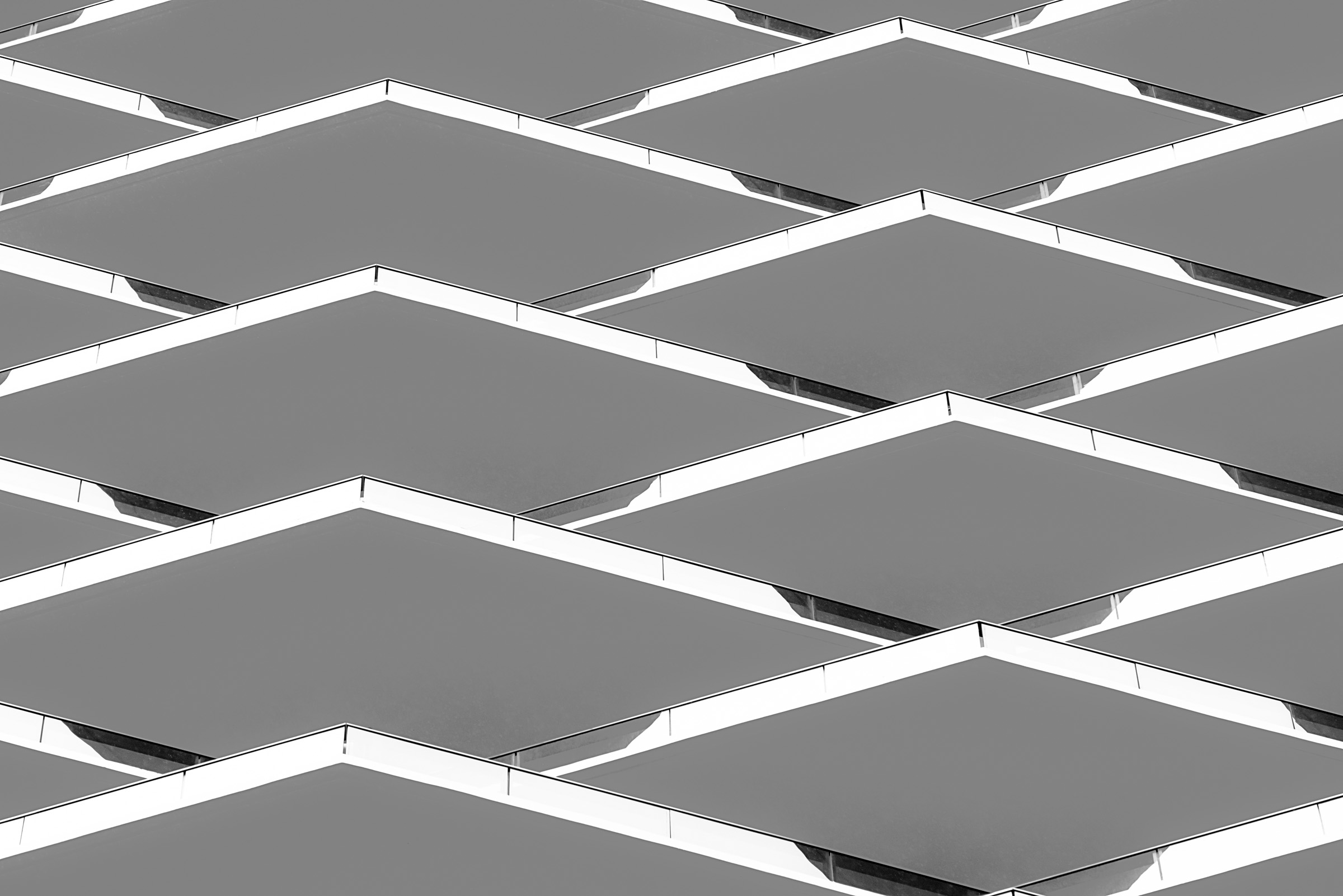 Solitair Brickell Apartments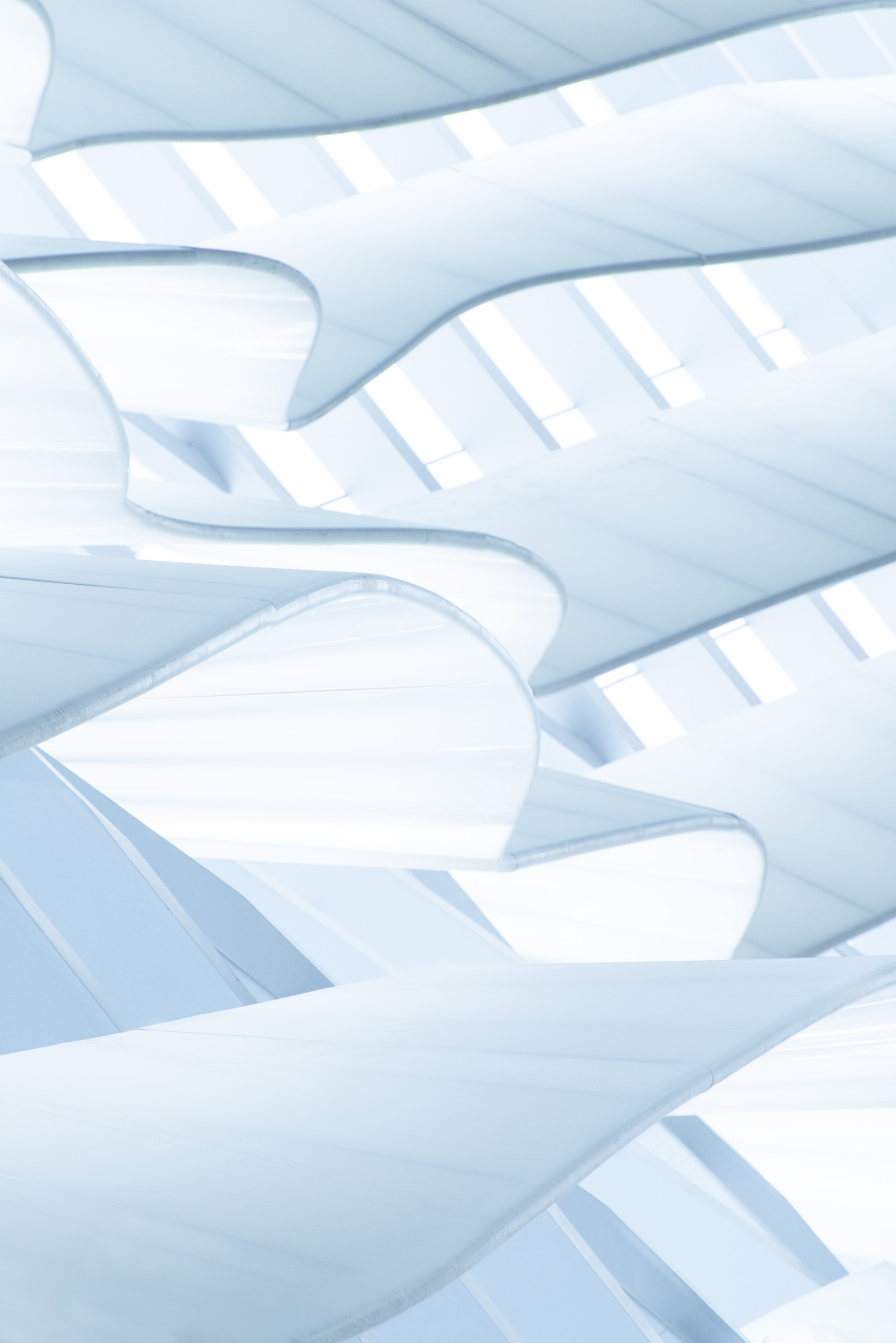 Brickell City Centre

Institute of Contemporary Art, Miami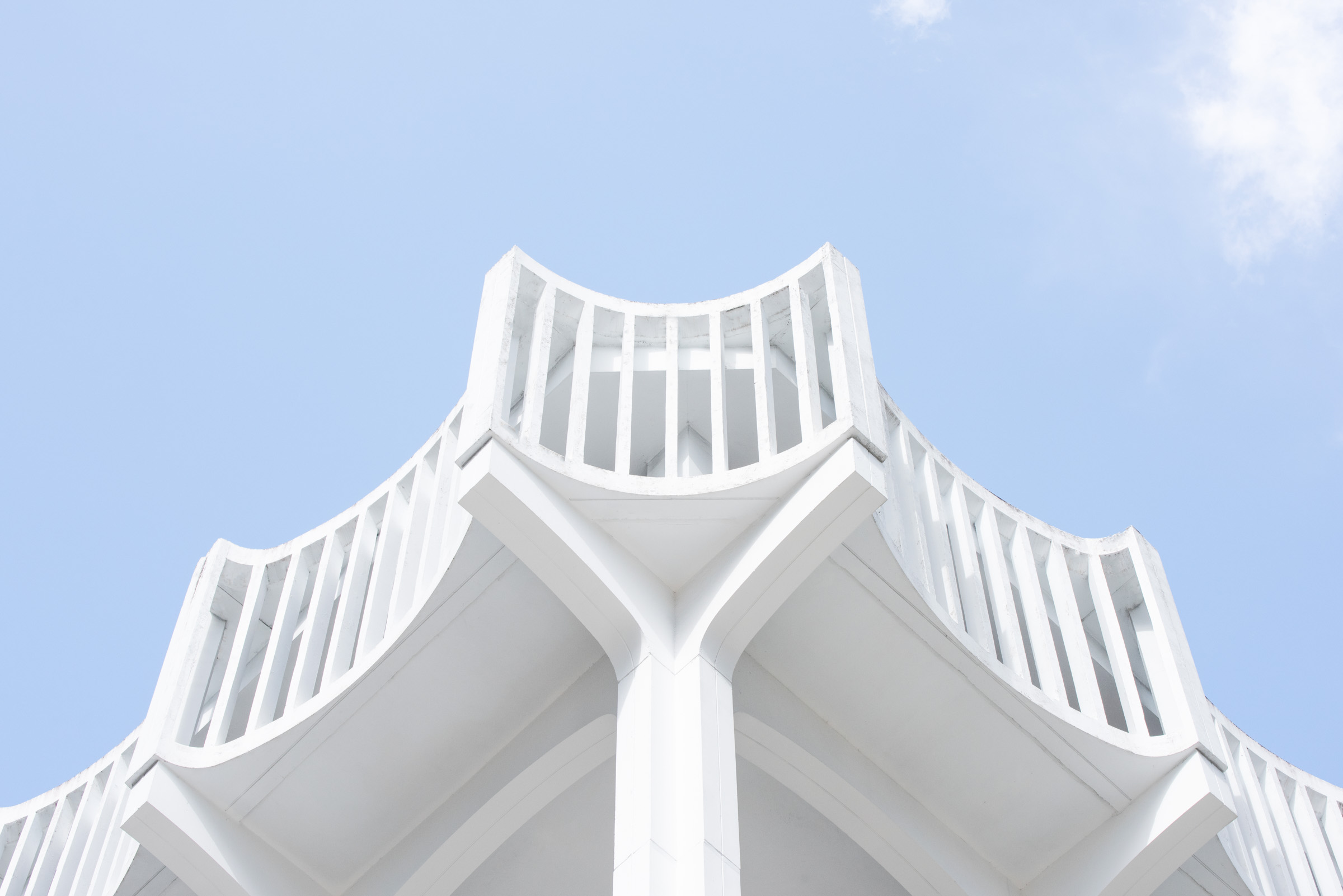 Colonnade Plaza
TERMS
Workshop registrations can be canceled for a full refund up to 30 days prior to the workshop (until January 2, 2019). No refunds will be made after January 2, unless you can provide a replacement.
The organizers reserve the right to cancel the workshop until December 2. In case of a cancellation by the organizers, attendees will be fully refunded. Attendees will receive a confirmation email on December 2 to let them know if the workshop is happening.
Travel to and from Miami, accommodations, and meals are not included in the workshop fee. Transportation costs from the hotel, between shooting locations, and back to the hotel, are included.
The itinerary above is provided as an indication and is subject to change due to factors out of our control, or as discussed with students on location.
Organizers are not liable for poor weather conditions; the workshop will go on to the extent possible if inclement weather is experienced. Refunds will not be given due to inclement weather.