Architecting Energy's Future: Grid Edge Technologies Underpinning An Intell...
Location
The Jerome L. Greene Performance Space at WNYC
44 Charlton Street
New York, NY 10014
Description
Join Clean Energy Connections for our second event of 2015 - Architecting Energy's Future: Grid Edge Technologies Underpinning An Intelligent, Distributed Utility System or stream it live here!
Today, millions of utility and customer-owned devices contribute to the reliable and efficient operation of power systems around the world. As the deployment of distributed generation, storage and controllable load continues to grow, their capabilities are becoming more important to increasingly dynamic distribution grids.
To enable distributed resources, our future power system will have to cost-effectively integrate traditional grid infrastructure with innovative power electronics-based assets on the utility and customer side of the meter. The development of a distributed energy control architecture will require close coordination between customer and utility-owned devices, enhanced management practices, and drastic changes to existing business practices. These changes will ultimately increase renewable hosting capacity, improve reliability, and increase efficiency.
This panel will discuss advancements in grid edge technologies, their capabilities, and their impacts on the grid and is loosely based on REV working group 2 (Platform Technology): Working Group 2 is charged with identifying infrastructure needed to enable the Distributed System Platform Provider to integrate, monitor and control Distributed Energy Resources (DER) in real time.
Event Schedule:
6:30 – 7:00 – Registration & Networking
7:00 – 8:30 – Panel Discussion
8:30 – 9:00 – Reception
Moderator:
Ben Kellison - Director, Grid Research at GTM Research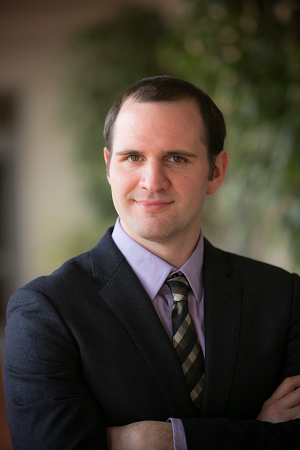 Ben is the Director of Grid Research for GTM Research, he leads a team of analysts covering the technological, business, and regulatory evolution of the global electric utility industry. He previously worked as a research analyst for Knwldg Houston, formerly a green energy and healthcare consulting firm. He has authored multiple studies on the grid modernization market, concentrating on policy evolution, technology innovation, the market's competitive landscape and project economics. Ben has delivered keynote presentations for multiple industry conferences, moderated and participated in panels covering a variety of topics, and regularly hosts industry webinars with GTM Research / Greentech Media. Ben has been a smart grid contributor on The New York Times, CNN Money, and NPR. He graduated from Washington University in St. Louis with a bachelor's degree in economics and political science. Follow Ben Kellison on Twitter: @benkellison
Panelists:
H.G. Chissell - Senior Vice President, Strategic Accounts at Viridity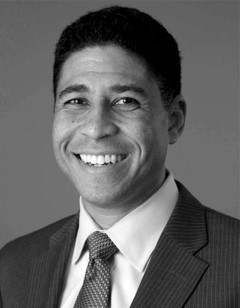 H.G. Chissell is Senior Vice President of Strategic Accounts for Viridity Energy, a software/service firm focused on virtual power generation and advanced energy optimization. Mr. Chissell has been with Viridity Energy from its beginning, leading the company's growth of MWs under management and strategic expansion throughout PJM and NYISO across all verticals, including the first behind-the-meter frequency regulation battery project in PJM. Mr. Chissell graduated from Swarthmore College, studied architecture at Drexel University and received his accreditation as a LEED AP. Mr. Chissell focuses on advanced business solutions and partnerships, specifically with the DOD, large industrials, portfolio real estate companies, energy storage integrators, and Retail Energy Providers. H.G. Chissell is the Founder of the Chicago Advanced Energy Stakeholders Series and Advisory Board member for the Energy Storage Association and lead facilitator for the ConEdison Energy Storage Working Group. In 2014, Mr. Chissell received the Federal Energy and Water Management Award for his work with Fort Meade and American Water. Prior to Viridity Energy, Mr. Chissell led a sustainability/energy team at Gap International, a global consulting firm specializing in breakthrough leadership. Mr. Chissell began his commercial career at RDLA, a healthcare architecture firm in Philadelphia.
Maggie Clout - Microgrid Business Development Manager at Siemens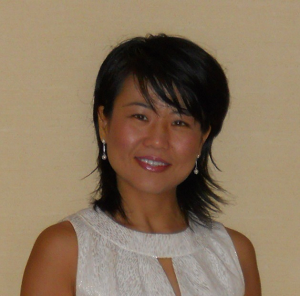 Prior to coming back to Siemens Energy Management Division to lead Siemens Microgrid business development effort, Clout held various leadership positions in strategic marketing, business development and other similar roles within Siemens Energy, Comverge and Calnetix. When she was the Director of International Business Development for Comverge, she crafted go to market strategies and tactics for its rebranded DRMS platform. During her tenure at Calnetix, she successfully developed multiple exclusive distribution channels in both China and Japan and strategized the localization of the company's waste heat recovery system. Her deep understanding of power generation, controls and automation, and energy consumption has been well respected at various national and international conferences' speaking engagement. Clout holds a Bachelor of Science and a Master of Science in Textile Engineering from China Textile University, as well as a Ph.D. in Mechanical Engineering and MBA from Clemson University.
Jon Poor - Director of Strategy at National Grid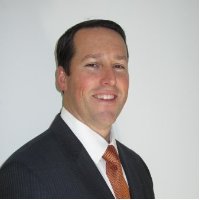 Jonathan (Jon) Poor is Director of Strategy National Grid. Jon collaborates with electric and gas business leaders to form the company's technology strategy and investments. He is currently focused on the Massachusetts Grid Modernization and New York Reforming the Energy Vision initiatives. He is developing technology approaches to deliver energy more reliability and efficiently, while enabling customers to optimize energy use. He serves as the Vice Chair for the Electric Power Research Institutes (EPRI) Information, Communications and Technology Council. Prior to joining National Grid, Jon consulted to the Department of Energy and utility companies. He also held various leadership positions at General Electric. Jon has an MBA and Marine Engineering degree.
This discussion is a featured event of Solar One and NYC ACRE's cleantech panel discussion series, Clean Energy Connections in partnership with Greentech Media.