Description
- ARCHERY -

A FREE social and recreational program of Metro Parks & ECRN+ (YMCA of Central Ohio)

We believe that ALL children, regardless of ability, should have access to nature in order to build friendships and experience the sensory wonders of the world around us. At Metro Parks/ECRN+ programs, families can build their circles of support and connect with one another in a friendly, safe, and welcoming environment.


Take aim at this fun and challenging sport!
After basic instruction and lesson from our Naturalist, children will be able to practice using Metro Park's simple compound bows. We have both left and right-handed bows available. Participants will NOT be able to use any bow they bring to the park due to safety concerns. Due to heaviness of the bow, we ask child/youth participants to be 8 and older. Slightly younger children or those with decreased strength may still shoot with hands-on assistance from a parent or volunteer.

Your family may choose to participate in ONLY ONE of the two session options:

2:00pm - 3:00pm
OR
3:00pm - 4:00pm

PLEASE NOTE:
- You may only choose ONE SESSION (2-3p OR 3-4p) per family. This will allow us to serve more of our community.

- While we are capping numbers, please be prepared to wait in line for your child's turn. We will have nature display items along with snacks to keep lil minds and hands busy while you wait.

- Metro Parks staff and volunteers along with ECRN+ staff and volunteers will be available to help families participate.

- Archery WILL BE IN THE SUN. Please bring any sun protection you/your child may need. In addition, we are outdoors in Ohio, please remember put on bug spray and always do tick checks following any outdoor activity.

- Wear comfortable shoes (close-toed and close-heeled) and clothes for the weather and grass environment.

- Area is friendly for those being pushed in a wheelchair - the field is grass and flat gravel.
- Restrooms, picnic shelter, and a playground are located at the next parking area within waking distance.
- Archery will be cancelled in case of rain or inclement weather. Registered participants will be emailed the morning of the event in the case of cancellation. In addition, check facebook.com/ECRNplus for cancellation updates.

- For this program, we ask that participants are children with delays, special needs, disabilities, etc alongside their invited family and friends. We encourage an inclusive approach to friendship and fun... the way it should be! :)

- This is a family friendly event. At least one adult caregiver must be present and attentive during archery at all times.


LOCATION & DIRECTIONS:

*Glacier Ridge Metro Park.*
9810 Hyland Croy Road, Plain City Ohio.
Note: This is the main park entrance NOT the Honda Wetland Entrance
- Detailed directions can be found here
-- Park map is here
---Meet up point: Meet at the Wind and Solar Learning Center!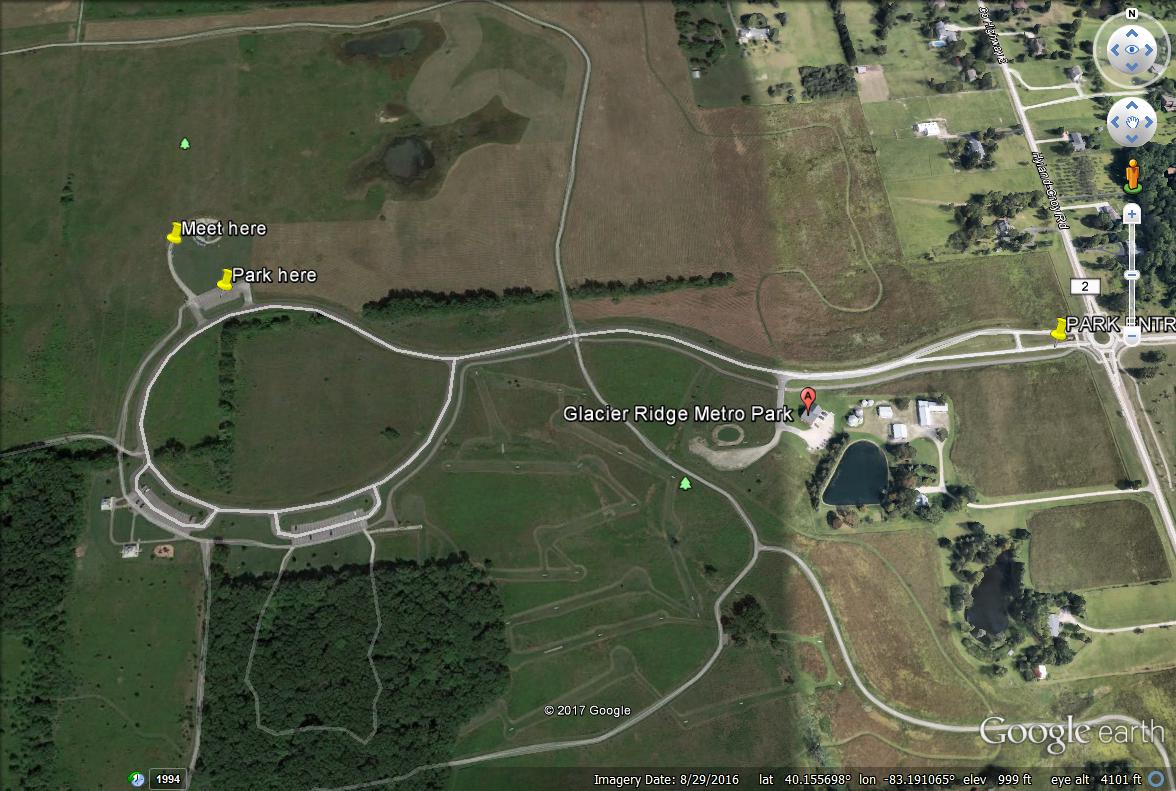 QUESTIONS?
ECRN+ Family Support Team
» Name: Amanda Biel or Cassie Kranz
» Email: abiel@ymcacolumbus.org ckranz@ymcacolumbus.org
» Phone: 614.835.6073 614.300.7867
Metro Parks Staff
» Jen Rosa - Metro Parks Naturalist
» Email: rosa@metroparks.net
Hosted by: Metro Parks and ECRN+