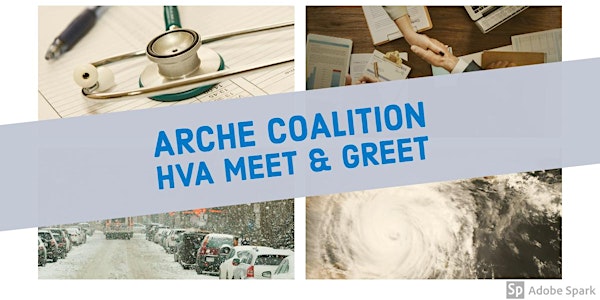 ARCHE (Region 2 )Coalition HVA Meet & Greet
Network with healthcare colleagues across Region 2, while learning about the Region 2 HMCC and contributing to the regional HVA.
Date and time
Tuesday, April 9, 2019 · 9am - 1pm EDT
Location
Beechwood Hotel 363 Plantation Street Worcester, MA 01605
About this event
The ARCHE Coalition HVA Meet & Greet offers an opportunity for Coalition stakeholders to network with healthcare colleagues, learn about the Region 2 HMCC, and offer insight into the Region 2 Hazard Vulnerability Assessment (HVA).
Feedback from participants on the HVA will help drive a Multi-Year Training & Exercise Plan designed to address regional emergency preparedness gaps and provide innovative solutions to complex problems.
Please arrive by 08:30 am for registration.
Funding for this conference was made possible (in whole or in part) by the Centers for Disease Control and Prevention and/or the Assistant Secretary for Preparedness and Response. The views expressed in written conference materials or publications and by speakers and moderators do not necessarily reflect the official policies of the Department of Health and Human Services, nor does the mention of trade names, commercial practices, or organizations imply endorsement by the U.S. Government.