Description
Archdiocesan Forum on the Catechumenate
Foro Arquidiocesano sobre el

Catecumenado
Celebrating 30 Years of the Rite of Christian Initiation of Adults (RCIA)
A reflection on the past and a look at the future
Celebrando 30 años de Rito de Iniciación Cristiana para Adultos (RCIA)
Una reflexión sobre el pasado y una mirada al futuro


---
Keynote Speakers / Oradores Principales: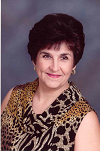 Dolores Martinez
Diócesis de San Antonio (Español)

Todd Williamson
Office of Divine Worship
Archdiocese of Chicago (English)

To learn more about our speakers, the workshops to be presented, and the schedule of the day go to https://nycatholicfaith.org/rcia-forum.

---
Cost/ Costo: $20
Includes morning hospitality and lunch
Incluye recibimiento en la mañana y almuerzo

Online registration opens September 15 and closes on November 7 at 4pm.
El registro por internet se inicia el 15 de Septiembre y termina el 7 de Noviembre a las 4pm.
---
For questions, please contact Elizabeth Guevara at rcia@archny.org or (646) 794-2581.
Si tiene una pregunta, se puede comunicar con Elizabeth Guevara al correo electrónico rcia@archny.org o por teléfono al número (646) 794-2581.
Sponsored by:
Office of Adult Faith Formation and the Liturgy Office

Patrocinado por:
la Oficina de Formación de Fé Adulta y la Oficina de Liturgia