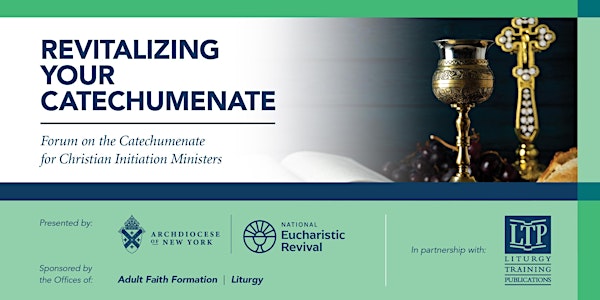 Archdiocesan Forum on the Catechumenate for Christian Initiation Ministers
Revitalizing Your Catechumenate (RCIA)
When and where
Location
Saint Joseph's Seminary 201 Seminary Avenue Yonkers, NY 10704
About this event
The vision of the RCIA has the potential to increase the vibrancy and vitality of a parish. What are the possibilities for your community? What hopes do you have for your ministry? The principles for Christian initiation ministry serve as model for parish revitalization. Together, we will break open these principles, share practical ways they are realized in a parish, and reframe our obstacles and struggles as opportunities for growth, learning, and success.
La visión del RICA tiene el potencial de aumentar la viveza y vitalidad de una parroquia. ¿Cuáles son las posibilidades para su comunidad? ¿Qué esperanzas tiene para su ministerio? Los principios del ministerio de iniciación cristiana sirven como modelo para la revitalización parroquial. Juntos, abriremos estos principios, compartiremos formas prácticas en que se llevan a cabo en una parroquia y reformularemos nuestros obstáculos y luchas como oportunidades para el crecimiento, el aprendizaje y el éxito.
Click here to see a full schedule of the day. | Oprima aquí para ver el horario complete del día.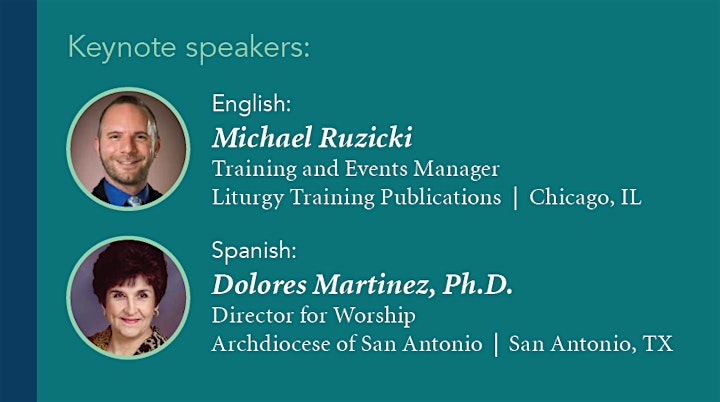 To pay by check, contact the Archdiocesan RCIA Forum Planning Committee at RCIA@archny.org or 646-794-2574