Archangel Raphael's Healers Heart & Hands Activation

Thursday, August 29, 2013 from 1:00 PM to 3:00 PM (PDT)
Event Details
Receive Archangel Raphael's
Healers Heart and Hands Activation

As soon as you trust yourself,
you will know how to live.
-- Johann Wolgang Von Goethe
Archangel Raphael comes with love and compassion to heal your deepest wounds.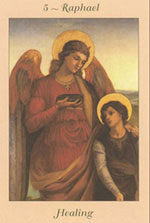 The Children of Light are sensitive, tender, empathic beinngs who often choose illness as the path of awakening.
Archangel Raphael heals our physical bodies, emotions, and mind through Divine Love.
If you found this 7 Archangel Activation series, Raphael guided you here to expand your natural healing abilities.
Reserve your seat with Archangel Raphael at the top of this page. Or click "View Organizer Profile" to sign up for the full series of 7 Archangels.
 Activation
Archangel Raphael gives three activations.
Raphael activates a facet of the heart chakra that makes Self Love possible. This energy center receives waves of Love from God allowing you to feel how loved and treasured you are.
As we experience how much God loves us, we learn how to love ourselves. All of us.
Self Love brings deep and profound healing.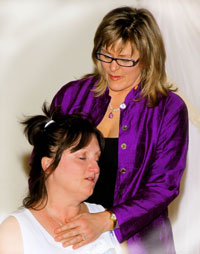 Then Raphael will active a second facet of the heart center that corresponds with Forgiveness and Grace - powerful forces of justice and balance emanating from the heart of the Divine.
God doesn't want us to suffer. We are not being punished. We did nothing wrong.
Raphael invites us to receive profound healing so we may thrive.
Third, Raphael actives points in your hands forming a channel of healing energy from your heart to your hands.
Raphael awakens your healing gifts to heal yourself and others. Allow your hands to become luminous tools for Raphael's healing energy to flow through.
That is the gift of Archangel Raphael.

Develop your Inner Senses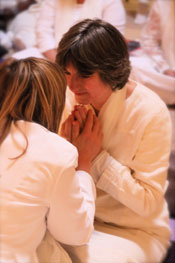 During meditative connection with Archangel Raphael, we'll experiment with how you experience healing energy so you can recognize and more fully develop your inner senses and skills.

Receive Divine Guidance
And we'll explore ways to receive direct healing messages from Archangel Raphael. Yes, that means seeing visions, channeling, sensing, and divine knowing. 
You are Not Alone!
Connect with a Community of Kindred Souls
Best of all, you are invited to fully participate by sharing your experiences, messages, and inner knowing to receive validation as we connect with each other in the light of the angels. 
The relationships we are developing with angels are very personal and will be unique for each of us. Sharing your experience is an empowering way to connect with each other to receive suport, love, and validation.
You are not alone. Gather with people who see you, hear you, and understand you.
Download Recording to Listen Any Time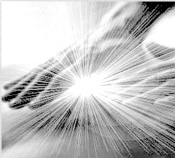 This session will be recorded. If you are unable to attend live, you'll get access to the recording. Download to your favorite listening device, or listen from the internet. 
Archangel Metatron gave us a special dispensation to hold these events outside of time and space. That means whenever you listen, it is the eternal now. Your soul was with for the 'live gathering' so when you listen, you may notice it feels like you are there. You were! Your soul was anyway. You will receive the full blessing and benediction of the Activations. You just can't share with the group.
Your Angel Buddy
Do you have a special friend that you share spiritual experiences with? This experience will be even more delightful when shared. Invite your Angel Buddy to sign up, too.
Register for More Sessions
This is the fifth of 7 Archangel Activations.
The Activations are most powerful when received in order. You can still access all of the Archangel Activations by clicking "View Organizer Profile" on the right side menu bar. Then click on 7 Archangels Activation Series.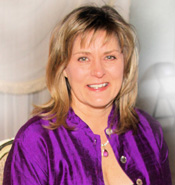 Kimberly Marooney
If you are wondering who I am, I literally wrote the book on angels. Books, actually. I'm the author of Angel Blessings Cards of Sacred Guidance and Inspiration, Angel Love Cards of Divine Devotion, Faith and Grace, Your Guardian Angel, My Angel Connection: The Guidebook to Interactions with Angels, and compiled Bring the People Back to My Love Rosary for the Children of Light of all faiths.
When & Where

Accessible by Phone, Skype, Internet from anywhere in the world




Thursday, August 29, 2013 from 1:00 PM to 3:00 PM (PDT)
Add to my calendar
Organizer
Kimberly Marooney, Ph.D. is gifted at creating an opening for God's love to infuse you with everything needed to heal and move forward on your life's path.
The first person ever to earn a Masters degree in Angelology and a Doctorate in Spiritual Psychology, many of the best-known angel experts including Doreen Virtue have sought to learn from her.

Dr. Marooney is the best-selling author of powerful books for self-transformation including, Angel Blessings Cards, Your Guardian Angel, Angel Love Cards, and My Angel Connection: The Guidebook to Interactions with Your Angels. Now in its third edition, Angel Blessings has been read by over 300,000 worldwide and is considered a classic. Visit Kimberly online at KimberlyMarooney.com