Event Information
Location
Birmingham Museum of Art
2000 Reverend Abraham Woods Jr Blvd
Birmingham, AL 35203
About this Event
Dr. Sarah Parcak's new book, Archaeology from Space, will be released on July 9. Join her to celebrate the launch of the book on Thursday, July 18. Dr. Parcak will read excerpts from the book and delve into more detail about her adventures.
"Sarah Parcak shows the evolution, major discoveries, and future potential of satellite archaeology. From surprise advancements after the declassification of spy photography to a new map of the mythical Egyptian city of Tanis, she shares her field's biggest discoveries, revealing why space archaeology is not only exciting, but urgent and essential to the preservation of the world's ancient treasures."
Every ticket purchase includes a signed copy of Archaeology from Space. VIP Tickets include a meet and greet session prior to the event. The Meet & Greet begins at 5:30pm. General Admission opens at 6:30pm.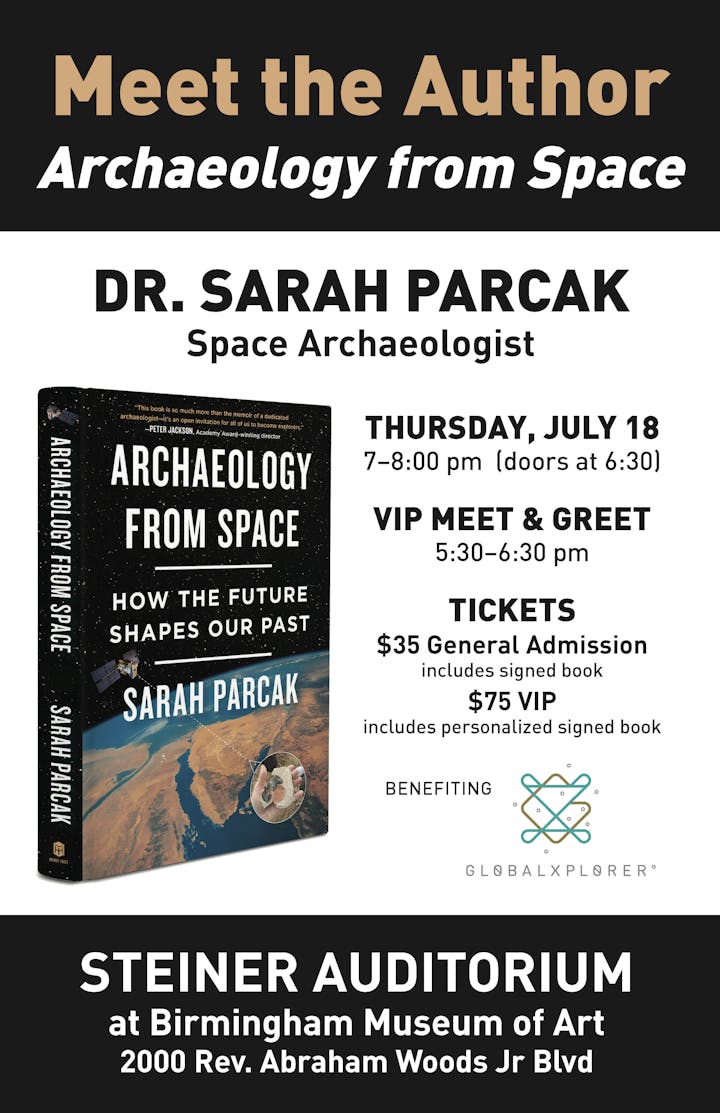 Date and Time
Location
Birmingham Museum of Art
2000 Reverend Abraham Woods Jr Blvd
Birmingham, AL 35203