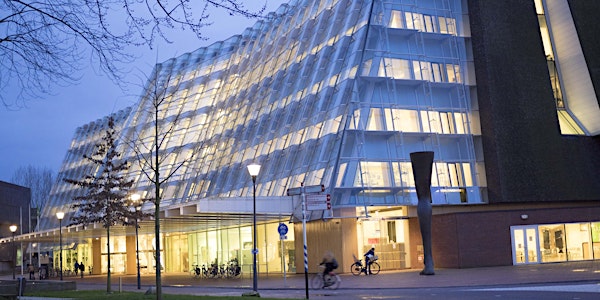 Archaeology and Architecture in Europeana
When and where
Location
Rijksdienst voor het Cultureel Erfgoed Smallepad 5 3811 MG Amersfoort Netherlands
Description
Archaeologists and building historians have been investigating sites and remains in Europe for more than 200 years. Digital collections now in Europeana reveal hidden histories from both cities and countryside often telling stories of communities who are not otherwise commemorated. The content illustrates how the practice of archaeology changed – particularly between the first half of the 20th century and now. Heritage is not only about conserving the past but also shaping the future. Monuments and historic buildings bring economic, educational and community benefits – drawing tourists, educating students and offering citizens opportunities to use cutting edge technologies such as 3D and GIS. Archaeology can also raise awareness of current issues such as climate change.
For this year's annual CARARE meeting we have taken as our theme past, present and future directions. We invite you to join us in discussing these themes. This workshop will explore how digital content for the archaeological and architectural heritage is being made available to users of Europeana. Speakers will present case studies, methods, practices, the challenges that they faced and their results. One of the aims of the workshop is to bring together cultural heritage professionals, scholars, specialists and students to share experiences and to discuss possible future developments.

Programme
Registration (9.00 - 9.30)

Welcome
Connecting archaeology and architecture in Europe, Kate Fernie, CARARE
Inspiration from the past to tackle problems of the present, Henk Alkemade, RCE
The Everyday Reality Behind the Iron Curtain: Lithuanian Archaeological Content of 1948−1968 Through CARARE, Šarūnė Valotkienė, Vilnius University Faculty of Communication
"How and why people today engage with the archaeological heritage" Rimvydas Laužikas, Costis Dallas, Suzie Thomas, Ingrida Kelpšienė, Isto Huvila, Pedro Luengo, Helena Nobre, Marina Toumpouri and Vykintas Vaitkevičius
Low-tech and high-tech approaches in Archaeological Open Air Museums, Dr. Roeland Paardekooper, EXARC
CHERISH: Developing a digital documentation and data management toolkit for the recording of coastal archaeology under threat Anthony Corns
Working with subjects and temporal concepts across international archaeological resources', Holly Wright, ADS
An introduction to the PARTHENOS Guidelines to FAIRify data management and make data reusable, Femmy Admiraal, KNAW-DANS
Interactive online 3D as an educational tool, Daniel Pletinckx
Discussion and closing remarks (The workshop will close at 4.00).

CARARE Annual General Meeting
The annual general meeting of the CARARE association will take place from 4.00 - 5.30.
More information
For the full programme, abstracts and speakers biographies please see: https://www.carare.eu/events/archaeology-and-architecture-europeana-2019/