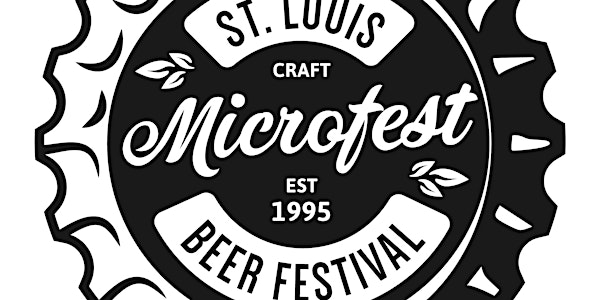 ARCH Presents 2023 St. Louis Microfest
Microfest is a beer tasting festival that offers festival goers the chance to sample international and craft beers at 2 different sessions!
Location
Upper Muny Parking Lot 1 Theatre Dr St Louis, MO 63112
About this event
9 hours 30 minutes

Mobile eTicket
FAQ
Q. I've never been to the St. Louis Microfest before. What do I get for my admission?
A. Your admission to a session of the Microfest includes a tasting glass - which allows you to sample a variety of beers from over 100 craft brewers while listening to music by popular groups.
A variety of foods from vendors will be available for purchase.
This is a rain or shine event - no refunds will be given for any reason. This is event is a fundraiser.
At each session, for an extra fee, you can purchase VIP admission, which gives you access to our VIP Experience and entitles you to exclusive beer from local breweries and a meal is provided. See ticket description for details.
 Q. I see that there are two different Microfest sessions. Will there be different offerings for each?
A. This year, the St. Louis Microfest event will consist of two different sessions over the course of one day. Both sessions will offer craft and international beers, however, there might be breweries that choose to attend a certain session. Please check our Participating Brewers page on the website to see what breweries will be at which sessions. For an additional charge, the VIP Experience offers exclusive beers, as well as food that is not available outside of the VIP Experience tent.
Each VIP session will offer a different selection of beers to sample and the schedule for the musical line-up at each event will also be different. Be sure to check out the information on the website for further details!
 Q. Are there ID requirements or an age limit to enter the event?
A. All guests must present a valid ID and must be 21 years old to drink. We do allow younger guests to enter the festival grounds but obviously, they cannot participate in the tasting. All VIP participants must be 21 or older. 
Q. What if I am the designated driver and don't plan to participate in the tasting?
A. Those that wish to come to the festival may enter free of charge and will have to purchase soda, water, and food in the general admission areas of the festival.  Anyone at the festival without a wristband will not be allowed to participate in the beer tasting.  All VIP tickets are full price.
If you would like to receive updates and news from Lift for Life Gym, please send an email with "Paperless Gym" in the subject line to lsauer@liftforlifegym.org
About the organizer
All proceeds from the St. Louis Microfest goes to support Lift For Life Gym. This is our biggest fundraiser of the year and your participation helps to ensure that our doors stay open.
In 1988 Lift for Life Gym opened in a modest cinderblock building at the corner of 14th and Cass Avenue with hopes to offer impoverished youth constructive, recreational opportunities as an alternative to idleness, crime, drugs, and violence.  34 years later, Lift for Life Gym now serves over 500 of St. Louis City's most underprivileged and under-resourced children and teens that must ward off negative influences on a daily basis.
Our mission is to offer St. Louis city children a safe and enriching environment in which to strengthen their bodies, enrich their minds, develop healthy social relationships and learn to make positive life choices. Our organization offers a wide variety of fitness, recreational, nutritional, artistic, academic, and personal growth programs year-round.
At Lift for Life Gym, staff recognizes that children's health and wellness are multi-faceted issues. To effect long-lasting change in the lives of under-resourced youth, the mental and physical elements of well-being must be addressed simultaneously. The Gym's programs and services are centered on the concept of "resiliency." Through our "Healthy Bodies, Healthy Minds" project, we aid youth in the development of characteristics and coping skills that will help them succeed in life despite hardships and challenges.
Fitness services are the heart of Lift for Life Gym. These activities are meant to encourage kids to be persistent, build their athletic skill set and interact with other kids, and to be respectful. More specifically, the program has competitive Olympic-style weightlifting, middle school and high school age basketball teams, Zumba classes, and yoga classes, with many more options being created.
Our programs are generally offered Monday through Friday from 3:30 PM to 6:30 PM throughout the school year. During the summer months, the Gym is able to provide an outlet to daily life and opportunity for extra learning opportunities with "field trips." Some examples include: sports camps, museum trips, live theatre experiences, and numerous arts and craft opportunities.
To Learn More about what we do, please visit us at liftforlifegym.org.