Description
The ARCH Business Expo helps you "Take the ceiling off of your income potential...Meet the successful experts, learn from the best, become employed for yourself". Endless opportunities to meet one-on-one with several business owners in all areas of business providing the expertise to show you how to create your own wealth.
Bring your friends and attend the ARCH Business Expo REGISTRATION is Required
Saturday, March 26, 2016 10am - 2pm
T-REx 911 Washington Avenue, 5th Floor, St. Louis, MO 63101
Food & Beverages will be available.
For sponsorship, vendor opportunities or workshop presentations please call 314-359-3258. Expose your business and reach new heights this year.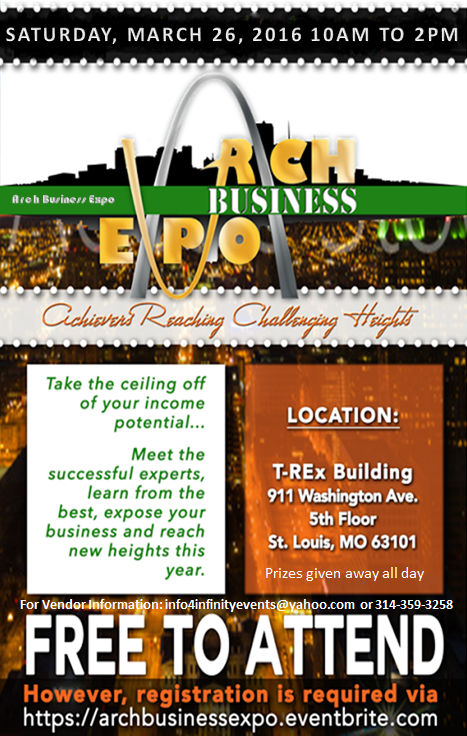 Business or business casual attire please