Arcadia's Fall Farm Dinner | Benefitting the Arcadia Veteran Farmer Program
Description
WHAT DISH MADE YOU FALL IN LOVE WITH COOKING?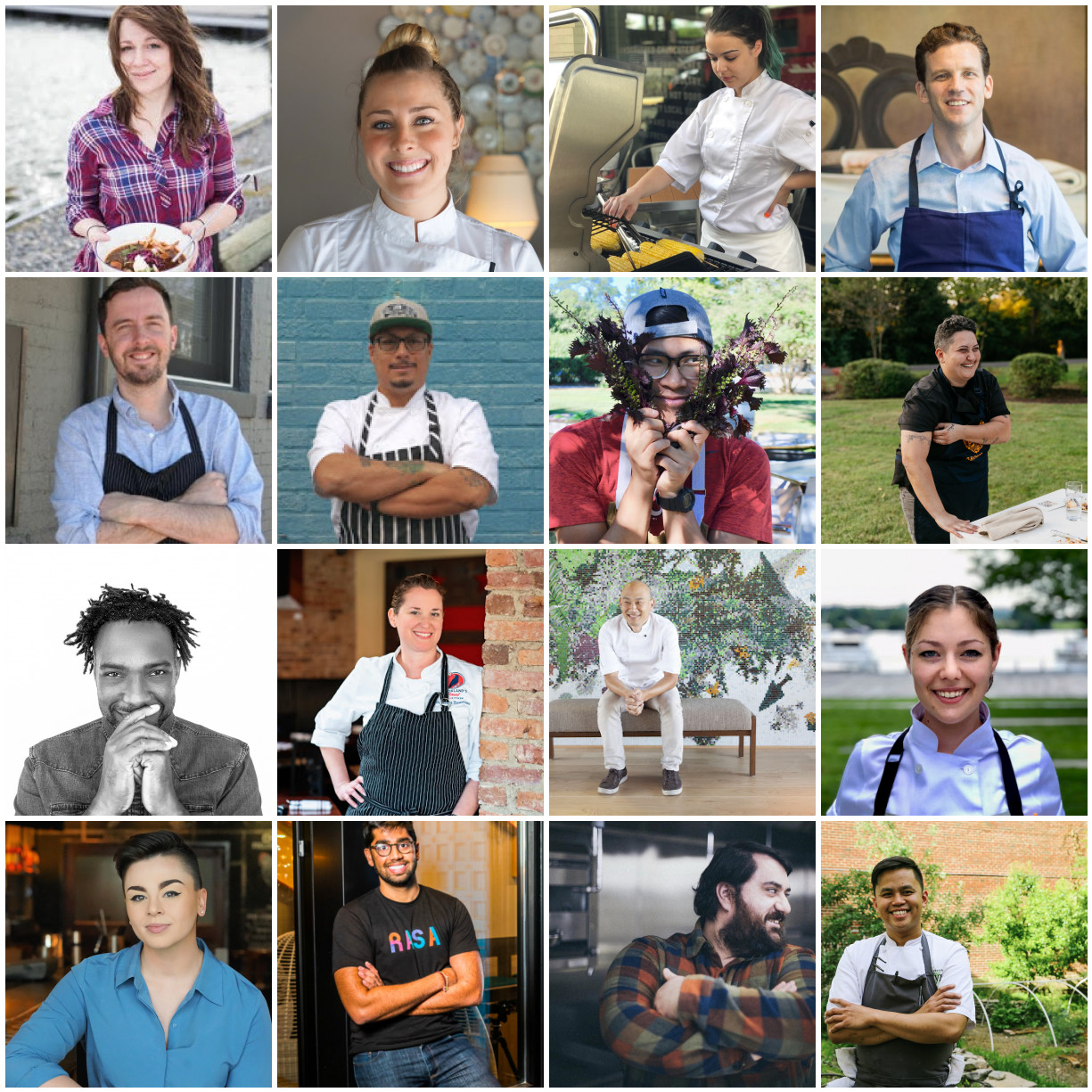 Rows from L to R: Autumn Cline, Allie Cheppa, Bridget Miller, Reid Shilling, Cable Smith, Jonathan Till, Kevin Tien, Marcelle Afram, Rock Harper, Shannan Troncoso, Tim Ma, Tova Hillman, Aislin Kavaldjian, Rahul Vinod, Chris Yates, Paolo Dungca.
Join us as DC's finest chefs cook from their hearts to honor the legacy of sustainable farming that defines the American tradition!
Marcelle Afram: Chef Chair 2018 + 2019
Bluejacket
Allie Cheppa
Buzz Bakeshop
Autumn Cline
Emilie's
Bridget Miller
B-Side
Cable Smith
The Royal
Reid Shilling
Shilling Canning Company
Chris Yates
ABC Pony
Jonathan Till
Evening Star
Kevin Tien
Emilie's
Paolo Dungca
ABC Pony
Rahul Vinod
Rasa
Rock Harper
RockSolid Creative Food Group
Shannan Troncoso
Brookland's Finest
Tim Ma
American Son
Tova Hillman
Nicoletta Italian Kitchen, Osteria Morini DC
Honorary Co-chairs Rep Elaine Luria, Virginia - United States Navy Veteran
and Rep. Mike Gallagher, Wisconsin - United States Marine Corps
together with the Arcadia Board of Directors
cordially invite you to...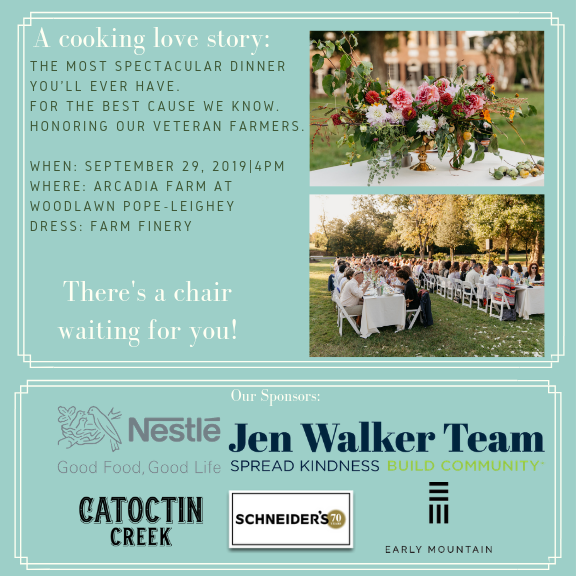 Organizer of Arcadia's Fall Farm Dinner | Benefitting the Arcadia Veteran Farmer Program
Arcadia Center for Sustainable Food & Agriculture is dedicated to creating a more equitable and sustainable food system and culture in the Washington, DC area and a collaborative space for the many local efforts and initiatives around better food.
Our mission is to improve the health of our community, the viability of local farmers, and preserve our environment for future generations by combining education about healthy food and its sources with better logistical connections between local farmers and the urban and suburban core of the region.