| | |
| --- | --- |
| Arcadia's 2015 Summer Solstice Farm Dinner | |
Event Details
Summer Solstice Farm Dinner
Featuring
Rob Rubba
Chef - Hazel
Arcadia's Summer Solstice Farm Dinner
Join us for a Summer Solstice Farm Dinner featuring Chef Rob Rubba of the forthcoming restaurant Hazel.
Chef Rubba's progressive American cuisine combines flavors from around the world with traditional and contemporary techniques to create dishes that are refined, distinctive and satisfying - all while using ingredients that are grown, produced and harvested from the surrounding area - including from Arcadia Farm at Woodlawn.

This annual four-course family-style dinner will include canapes and a three-course menu paired with cocktail, wine and beer from Neighborhood Restaurant Group's acclaimed beverage team of Brent Kroll, Jeff Faile and Greg Engert. The family-style meal will be served on a long white table situated right on the farm where many of the ingredients included in the dinner are grown.

The evening celebrates the best of the season and regional foodshed and benefits Arcadia's work to create a more equitable and sustainable food system. The event will also serve as an exclusive preview of Rob's cooking which will be available at Hazel when they open their doors in the fall of 2015 in DC's Shaw neighborhood.

This dinner is produced in partnership with 500 Events & Provisions, a catering company by Neighborhood Restaurant Group.


Date: June 21, 2015
Time: 4:00 PM to 8:00 PM
Location: Arcadia Farm at Woodlawn
Price: $157
Tickets Available: 110

Summer Solstice Farm Dinner Menu
Passed canapés:
Puffed rice crackers, sweet pea guacamole
Shrimp merguez, smoked yogurt
Foie gras mousse, grandmas zucchini bread

Fluke crudo, preserved plums, radish, cilantro
Grilled peas and beans, smoked coco butter, vadouvan curry, mint

Barbecued Chuck roast, Bibb lettuce, Tortillas, chimichuri, korean BBQ
Grilled corn, citrus aioli, togarashi, cotija cheese
Pickled turnips
Toy box tomatoes, Thai basil, peanuts, nouc Cham dressing

Dessert:
Carrot cake ice cream sandwiches
About the Chef: Rob Rubba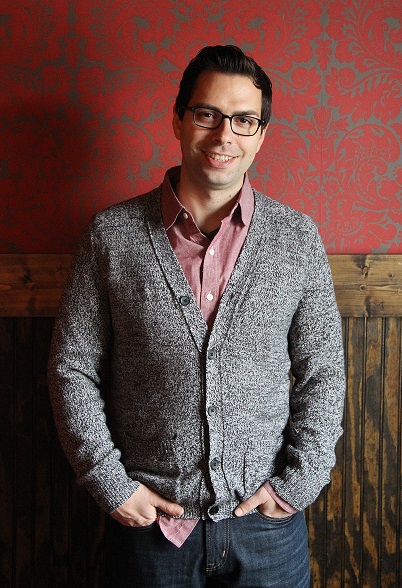 Rob Rubba's professional cooking career is both vast and varied, melding classical French and Japanese training with a progressive Modern American flare. Rubba joined the Neighborhood Restarant Group in 2013 and is currently working on a restaurant concept set to open in 2015 in Washington, D.C.

Rubba has worked in nationally-acclaimed kitchens such as Le Bec Fin and L2O, and for numerous renowned chefs including Laurent Gras, Todd English, Guy Savoy and Gordon Ramsay.

Most recently, he served as the executive chef at Tallula and EatBar in Arlington where his passion for "root-to-stem" preparations bolstered the restaurant's reputation for highlighting regional and seasonal produce. Before joining Tallula & the Neighborhood Restaurant Group, Rubba served as the chef de cuisine at Azur in downtown Washington, D.C., where he helped the restaurant garner two-and-a-half stars from The Washington Post within weeks of its opening.
Before moving to Washington, Rubba was the executive sous chef at the landmark Philadelphia restaurant, Le Bec Fin. Preceeding that, Rubba worked as the executive chef on a Japanese project called 21 Grams. It was during that time Rubba took a highly influencial trip to Japan.

Starting out as a pastry cook at the Mohegan Sun Casino & Resort in Connecticut, a fellow chef and mentor pushed Rubba to advance his career by staging in New York City. A believer in learning on the job, Rubba's goal was to work for as many Michelin-starred chefs as he could. And so he spent three years in New York staging and working his way through some of the best fine dining restaurants in the city.

Later, Rubba was able to truly show his culinary chops at Chizakaya Japanese Pub in Chicago. During his time there, he received a Rising Star Chef nomination from Starchefs.com.

Rubba will once again have the opportunity to showcase his unique culinary perspective with his forthcoming restaurant concept set to open in 2015. His food can best be classified as progressive American, harmoniously combining flavor palettes from around the world with traditional and contemporary techniques to create refined, distinctive and satisfying dishes–all while showcasing ingredients that are grown, harvested, and foraged from the mid-atlantic.
Where

Arcadia Farm at Woodlawn
9000 Richmond Highway
Alexandria, VA 22309


Organizer
Arcadia Center for Sustainable Food & Agriculture is dedicated to creating a more equitable and sustainable food system and culture in the Washington, DC area and a collaborative space for the many local efforts and initiatives around better food.
Our mission is to improve the health of our community, the viability of local farmers, and preserve our environment for future generations by combining education about healthy food and its sources with better logistical connections between local farmers and the urban and suburban core of the region.