Arcadia Master Course: DIY Salami

Thursday, October 3, 2013 from 7:00 PM to 9:00 PM (EDT)
Event Details
Proprietor and Head Charcuterie Maker - Cured DC
Polish your foodie cred by bringing to that holiday pot luck not just a fine, small-batch handcrafted artisanal salami, but a fine, small-batch handcrafted artisanal salami handcrafted by you. Not a chance, you say -- who's got all that meat and spice and casing plus the patience and expertise and temperature control to cure it for six weeks? Well, you do: Join Christopher Johnson, the Ph D (seriously) behind Cured DC as he teaches you the ins and outs of charcuterie at his headquarters, helps you create your own salami... and then cures it for you at the proper temperature. Six weeks later you'll pick up the perfect tube. We won't blame you if you decide not to share.
Date: Thursday, October 3
Location: In NE Washington, DC. To be shared upon successful registration.
Tickets are available to Arcadia Members only until 9/16/2013. Members receive a discount on tickets to Master Courses and other events. To become a member, visit Arcadiamembers.org
Meet the Master: Christopher Johnson
Proprietor and Head Charcuterie Maker - Cured DC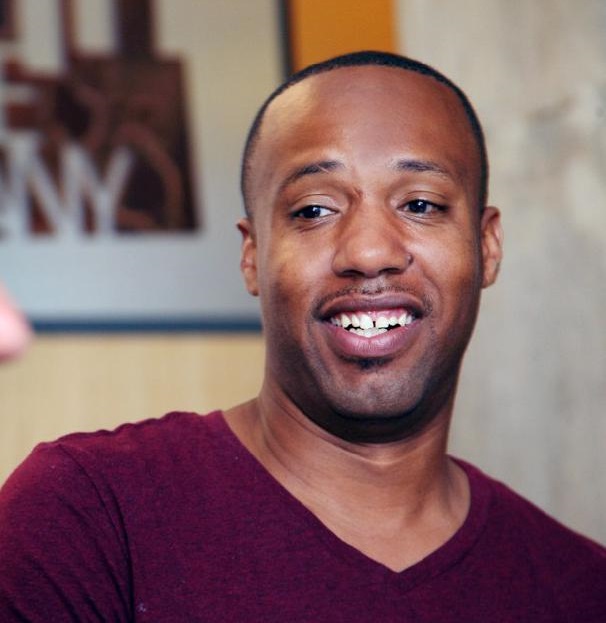 Seriously, Chris has a PhD from the London School of Economics. He studies gangs and criminal groups in Latin America, especially Brazil. But he started his meat career wandering the London markets. One of his his favorite was Brixton, where lamb carcasses hang from Halal butcher stalls. But the Spanish Chorizo was what kicked off his love affair. During his time in London, he also traveled throughout Spain, Italy, France, and Germany learning the curing process.
When Chris returned stateside he began getting equipment, lots of equipment, making salamis, and experimenting with recipes. Joking with a friend that he had just given some duck prosciutto, he mentioned that perhaps he should start making charcuterie for real. He wasn't all that serious but she was. A few days later an email to more than a hundred people went out and he started getting calls. Cured was born. Years later Chris briefly apprenticed at My Butcher and More to learn the butchery side of things. In 2013, Cured moved into Union Kitchen and became official. 
When & Where

Washington, DC NE




Thursday, October 3, 2013 from 7:00 PM to 9:00 PM (EDT)
Add to my calendar
Organizer
Arcadia Center for Sustainable Food & Agriculture is dedicated to creating a more equitable and sustainable food system and culture in the Washington, DC area and a collaborative space for the many local efforts and initiatives around better food.
Our mission is to improve the health of our community, the viability of local farmers, and preserve our environment for future generations by combining education about healthy food and its sources with better logistical connections between local farmers and the urban and suburban core of the region.