Multiple Dates
Arcadia Farm Volunteer (individual)
Be a part of the Arcadia Farm Team! Learn next to professional farmers, and help a nonprofit feed our community.
About this event
Help Arcadia farm in Alexandria, Va., grow & harvest gorgeous vegetables and fruits on our four-acre production farm. You'll learn from the best, work hard, and appreciate green beans like you never have before (you have to squat to pick them; it's a whole thing). You should be in good physical shape and able to lift 40 lbs, and work in...suboptimal conditions (hey, it gets really hot). We are looking for people who want to volunteer at least once a week so we benefit from the training we give you...and so do you. Your home vegetable garden will never be the same.
Pick a shift and show up ready to work at 9 am, on time(you don't have to stay the full four hours, but you have to leave at 1!) . Wear closed-toe shoes -- the sturdier the better to protect your feet from hoes! -- a sun hat, and clothes that protect you from the elements and insects: pants, long sleeves. Masks are a must. There are bees on site, so if you are allergic, be prepared.
Volunteers who show consistency and build their skills will be invited to food safety training so they can help with the harvest, and will have priority for scheduling. We're building a team, and we want you on it!
Think you want to be a farmer? Start here. Want to get functionally fit? This is it. Tired of sitting at your desk all day? We gotchoo.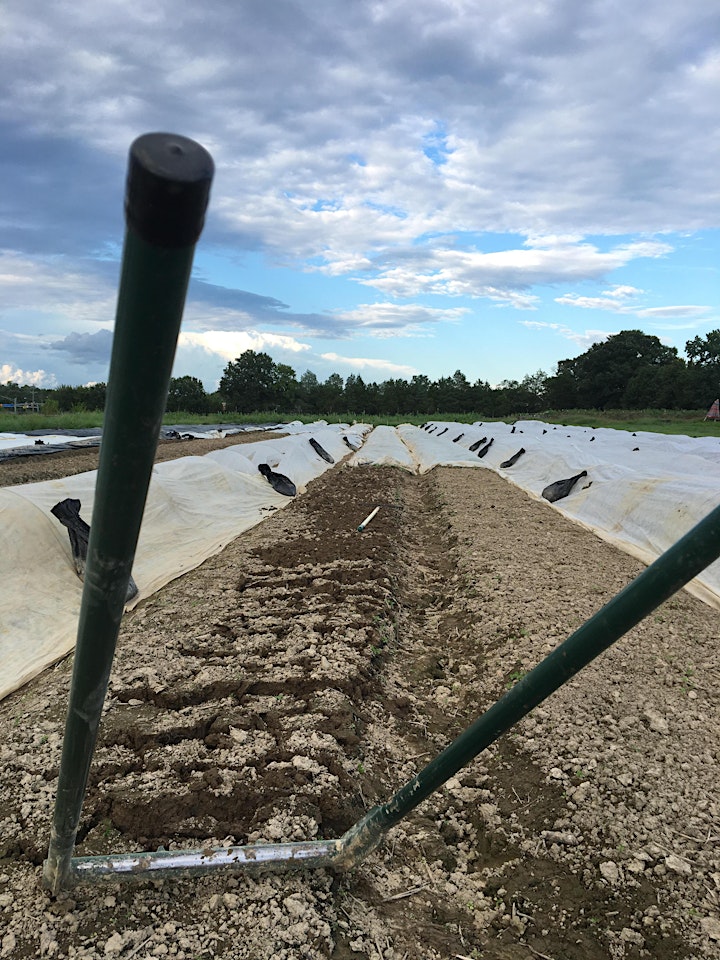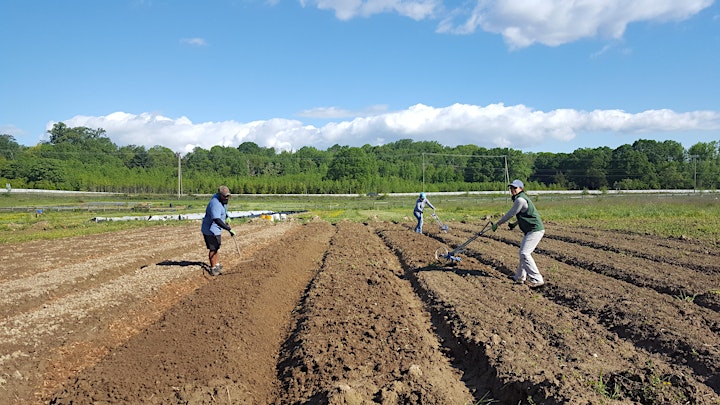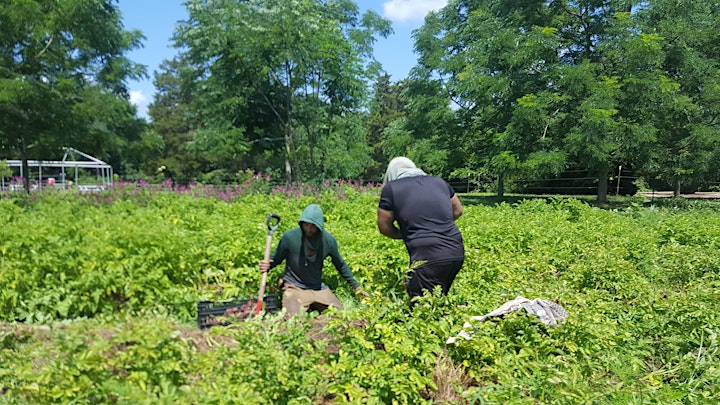 Organizer of Arcadia Farm Volunteer (individual)
Arcadia Center for Sustainable Food & Agriculture is dedicated to creating a more equitable and sustainable food system and culture in the Washington, DC area and a collaborative space for the many local efforts and initiatives around better food.
Our mission is to improve the health of our community, the viability of local farmers, and preserve our environment for future generations by combining education about healthy food and its sources with better logistical connections between local farmers and the urban and suburban core of the region.