Multiple Dates
Arcadia Farm Dinner Volunteering!
Event Information
Location
Arcadia Farm at Woodlawn Pope-Leighey
Description
This is where you volunteer for the Arcadia annual Fall Harvest Farm Dinner!
We've got 9 chefs, 9 dishes, 50 guests... and need your help to pull it off.
It's a gorgeous night on the farm that reaises money for our program to train military veterans to be farmers.
The chefs donate their food and volunteers help us set up and serve. Last year we raised almost $20,000.
Want to be part of one of the best volunteering experiences in the DC area?
Set Up Crew: Creates the Scene! sets up tables & chairs, the outdoor kitchen, sets the tables, and decorates with flowers. Good for those who secretly envied Thomas the Evil Butler on Downton Abbey as he polished the silver. Workout clothes!
Service Crew: Interact with guests and chefs, run food from the outdoor kitchen to the tables for family style service, and keep their wine and water glasses filled. There are always leftovers, so prevous crews have eaten well! Help us pack up at the end of the night, and be the subject of some gorgeous pictures! Farm chic -- skirst, braids, straw hats, boaters, gingham -- you know. Kinfolk meets Green Acres.
more questions? contact pam@arcadiafood.org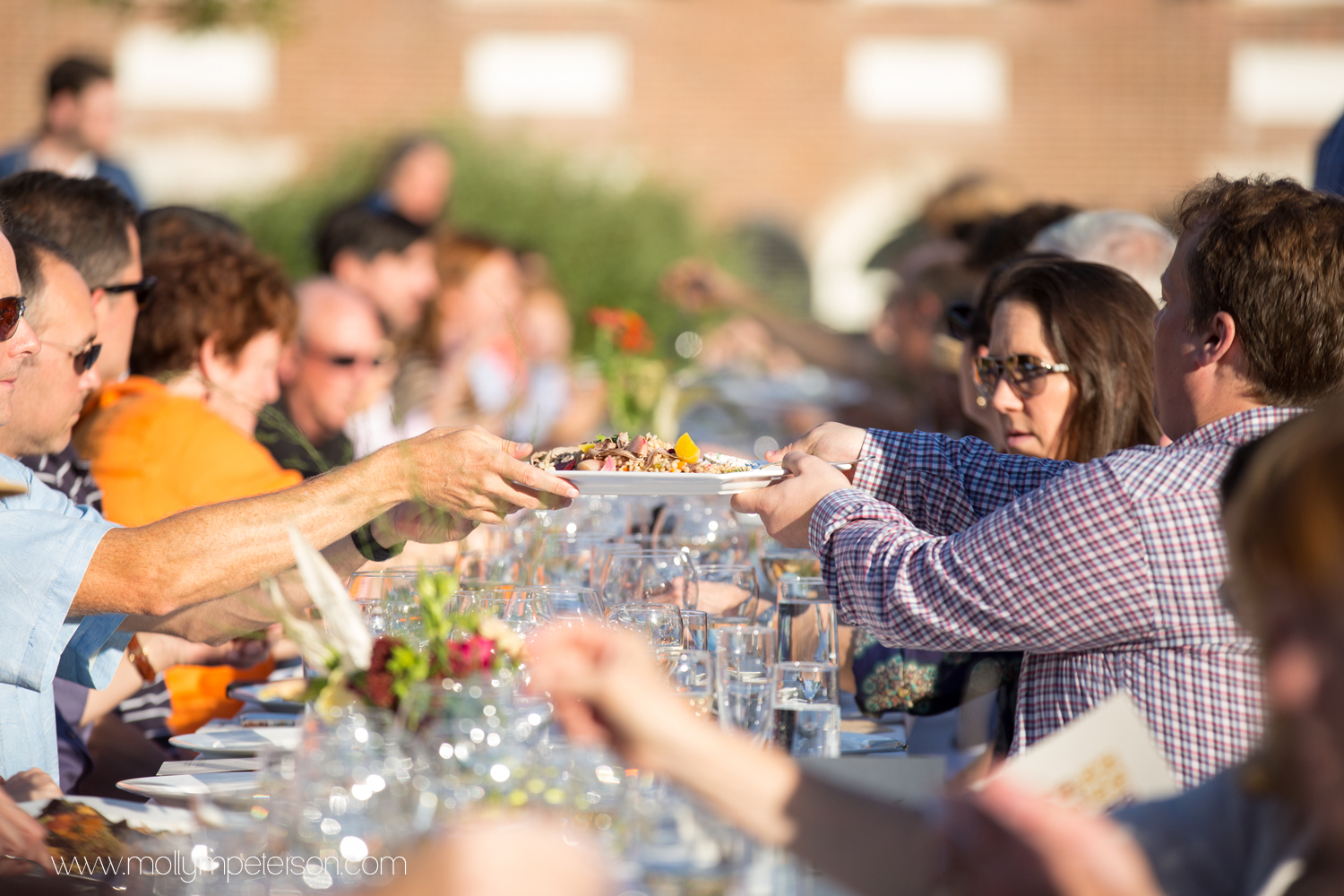 Location
Arcadia Farm at Woodlawn Pope-Leighey