Description
Four courses.
9 Chefs.
The most spectacular dinner you'll ever have
For the best cause we know.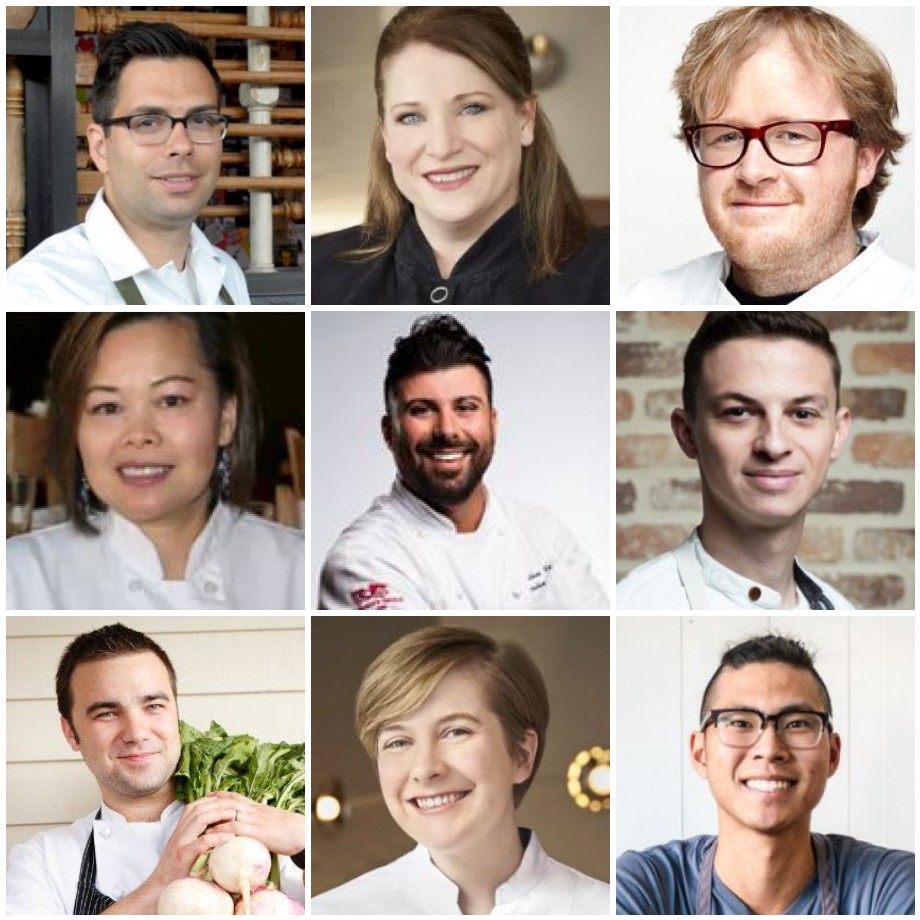 Join
Chef Rob Rubba of Hazel -- the 2017 RAMMY Award winner for Best New Restaurant --
Chef Nathan Anda of The Partisan
Chef Amy Brandwein of Centrolina
Chef Austin Fausett of Proof
Chef Salvatore Ferro of The Old Ebbitt Grill

Chef Sasha Felikson of Doi Moi
Chef Seng Luangrath of Thip Kao
Chef Kevin Tien of Himitsu
Chef Caitlyn Dysart of Centrolina
at the 4th Annual Arcadia Fall Harvest Dinner to celebrate the Arcadia Veteran Farmer Program.
This special night features four courses with ingredients harvested from our farm, wine pairings, plus a cocktail reception and dessert on the grounds of Woodlawn mansion. This event honors the 18 military veterans training to become farmers with the Arcadia Center for Sustainable Food & Agriculture. The chefs volunteer their time, talents and food; and dinner is served entirely by gingham-clad Arcadia volunteers. All proceeds generated benefit the VFP.
Date: Oct. 1, 2017
Time: 4:30 pm - 8:30 pm
Where: Arcadia at Woodlawn-Pope-Leighey
Dress: Farm Finery!
With thanks to our generous dinner sponsors BAE Systems and Coastal Sunbelt