About this Event
ARAWC is Promoting and Protecting Texas injury benefit programs.
Your attendance will provide an opportunity to learn and be engaged with ARAWC key executives and advocates on:
Roll out of QCARE!
Priorities at the Texas Capitol
Federal Oversight and Guidance
Innovation Series
Public Relations
Website Resources
Research Update
Corporate Formalities
Next Industry Innovations
And More!
Keynote Topic: "INNOVATION - WHERE DO WE START?""When organizations combine a fearless capacity for learning with a disciplined innovation strategy, unparalleled opportunities result. "
Keynote Speaker: Guy Fraker, Futurist and Entrepreneur
As Chief Innovation Officer (CIO) at Insurance Thought Leadership, Guy's 30-year career has been dedicated to world-class innovation, best practices and those technologies and trends making the greatest impact on the insurance, reinsurance, and risk management industries.
Guy's experience includes working side-by-side with premier global innovators, such as IDEO, Global Business Network, X-Prize Foundation, Google-X, and Singularity University. As a speaker, Guy has shared his insights across 4 continents.
Considered one of the world's leading authorities on the risks and opportunities associated with automated vehicles, Guy has worked with State & Federal regulators, foreign governments, startups and established firms to safely accelerate this societal shift in mobility.
As an innovation architect, Guy's insurance and reinsurance clients have generated capital growth in excess of $300,000,000, successfully launched multiple industry-1st products and internal efficiency solutions, created non-insurance revenue streams, and dramatically cut insurance product development times.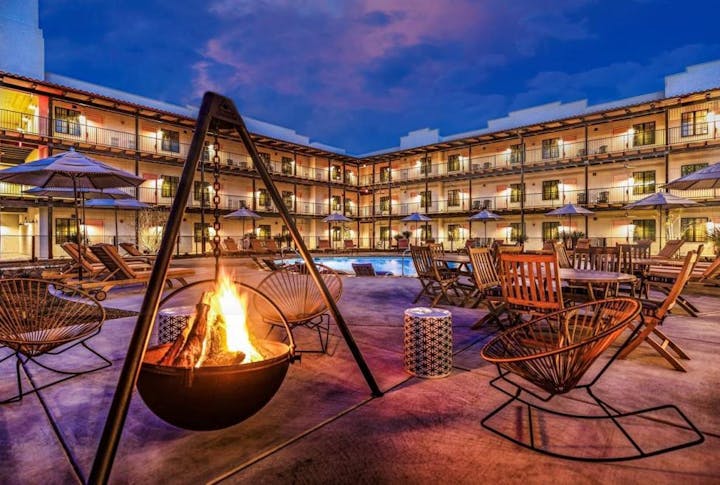 LODGING INFORMATION:
TEXICAN COURT BOUTIQUE HOTEL
501 W Las Colinas Blvd.
Irving, TX 75039
www.texicancourt.com
RESERVATIONS (use code PADOAJGRM347)
Please review Texican Court Cancellation Policy