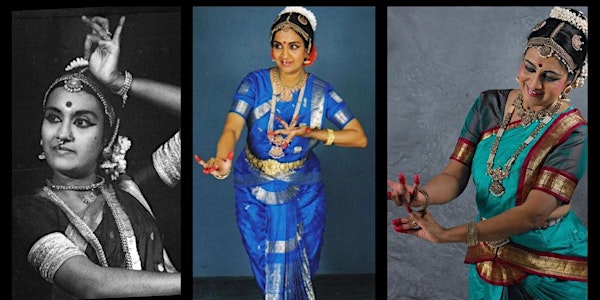 Aradhana - Silver Jubilee Celebration of Kalasagara UK
Aradhana - a dance presentation celebrating 25 years of Kalasagara UK, the highly acclaimed Bharatanatyam Institute in the UK
When and where
Location
Watersmeet High Street Rickmansworth WD3 1EH United Kingdom
About this event
Bharatanatyam, one of the oldest forms of Indian dance, is an art known for its grace, purity, traditional grandeur and spiritual essence. It is a vibrant dance known for its exposition of complex themes through intricate rhythm and footwork, crisp hand gestures, sculptured poses, balanced lines and emphatic expressions.
The celebration will consist of a two part programme. The first part will showcase some of the performances from the milestone events in the history of Kalasagara UK accompanied by visual presentations.
The second part will be 'Aradhana', a thematic dance tribute on the lives of some the greatest Hindu Saint-poets who lived in India centuries ago. Some of UK's finest Indian musicians will accompany seasoned dancers in this multi-lingual performance.
This event is sponsored by 'CrispyDosa, Giri UK, Lifeline, The Divine Foods and Sri Sakthi Silks'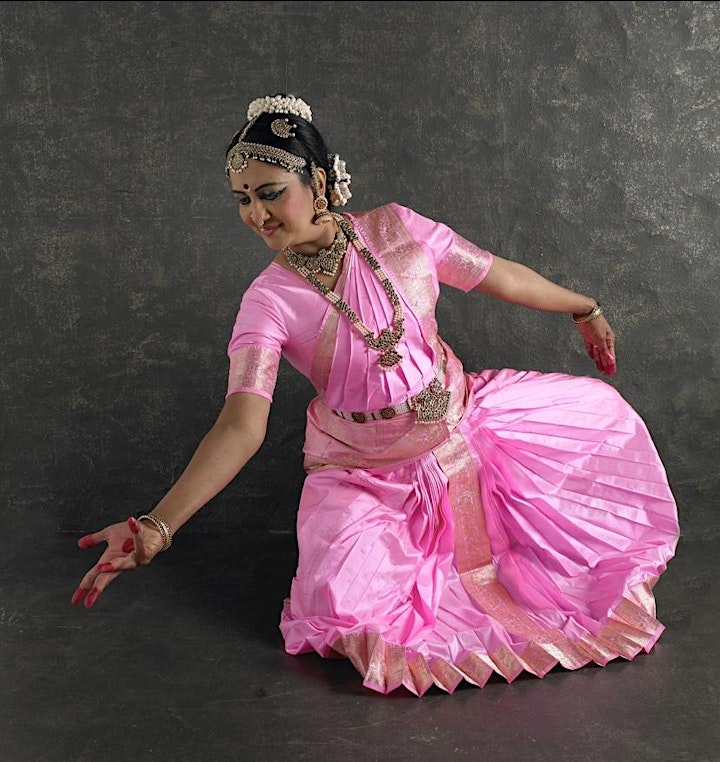 About the Founding Director:
Usha Raghavan, an internationally acclaimed dancer, teacher and choreographer hails from Chennai, India. A post graduate in Indian Philosophy, Usha mastered the art of Bharatanatyam under eminent gurus Padma Shri Adyar K. Lakshman & Padma Bhushan Smt. Kalanidhi Narayanan.
Usha's perfect sense of pedagogy and wide knowledge of Indian dance and traditions have gained her the reputation as a choreographer, dancer and teacher of exemplary talent.
As the Financial Express once wrote about her work, "Usha takes the audience to a refined level of perception where one understands without effort almost the instant truth that when communication is at work through the highest forms of art, language is but lame and halt."
Over the last forty years, Usha has performed extensively across continents. She, however, takes particular pride in the spectacular shows she gave in Paris under the aegis of Indian Council for Cultural Relations and UNESCO to rave reviews by connoisseurs.
In her commendable service to the art over decades through Kalasagara UK that she founded in 1996, Usha has firmly established her reputation as a successful creative artiste and is justly hailed as someone who has made huge and very significant contributions to the strengthening and propagation of Indian arts and culture in Britain, bringing it prestige and professionalism.
In recognition of her contribution to Indian Arts, Usha was recently honoured with the title 'Acharya Ratna (Nritya)' by Milapfest and the Arts Council of England.
A creative artiste that she is, Usha gives workshops, lecture demonstrations and performances in addition to master classes from London where she currently lives.
To read further about Usha, please visit her website : http://usharaghavan.com/profile.html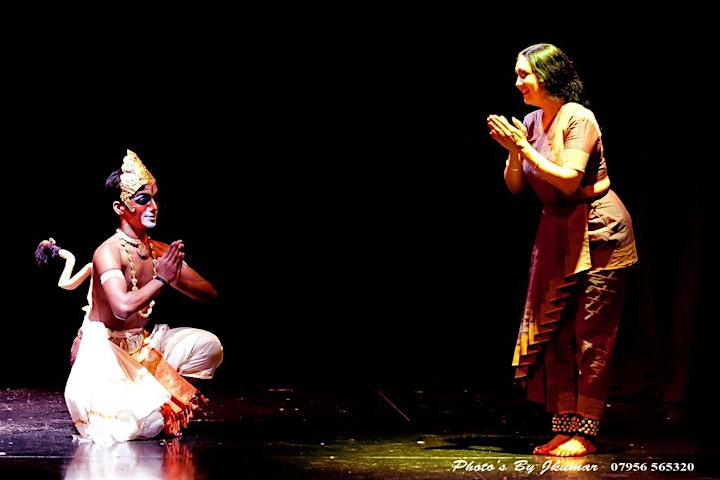 Usha first started to teach young students in Kalasagara, Chennai, the parent institute founded in 1972. Kalasagara UK was established in 1997. Since then, over the decades, a few thousands of students across the globe have had training in the institute. They have graduated and blossomed into seasoned dancers.
Kalasagara UK has contributed greatly to the community and wider society by encouraging and engaging youth in art for the development and understanding of a multi - cultural society.
- Bridging through cross continental productions & collaborations
Choreographer & Director: Her story, Tat Tvam Asi , Voices (USA), Ramayanam (France), Theatre festivals (Italy), Humanitas (Mexico), dance tour (Switzerland, Pro Helvetica) & Sri Lanka, World tourism exhibition (Paris), International Yoga conference (Switzerland), Golden Jubilee celebrations of Indian Independence (Mexico).
- Shows: Usha's encourages her students to perform in festivals like Diwali in Trafalgar Square and in the BBC Young Dancer award competition.
- Master classes: Over decades, Usha has been giving dance master classes in Rome, London, Paris, Milan, Venice, Oxford, Riga, Nice, etc in order to spread this art wider.
Charity through arts:
"Unite for India – Donate for India" – for Covid relief in IndiaUsha invited dancers from across the globe and presented online a 30 hours Dance Marathon - "Unite for India". Through this mega event she raised considerable amount for major charitable work for Covid relief in India.