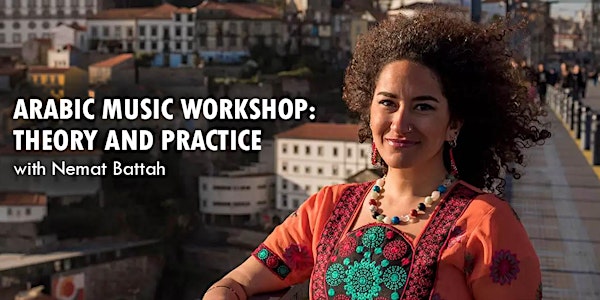 Arabic Music Workshop: Theory and Practice!
Delve into the beauty and richness of Arabic musical melodies, rhythms, lyrics and more. For new and returning Arabic Workshop participants.
Refund Policy
Contact the organizer to request a refund.
Eventbrite's fee is nonrefundable.
About this event
Arabic music has been noticeably trending in Finland and neighboring countries due to the influx of Arabic musicians who have moved permanently or temporarily to Europe. Arabic music consists of many different styles and genres representing all the peoples of 22 Arab states. The history of this music extends from the Pre-Islamic period (Arabian Peninsula) to the Early Islamic period (Andalus) and all the way into the 21st century.
The workshop will present a brief overview on Arabic music theory, forms and practice covering the Levant and Egypt areas during the second half of 19th century-early 20th century. We will discuss some form differences and stylistic performance aspects by listening to some original recordings and analysing them aurally.
The workshop is open to both newcomers and those who participated in the Arabic Music Workshop in February 2020. All vocalists and/or instrumentalists with a basic knowledge of music theory are welcome to join. There will be a recap of the theory information from the previous workshops, so that the content will be interesting for both new and returning participants. The main focus of the workshop will be on practical aspects of practicing and playing segments of tunes by ear.
Contents:
The main elements of Arabic music theory: Maqam, ornaments, rhythms, and performing stylistic differences.
Famous Arabic music forms.
Ensemble exercises. This includes:
Learning the Maqam definition and how to identify different fragments of Maqam by ear.
Learning how to Analyze a Maqam and applying that by looking at examples from Arabic music repertoire.
Learning some famous Arabic music rhythmic cycles.
Improvising with and without rhythm, with listening examples.
Schedule:
This is a two-day workshop that occurs on November 11 and November 13. You can choose to participate on one or both days.
November 11 from 17-20
November 13 from 17-20
The price for the workshop is 50€ for both days, or 30€ for one day.
About the instructor:
Nemat Battah is a Palestinian-Jordanian singer, oud player and music teacher who has studied musicology, world music and Global Music in Jordan, Sweden, Finland and Denmark. She mainly performs and composes music that is inspired by traditional Arabic music from the Levant and Egypt areas, but she is also involved in several transcultural projects where she contributes her Arabic musical identity. Nemat is an experienced teacher as well and has led many different music ensembles, workshops and lessons on Arabic music theory and practice. Her main projects at the moment include Staerna (Arabic-Nordic folk band), and Shams trio (rearranged traditional middle eastern music).
You can email the teacher with any questions: battahnemat93@gmail.com.