Description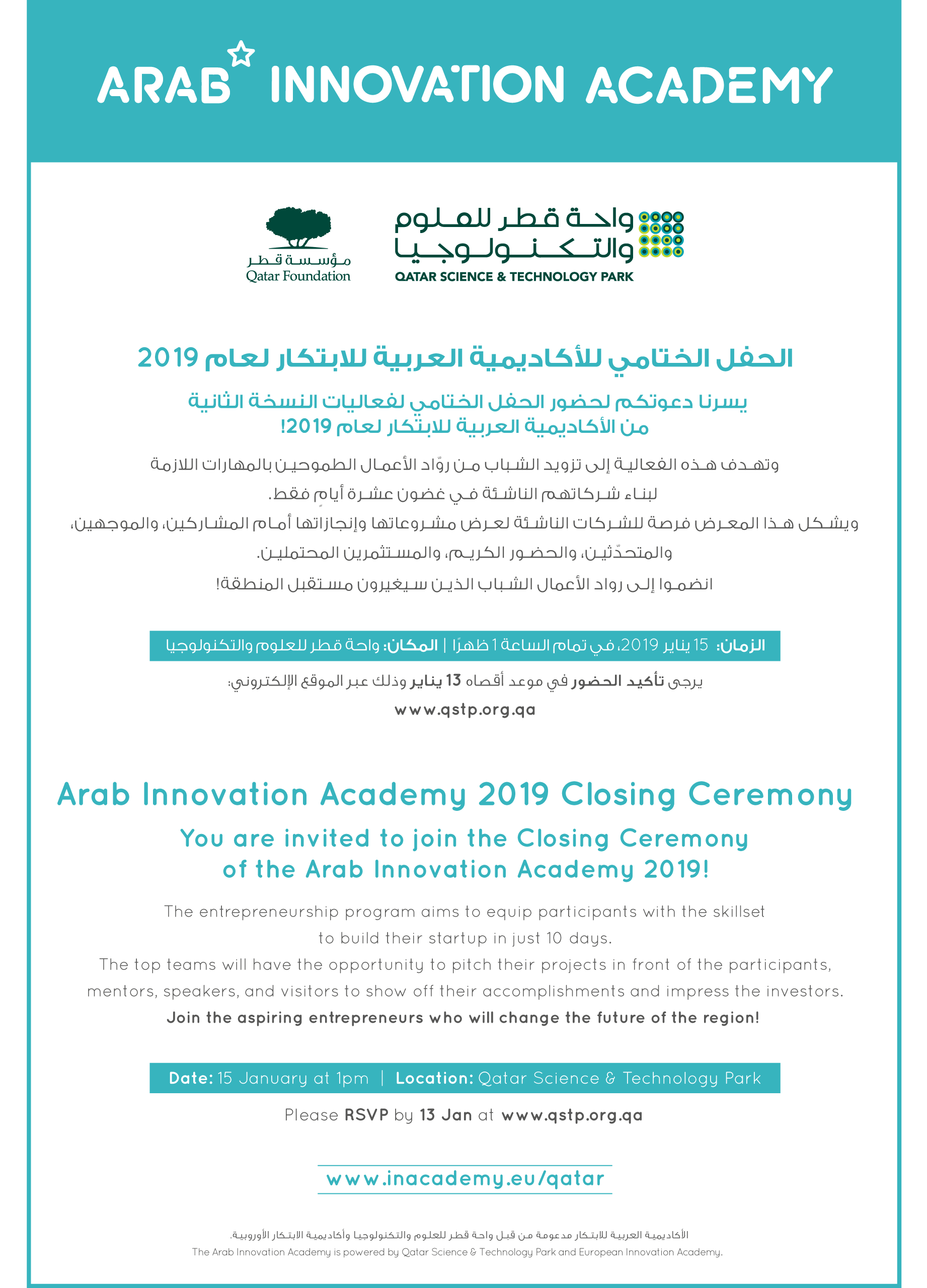 Don't miss the the Arab Innovation Academy 2019 Closing Ceremony!
Date: 15 January at 1pm
Location: Qatar Science & Technology Park - South Podium
The Arab Innovation Academy is powered by Qatar Science and Technology Park and European Innovation Academy.
Kindly register by 13 January.
Schedule:
1pm - 3pm Grand Pitching: Top 10 teams of Arab Innovation Academy
3pm - 4pm Fireside chat with Investors
4pm - 5pm Arab Innovation Academy Graduation Ceremony
5pm - 7pm Networking Dinner
We look forward to a great evening of supporting local and International entrepreneurs and networking with you.
Directions to QSTP: Click here