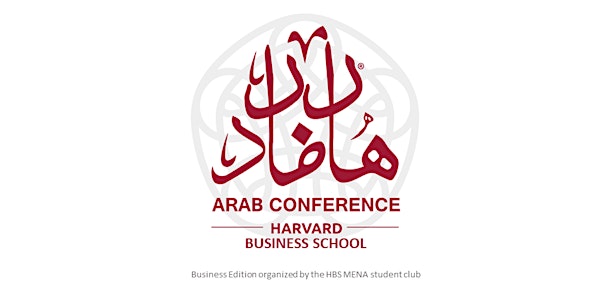 Arab Conference at Harvard Business School 2019 - MENA and the 4th Industrial Revolution
When and where
Location
Klarman Hall Harvard Business School Boston, MA 02163
Description
Preparing the Arab World for the Fourth Industrial Revolution
The world is once again on the brink of a new revolution deemed to impact our everyday lives, the Fourth Industrial Revolution. This revolution is driven by advancements in technologies such as artificial intelligence (AI), internet of things (IoT), robotics, quantum computing, 3D printing and others. Some of its unique characteristics are the speed at which it will unfold, the vast number of industries it will disrupt, and the wide variety of stakeholders required for its success.
This year, the Arab Conference at Harvard Business School will explore the Arab World's readiness for this revolution, by considering key enablers such as governance and regulatory requirements, human capital development, infrastructure readiness, and others.
For the second year in a row, the Arab Conference at Harvard Business School will be organized as two subsequent events in the Fall and Spring: the November Business Edition event will bring together Arab affiliates for a 2-day conference focusing on the business perspective; in Spring 2020, a 3-day Arab Conference at Harvard will take place encompassing diverse topics beyond business. By hosting subsequent events, HAAA, HBS MENA Club, and student groups, hope to accommodate our attendees' diverse preferences while enriching our discussions on the most pressing topics facing the Arab world.
We look forward to seeing you at both upcoming conferences!
For more information, check our website: arabconferenceharvard19.com