Description
The word is out: Augmented Reality is the future. With Apple's recent release of the ARKit, Google's growth of Google Tango, and AR content rising in popularity, now is the perfect time to get involved! Companies know they should utilize AR technology, but are not sure how. This is the opportunity for you - the future thinker and avid learner - to dive in, carve out your path, and show them the way.
Come spend the weekend with us learning how to build iOS apps using ARKit and Unity! You will leave with a new knowledge of the augmented world, the ability to build a simple AR application, a new network of passionate people and a great start to your AR future!
---
WHAT'S INCLUDED:
3 Days of Training & Networking at Upload SF

Access to One-on-One with Instructors

One Week Pass to Upload SF or Upload LA

Snacks & Refreshments
REQUIREMENTS:
Bring your own Mac laptop

iPhone 6S or newer with iOS 11 (released or beta version)

Xcode 9 (released, beta, or above)
---
THE WEEKEND SCHEDULE
Friday, September 15th (6:30pm-9pm)

6:30pm: Dinner, drinks and play VR/AR games

7:00pm: AR Weekend Talk

7:20pm: Icebreaker

7:30pm: Intro to the AR Industry: history, industry leaders, how AR works

9:00pm: Light drinks and hanging out then we're done for the night! Get some rest for a big day tomorrow!
Saturday, September 16th (10am-6pm)

10:00am: Meet and greet and play VR/AR games

10:30am-12:30pm: Intro to ARKit Development

12:30pm-12:50pm: AR Weekend Talk

1:00pm: Lunch break

2:00pm-6:00pm: ARKit Development continued
Sunday, September 17th (10am-6pm)

10:00am: Doors open

10:30am: Work on your AR app and add on Individual Challenges, Showcase Work

1:00pm: Lunch break

2:00 - 4:30pm: How to best use AR, How to Get Started on Your Own, Continue working on AR app

4:30pm-6:00pm : Continue building challenges, Share your work, Game testing and playing in AR


MEET THE INSTRUCTORS
Janet Brown, Co-Founder, Atakote Studios

Janet is a developer and co-founder at Atakote Studios. She is passionate about bringing experiences to VR that appeal to new and both gaming and non-gaming audiences. She also works with companies to build their innovation pipelines and bring compelling products to market, and has done so across Europe, Asia & the USA at McKinsey & Company, as well as key roles at consumer giants like Diageo and Mondalez. She holds an MBA from Harvard Business School.
Ram Ramakrishan, Co-Founder, Atakote Studios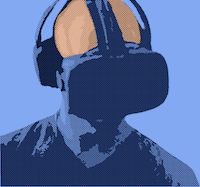 Ram is a developer and fit-guy at Atakote Studios, creators of such VR titles as 'Live in Color', currently available on Steam. He loves working with emerging technologies and bringing content to life, and has done so previously at BT, Intel, IBM, Spotify, and various startups. He holds a computer science degree from a school who shares its mascot with the GO programming language, and an MBA from Kellogg but does not eat Special K. He's also actively working on how to make himself irrelevant with AI (rather than just irreverent).
Interested in a different kind of VR/AR workshop?
Let us know with this quick survey!


About Upload
Upload is dedicated to accelerating the growth of the XR industry. For more info check out https://upload.io/.
Questions?
Please contact Tim Kanellitsas at admissions@upload.io.