Description

THE VISION for AR in ACTION
Augmented Reality is no longer just Science Fiction. Augmented Reality is for everyday people and businesses who need to excel in the real world. It presents enormous opportunities to improve performance and engagement, to accelerate complex processes, and to reduce risks. But, beware: adoption of AR is also facing some serious challenges. There's a lot of hype and confusion about what's real.
Our 2-day program and content will help those who are not up to speed get there quickly and those who are already running to get real traction with great partners.
AR in ACTION participants are inventors, innovators, integrators, investors, and other executives--all experts in their fields. They will be coming from the boardrooms and the trenches, ready to focus on the next great leap in human performance. When we're done, every human empowered with AR will be able to excel in the real world!
EVENT OVERVIEW
Jan 16+17, 2018 - Industry Summit - MIT Media Lab - Cambridge, MA
A focused Symposium of 250 leaders in Augmented Reality.

Accelerating conversation and collaboration amongst industry innovators, thought leaders, investors and corporations, who are looking at real-world implementations of AR Solutions.

The event will educate, encourage, and inspire technologists to bring augmented reality into reality.
AR in ACTION PROGRAM
Awareness - Where we've come

Inspiration - Achievements thus far and visions of the future

Analysis & Insights - Define critical steps towards building momentum & accelerating adoption


Hands On - Driven by experiences through live demos


Invitees - industry innovators, investment community & academics

Meet the Amazing Speakers - http://arination.org/speakers

A diverse group of top thought leaders, visionaries, Fortune 100 executives, futurists, technologists, practitioners, and convenors of talent & key ingredients for success.
AR in ACTION 2018 GOALS
We will move Augmented Reality out of the trough of disillusionment and onto the plateau of productivity
Provide unprecedented opportunities for learning and networking with the greatest minds in AR and adjacent fields of technology, in one of the world's greatest institutions for learning.

See, touch, and hear about AR research and the current state of the art technologies that exist today.

Create new and lasting connections with the greatest minds in the field tackling current and future obstacles facing the widespread adoption of AR.

Capture over 20 hours of high quality video content about AR to publish on the Internet for viewing by audiences worldwide.
How will AR in ACTION BE DIFFERENT?
Focused on AUGMENTED REALITY
Distinguished list of invited guests/participants

Program packed with highly prepared inspirational Speakers

Cutting edge panels, demos and workshops led by AR expert

Hands-on experiences through live demos

High quality video production team

World-class research and learning venue
WHO WILL YOU MEET AT AR in ACTION ?
Best and brightest minds in AUGMENTED REALITY
Thought leaders

Innovators and Entrepreneurs

Futurists and Visionaries

Fortune 100 executives

Technologists

Investors

Connectors of talent and resources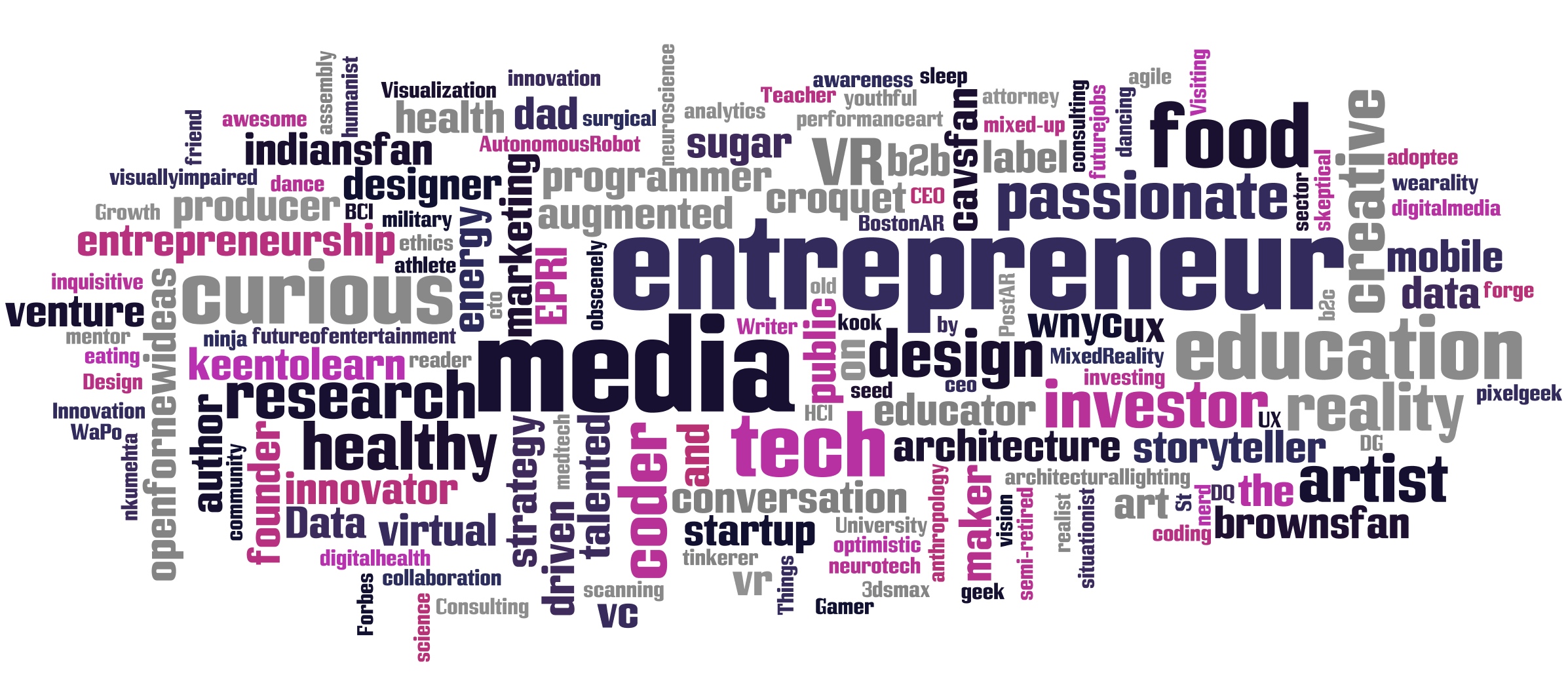 SESSION TYPES
There are several different types of Speakers for the event:
Keynotes and 9 min or less AR Lighting Talks

Panel Discussions

Live AR Demos from the stage

Demo Experiences and Posters on the Demo Floor
AR in ACTION ADVENTURES

Hands-on, behind-the-scenes experiences offered at the summit:
TBD (Separate registration required, limited availability)

Accomodations
To be announced.
Questions? Contact