Description
HERE IS THE SKINNY ON ABOT FEST:
When we were considering where the most perfect location might be to plant our Bluegrass and Olde Tyme Music Festival – it was (as they say in this neck of the woods) "A NO BRAINER!" to hold it in Millington TN at the Meeman Shelby Forest State Park. A beautiful West Tennessee Gem just a hop, skip and a jump from Memphis. We were thrilled with the support we received from Millington but also from all across the Mid-South and beyond - making our first fest a huge hit! Thank you to everyone who came out and especially thank you to our volunteers - The ABOT Fest Clan - we could not have done it without you!
Aquatseli (aqua-la-chay-lee) is Cherokee for "OUR" and that is ethos we desire for the festival – ownership for all who join the festival team and also for those who attend. Once again, we are programming the festival to be a family unyfing, strengthening and memory making event with activities, attractions, and of course food for all ages and all tastes. We will also be celebrating the rich history of the park, Millington, Memphis, West Tennessee and the Mid-South.
Bring the whole family . . .
There will be something great for everyone!
Here is just a brief list of what will take place at the festival:
World Class Bluegrass & Olde Tyme Concerts on the Main Stage
Square Dancing & Clogging
Instrument Workshops
Delicious Food located in our Food Truck Row
Artisans and Crafters in the Vendors' Village
Shade Tree Stage Featuring Pickin' Parties and Open Jams
Bluegrass BBQ Brawl
Old Timey Games for Kids and Families
Kids' Zone
Antique Tractor Show and much, much, more!

If you are a stick shaker then we can assure you that you will have more fun than you can shake your stick at!
See you in The Forest November 4th for a RIP ROARING GOOD TIME!
Kind regards,
The ABOT Fest Staff
Oh and one more thing: Be sure and buy your t shirts and posters online for BIG SAVINGS and it guarantees that you will have yours waiting for you when you arrive instead of finding out your favorite design and size is SOLD OUT at the onsite merch booth - yikes!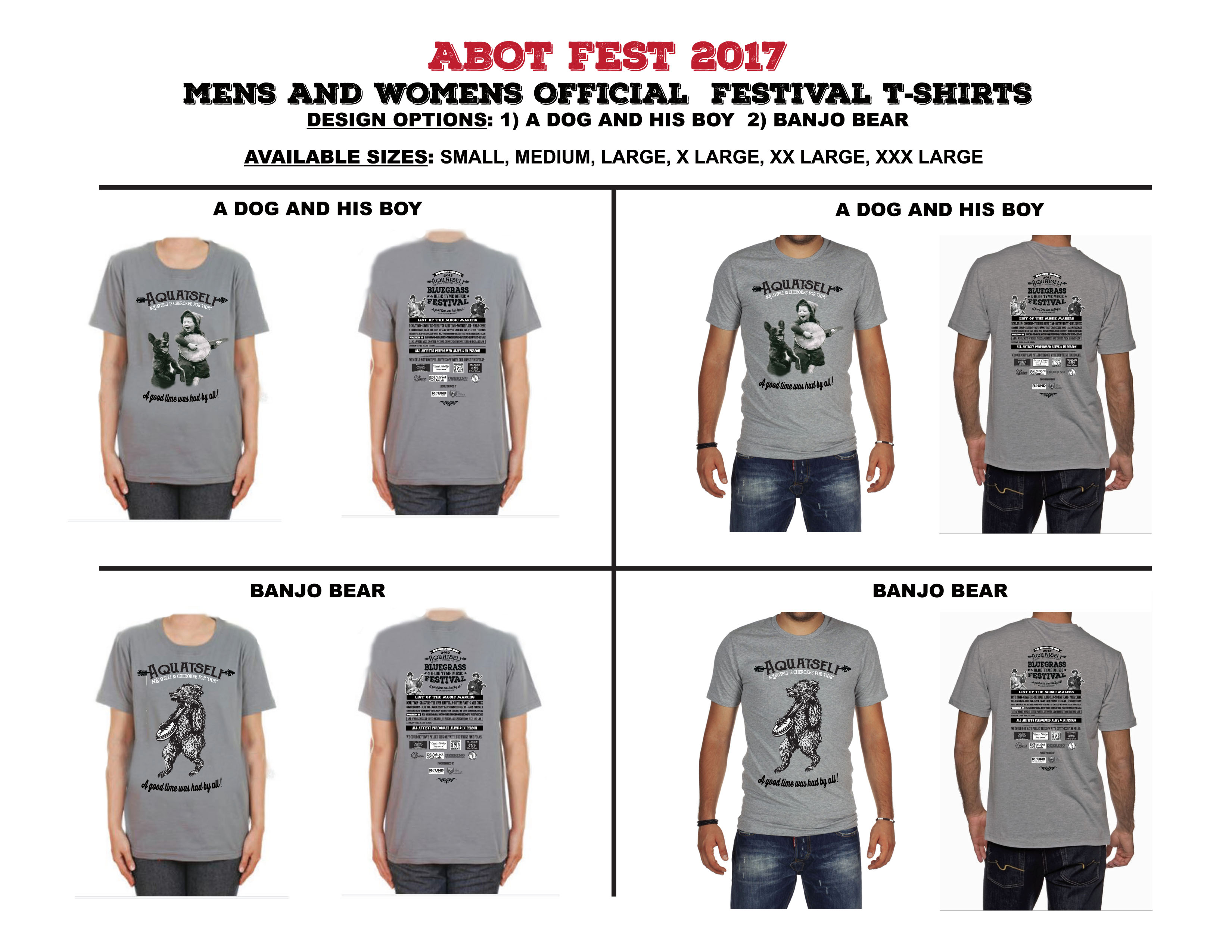 ---


OFFICIAL ABOT FEST 2017
COMMEMORATIVE POSTER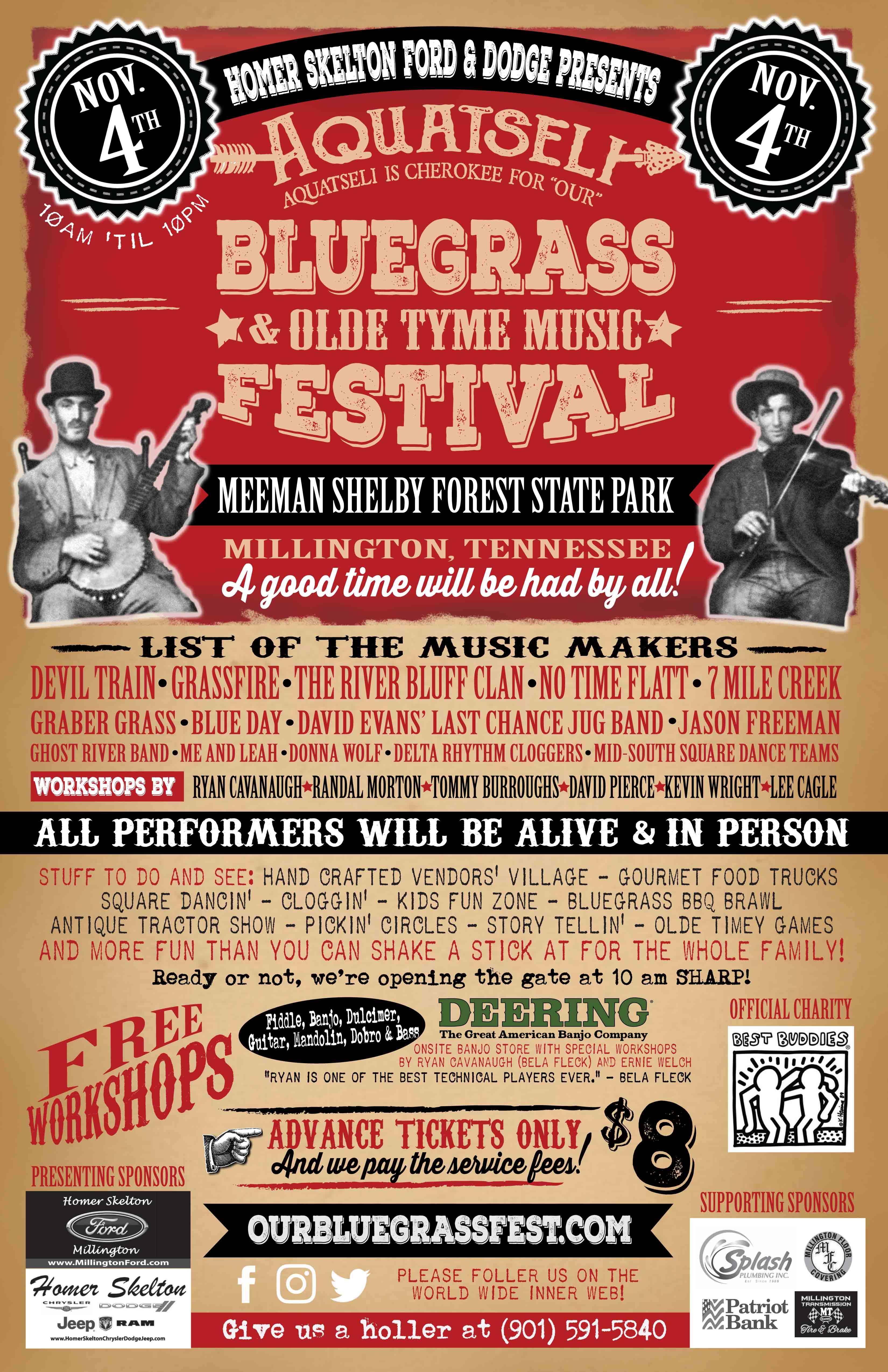 BEAR IN THE WOODS POSTER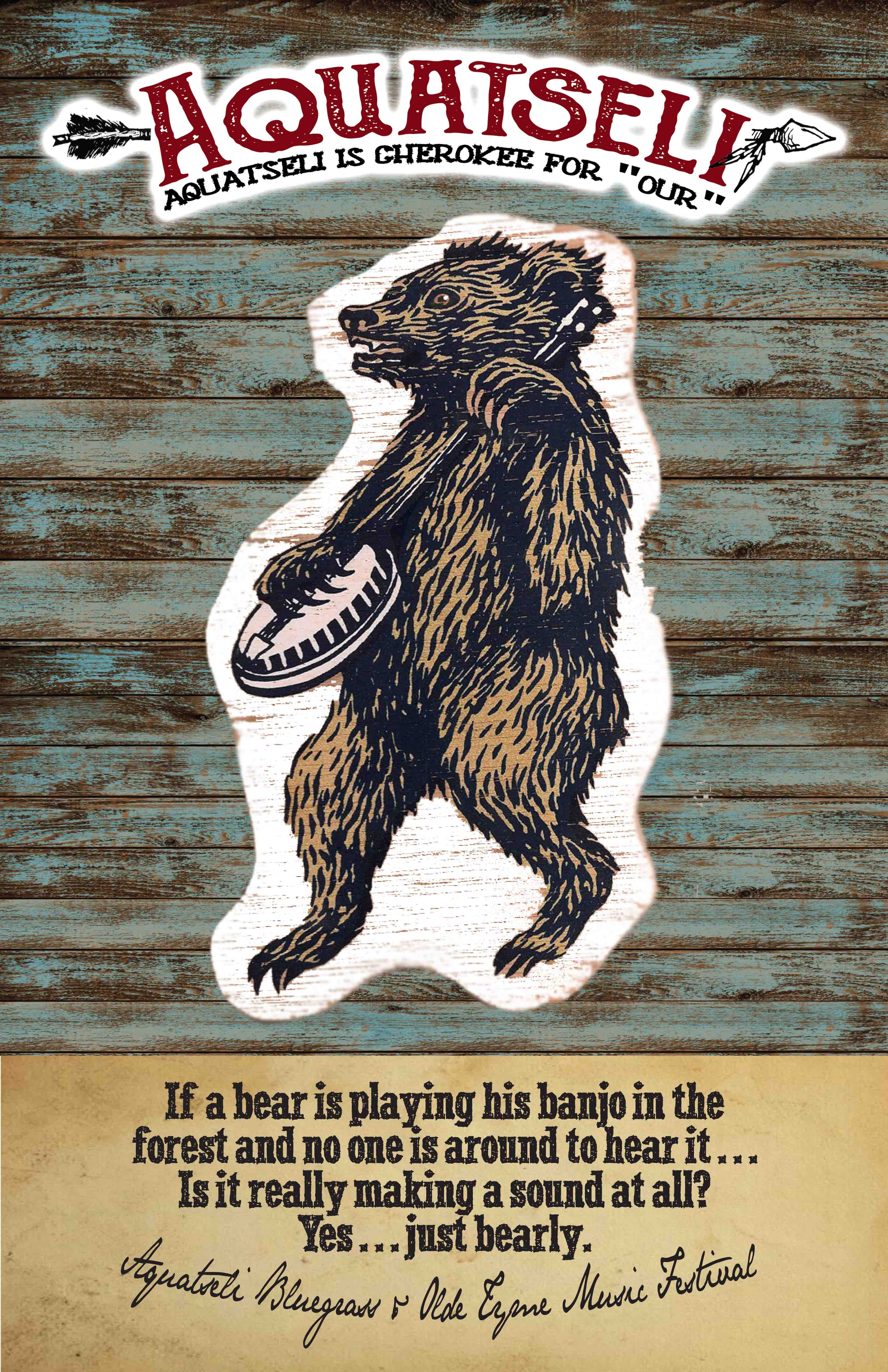 BANJO FROGGIE POSTER