Aquaponics With Applied Permaculture Weekend Intensive San Rafael August 2013

Saturday, August 31, 2013 at 9:00 AM

-

Sunday, September 1, 2013 at 5:30 PM (PDT)
Event Details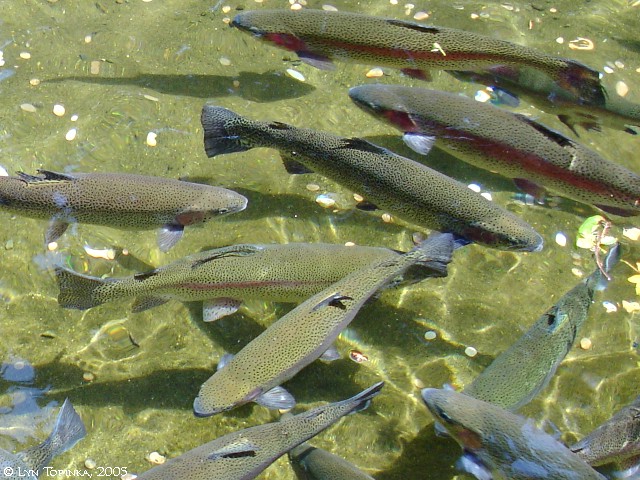 In Association With

Nor Cal Aquaponics
About Aquaponics

What if there was way to produce an abundance of organic food using up to 90% less water, while producing up to ten times more food in the same amount of area and time? What if you could achieve this using 1/4 the amount of energy, in a system that is totally scaleable, does not require fertile soil, saves you time and labor, makes you a good living and is incredibly sustainable?  Well the exciting news is that such a system of farming exists... it's called Aquaponics.
Aquaponics is a combination of Aquaculture and Hydroponics. It is one of the most sustainable and productive farming systems in the world. At a time of global climate change, depletion of resources, pollution of water and huge losses of top soil worldwide, there has never been a more important time to learn about Aquaponics.
Join us for this weekend intensive to learn how Permaculture based Aquaponics can produce large amounts of organic food using only a fraction of the resources, time and energy needed in other methods of farming. You will lean basic system designs for mutiple cutting-edge aquaponics systems, and also look at business models that can be applied towards turning this exciting technology into a thriving business.
Course Description
Aquaponics is one of the most sustainable and productive farming systems in the world. It combines Aquaculture and Hydroponics to create a more self-sufficient, closed-loop system that uses only a fraction of the water, labor, energy, etc. that other methods use. Combining Permaculture Design with Aquaponics creates a more closed-loop system that is even more sustainable, dynamic, productive & regenerative. In this Aquaponics with Applied Permaculture weekend intensive you will learn the basic system designs of some of the most cutting-edge and pioneering aquaponics systems in the world, and gain a foundation from which to begin your own aquaponics system. This course is a great place to gain valuable understanding in Permaculture based Aquaponics= systems, and learn some business skills at the same time.
This Aquaponics with Applied Permaculture weekend intensive includes: a detailed exploration into aquaponics; system designs from all over the world; its design, functions, adaptability, uses, variations and improvements. We will touch on field formulas, calculations, estimates, guidelines, construction plans, business models, permaculture design integration, and more. This course is intended to give you an in depth introduction to creating integrated regenerative aquaponics systems.
Aquaponics Facts
AQUAPONICS USES 90% LESS WATER THAN CONVENTIONAL FARMING DOES!


AQUAPONICS IS ENERGY-EFFICIENT: IT REQUIRES ONE-THIRD OF THE ENERGY OTHER FARMING SYSTEMS USE!


AQUAPONICS HAS EIGHT TO TEN TIMES MORE VEGETABLE PRODUCTION IN THE SAME AREA AND TIME!


LABOR IS REDUCED AS MUCH AS 40% AND MANY USEFUL BYPRODUCTS ARE CREATED THAT CAN BE USED TO FARM OTHER CROPS, TREES, SOIL, WATER AND ENERGY!


A PERMACULTURE INSPIRED SYSTEM PRODUCES ALL OF THE SYSTEM's NEEDS (WATER, ENERGY, FISH FEED, HEAT, ETC.) ON SITE!


PRODUCTS OF THE SYSTEM INCLUDE; SOLAR ELECTRICITY, HEAT, FISH, PRAWNS, VEGETABLES, AQUATIC PLANTS, ALGAE, SNAILS, WORMS, FERTILIZER, EVEN METHANE GAS!
Permaculture & Aquaponics

By bringing Permaculture Design principles and practices into Aquaponics, we are closing many loops, inefficiencies, and energy drains that exist in more conventional systems, as well as integrating the system appropriately into the larger landscapes and ecologies it is a part of, making it a much more holistic and sustainable enterprise. Closed-Loop Aquaponics focuses on designing aquaponics systems that that produce as much of the system's needs (water, energy, fish, feed, heat, gas, etc.) on-site and within the system itself as possible. Products of the systems can include; solar electricity, solar heated air, solar heated water, fish, prawns, vegetables, fruit, aquatic plants, algae, minnows, snails, worms, dry and liquid fertilizers, methane gas, and more. By using the Permaculture Design process, we learn to design systems appropriate to diverse climates and unique ecological niches to meet various  conditions, needs, dreams, and desires.
Contact
For questions and more information regarding the course:
Visit the course website at LivingMandala.com

e-mail: aquaponics@livingmandala.com or 
phone: 707-634-1461
Have questions about Aquaponics With Applied Permaculture Weekend Intensive San Rafael August 2013?
Contact Living Mandala
When & Where
30 Castro Avenue
San Rafael, 94901


Saturday, August 31, 2013 at 9:00 AM

-

Sunday, September 1, 2013 at 5:30 PM (PDT)
Add to my calendar
Organizer
Living Mandala
Living Mandala designs, facilitates and produces courses, workshops and events as well as offers consultation services that support personal, ecological and socially regenerative practices for green and holistic lifestyles. The mission of Living Mandala is to serve, empower, and promote holistic educators and organizations in order to increase awareness of their work, to create educational programs, to catalyze project activities that implement ecologically and socially regenerative practices of human beings living in greater harmony with each other and their environment. Grounded in the design science of Permaculture and Whole Systems Design, Living Mandala works with a triple bottom line of ethics and values: Care of the Earth, Care of People, and Return the Surplus. Living Mandala has co-produced over 75 courses workshops, and events the last 4 years from intensive three-week residential Permaculture & Ecovillage Design Certification Courses, weekend workshops, to larger conferences and events like the Harmony Festival Ecovillage, Financial Permaculture Summit, and others.
Aquaponics With Applied Permaculture Weekend Intensive San Rafael August 2013