April Writers Circle: in conversation with Suzanne Levine
Description
April Writers Circle: in conversation
Join us for a conversation with writer Suzanne Levine.
Wednesday, April 19th, 6-8 p.m.
The Institute Library
847 Chapel St, New Haven, CT 06510
*Please note there are limited number of tickets available for this event.
The Writers Circle is an Arts Council program created in partnership with the Institute Library to develop and support Greater New Haven's growing community of writers. The Writers Circle encourages its members to improve their craft and share their work through write-ins, guest lectures with working writers, workshops, and readings. We host events at the Arts Council, 70 Audubon Street, at the Institute Library, 847 Chapel Street, and other partner locations. Contact communication@newhavenarts.org for more information and a schedule of events.
About the Speaker: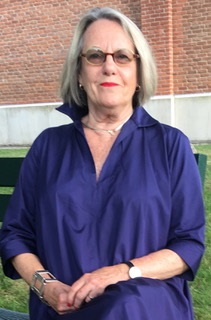 Suzanne Levine's second poetry collection, Grand Canyon Older Than Thought, (Antrim House 2016) was also a finalist with Copper Canyon Press. Her first book, Haberdasher's Daughter (Antrim House 2016) was a finalist for an Eric Hoffer Award. A multiple nominee for a Pushcart Prize she has been published in Drunken Boat, Bellingham Review, Permafrost, Quiddity International Literary Journal, Helicon Nine and Helicon Nine Reader, The Best of Ten Years, STAND UK, California Quarterly, The Chaffin Journal, Front Range, PMS and many others. Her chapbook was a finalist in the Midnight Sun Chapbook Competition. Suzanne holds an MFA from Vermont College and teaches the craft of memoir with her husband Lary Bloom. They are co-founders of Writing at the Mark Twain House in Hartford, CT and Praiano Writers, a weeklong writers' conference held on the Amalfi coast. She lives in New Haven, CT. and is working on her latest ms, A Life in 100 Words. Her website is suzannelevine.net.