April Whole Hog Breakdown

Multiple Dates
Event Details
This April, we'll be offering the next Whole Hog Breakdown class. Saturday, April 7th, 10am - 2pm.  

You'll have the opportunity to use the very same equipment we use in the meat shop (saws, big butcher knives, and sheer force) to butcher your very own 1/2 hog into primal and various sub-primal cuts. You'll also learn about the basics of sub-primal cuts, sausage making and the magic of salami / dry-curing.
The classes are limited to just 12 participants and also feature some yummy Underground Catering eats / drinks throughout the day. What's more, participants head home with 8+ pounds of personally wrapped cuts, which tend to include a variety of pork chops, tenderloin, ribs, bacon for the makin', and other tasty bits.
Cost of the course is $140. Tickets sell out fast - so if you don't make it in to this month's offerings, send us a note and we'll put you down for the next month.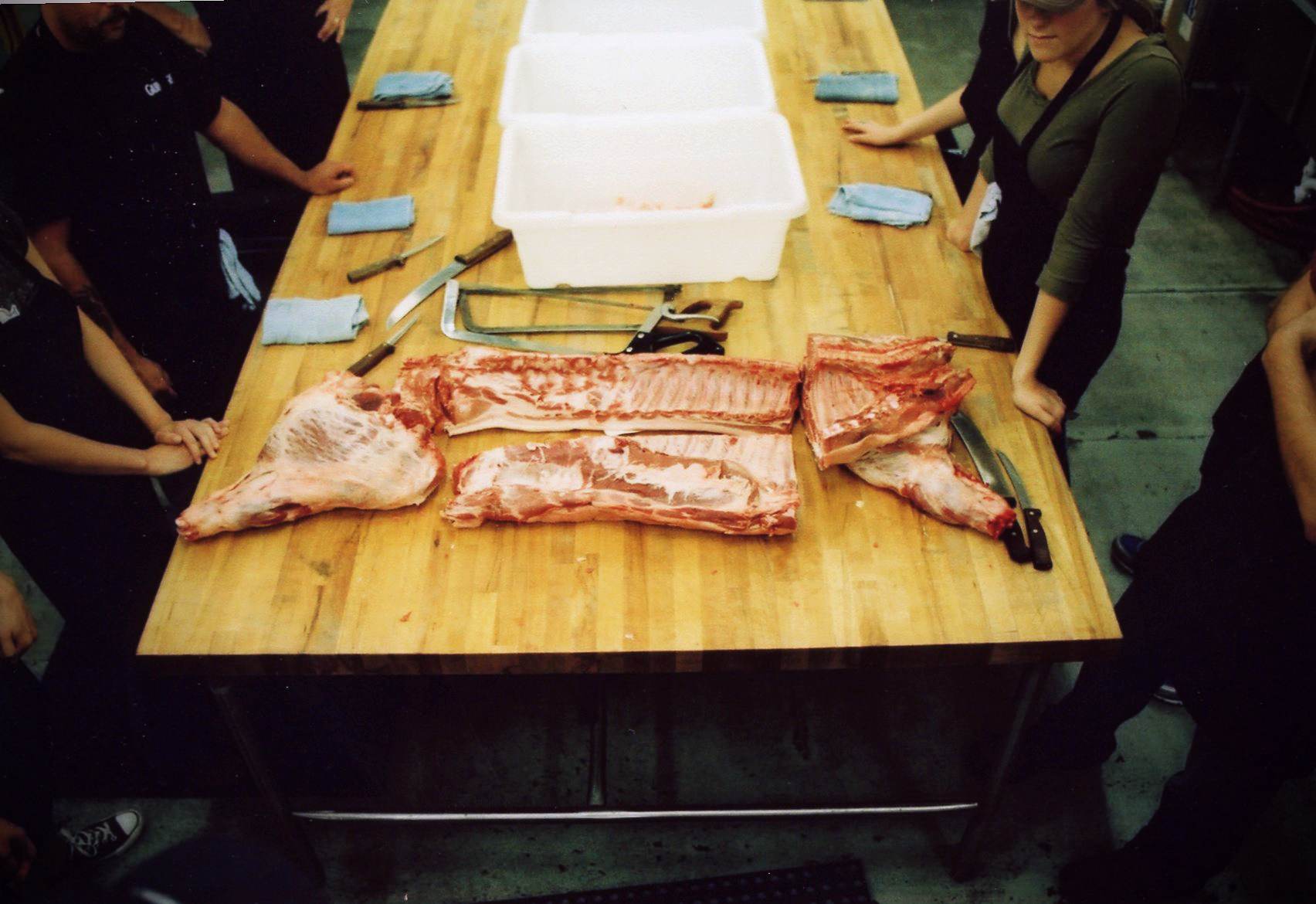 Organizer
The Underground Food Collective
The Underground Food Collective is a cooking collective based in Madison, WI. We have a catering company, Underground Catering, an artisan salami business, Underground Meats, and we've just opened our second restaurant Forequarter, located on the near-east side of Madison (we lost our first, the Underground Kitchen, in a fire in June 2011). We cook as a collective, which means we don't have a head chef or owner. Rather, we work together, drawing on our diverse set of experiences, training, and talents to produce food that's better than any one of us could do alone. 
April Whole Hog Breakdown