Description
Join our April Weekend Lakehouse Wellness Retreat!
What: Weekend Lakehouse Wellness Retreat
When: April 28th – 30th, 2017
Where: Lake Winnisquam, NH
Who: Women who want to live more joyfully
Why? Get away for the weekend to New Hampshire for fresh air, self-care, and wellness coaching.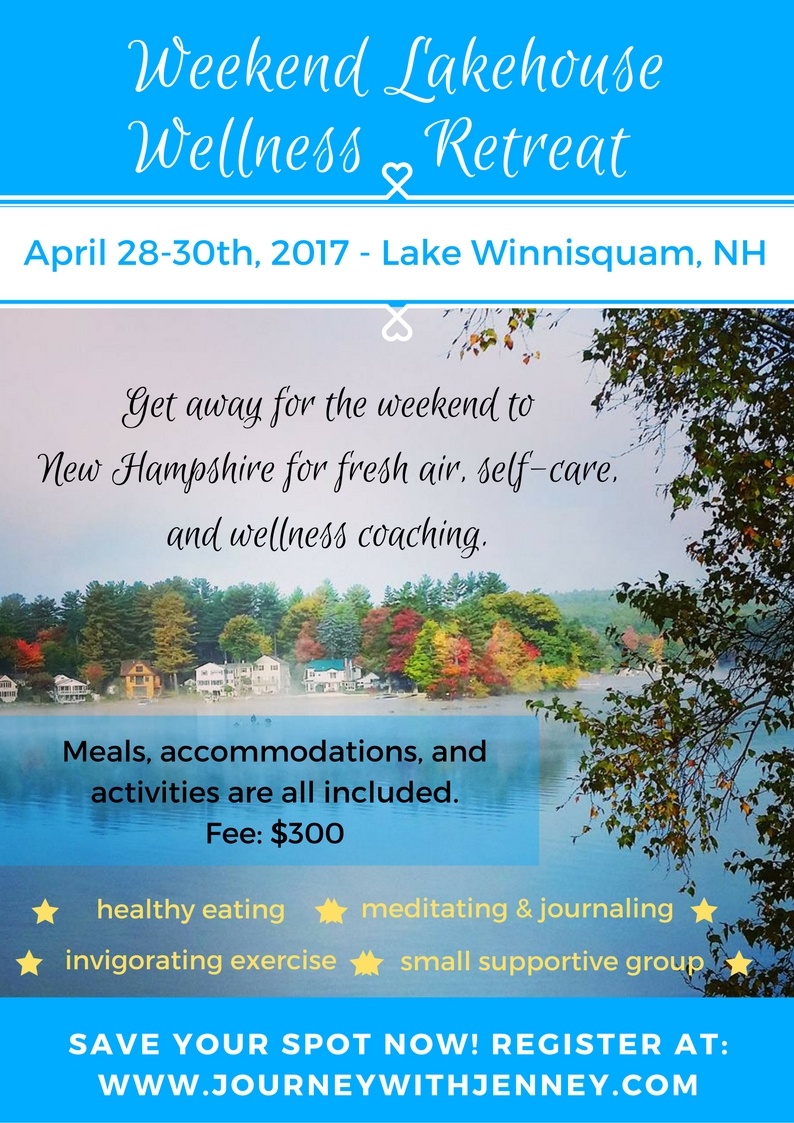 This weekend getaway wellness retreat is ideal if the following below sounds familiar at all.
Are you…
– Constantly taking care of others but not making time for yourself?
– In need of a breather and a break from your daily grind?
– Wanting to eat healthier or to exercise more?
– Desiring to connect and engage with other like-minded women?
Then join us for our Live Joyfully wellness retreat in New Hampshire on beautiful Lake Winnisquam!
Details:
– Meals, accommodations, and activities are all included.
– Healthy eating and snacks
– Hiking and exercise
– Meditation and journaling
– Wellness coaching
– Fee $300 USD
Schedule:
– April 28th – 30th, 2017
– Check In Friday, April 28th at 3PM
– Check Out Sunday, April 30th at 1PM
Save your Spot now! Register through this Eventbrite page.