Description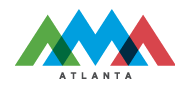 Please join us as we hear from Jennifer Dorian, General Manager, Turner Classic Movies, for "Finding the Profit in TCM Fan Passion". From Cruises to Commerce, and Festivals to Fan Clubs - You will hear all about how TCM is super serving their biggest fans, using customer insights and data to build successful brand extensions as well as optimizing the portfolio of new businesses.
Agenda:
11:00am - 12:00pm Networking/Registration
12:00pm – 1:00pm Lunch and Presentation
Follow AMA Atlanta on Facebook, Twitter, LinkedIn and Instagram.
@AMAAtlanta
#AMAATL
Parking: Complimentary parking is located in the Hyatt parking deck. When pulling onto Summit Boulevard, the hotel will be on the left. Drive past the Villa Christina and Hyatt awnings and the parking deck entrance will be on the left.
If the Hyatt parking deck is full, the valet team will direct cars to overflow parking located on the 2nd level of the Verizon 2002 building across the street. Vouchers will then be available at registration and will comp the cost of overflow parking.
Cancellation Policy: Due to pre-registration costs and guarantees, refunds or credits are not extended for this event. However, registrations are transferable. On the day of the event, the substitute attendee must present a copy of the registration receipt or e-mail verification to be admitted to the event.