April Northern Virginia BENG Networking Meeting featuring Francine Tolson
Description
The Northern Virginia BENG chapter is now held every 4th Monday of the month (unless otherwise noted) from 8:30 AM to 10:30 AM.
NOTE: This month's meeting will be April 23rd
Be sure to join us Monday, April 23rd, for the upcoming Northern Virginia BENG Networking Meeting! There is no cost to attend and you do not have to be a member of BENG.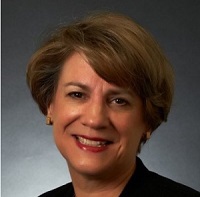 At this month's meeting, we are excited to have Francine Tolson present:
A Marketing Plan for Job Seekers
About Francine Tolson: As a volunteer team leader at Career Network Ministry, Francine Tolson co-developed the Marketing Plan workshop in 2011 and since then has co-presented it monthly as one of CNM's core workshops. In her career, Ms. Tolson specializes in business transformation - the design and deployment of people, process and technology enabling solutions across diverse business enterprises. She has a broad background in business process reengineering, operations, customer service, financial management and systems implementation in large and small entrepreneurial companies and the non-profit sector. Employers and clients have included: Simplexity LLC, George Washington University, UUNET Technologies, MCI, Three Pillar Global, Washington Chapter of The Alzheimer's Association, and Compass DC.
Ms. Tolson holds an MBA from The University of Virginia Darden School of Business and has received training in Lean Six Sigma.
If you have questions for Francine and want to make sure that she has time to get to your question, I suggest that you send me your questions in advance. Otherwise, just bring them to the meeting. Also, feel free to just come and listen to her advice!
ABOUT BENG:
The Northern Virginia chapter of the Business Executives Networking Group (BENG) is a multidiscipline, independent group of job seekers, those currently employed and business networkers, who are willing to help others. Current membership includes mid to senior level executives with over ten (10) years of business experience. Past attendees have come from the financial management, information technology, legal, manufacturing, engineering, transportation, logistics, distribution and general management industries. We actively seek new members from all disciplines.
BENG provides its members with:

A supportive atmosphere of high-value, face-to-face networking opportunities


Relevant professional contacts for the unemployed, employed and self-employed


An emotionally supportive environment for those in career transition



Education and assistance for those members desiring to build, maintain or expand their professional network
Networking meetings provide members with an opportunity to sharpen their networking skills, meet peers from various disciplines and share business opportunities and job leads.

WE WILL HOLD A SEAT FOR THE FIRST 20 PEOPLE THAT RSVP THEIR ATTENDANCE. If you ask us to hold a seat for you, please make every effort to attend.
---
How it works:

1. Each participant delivers an "elevator speech" letting the group know what type of job or specific business connection you are seeking.


2. The other participants share leads, connections and suggestions.ach participant delivers an "elevator speech" letting the group know what type of job or specific business connection you are seeking

What to bring to each meeting:
1. Bring 20 copies of a ONE-PAGER -- a single piece of paper -- featuring job history, skills, objectives and contact info. If you distribute this page at the start of your presentation, fellow attendees are much better able to deliver feedback and ideas.

2. Bring a "tent card" with your name to place in front of your seat (a folded 8 ½ x 11 sheet of paper works great).

Background:
Originating in southern Pennsylvania, BENG is a voluntary association of business professionals founded on "Members Helping Members" for mutual benefit. Our dealings are based on honesty, good faith, and mutual respect. The Northern Virginia Chapter launched in October of 2013.
For directions:

http://www.fairfaxcounty.gov/LIBRARY/branches/ok/direct.htm
To register or for more information:

R.S.V.P required. Register above or to Heather Rosen (chapter leader) at heatherrosen@thebeng.org. For more information about The BENG, go to www.thebeng.org.