Description
So you've got a great product or service. Now, how do you get consumers to buy?
If you think digital marketing is a cornerstone of any businesses marketing strategy, you're right. Whether it's customer reviews on Yelp or a sophisticated social media, search engine optimization and email strategy, you need to understand the digital landscape or risk being left behind by your competitors.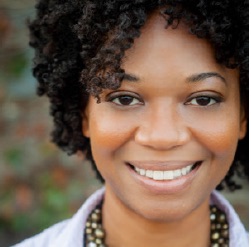 A 21-year digital marketing veteran and our current chapter President, Maisha Walker will show you how to bring your ideal customer to you and how to make decisions about which digital marketing channels make the most sense for your business.
You'll leave this Lunch & Learn with the high-level elements of a successful digital marketing plan because you'll be able to:
Pinpoint your best opportunities

Eliminate wasted effort on tactics that won't work for you

Focus on generating revenue – not just traffic

Learn about the tools that are best suited to your company

Understand the difference between social media, SEO, AdWords, email marketing, influencer campaigns, content marketing and why they're used differently

Understand why Google Analytics is so important and how it works

Understand how your Web site fits in to your overall digital marketing plan
Maisha Walker
President, Message Medium
The Internet Strategist, Inc. Magazine
Maisha Walker is the President of digital marketing agency Message Medium and helps successful brands leverage digital to acquire new customers, build, implement and maintain a cohesive digital strategy and achieve aggressive growth. She has been in the industry for more than 21 years. She predates Google in the industry by 2 years and Facebook by 8 years.
Maisha has a featured online column with Inc. Magazine and grew it to Inc.'s highest trafficked blog in less than 1 year. She has been featured by Business Week, the American Marketing Association, Guy Kawasaki, Forbes, Bnet, Entrepreneur, Black Enterprise, on Fox News and on NBC news among others and has toured the country educating entrepreneurs and personally conducting more than 500 events on social media, search engine optimization & advertising, email marketing and Web site design. She received her B.A. from Princeton University, and began her love affair with coding at the early age of 9.