April Atlanta BENG Meeting featuring Erica McCurdy
Description
Join Us for the April Atlanta BENG Chapter Meeting
featuring Erica McCurdy, MCC, Member of Forbes Coaches Council is the Managing Member of McCurdy Solutions Group, LLC.
Erica will be presenting:
Not every problem has a solution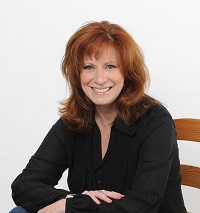 About Erica McCurdy
Professional coach, consultant and mentor with years of experience leading teams in support of CEO's and top leadership. Passionate about my community, veterans, women's leadership initiatives, and teens. Strong and capable administrator. Able to make strategic decisions with limited information. Understanding of confidentiality. Capable of handling challenging situations. Comfortable creating content as well as presenting to groups. Well read, educated, and traveled. Atlanta native. Versed in change management theories as well as differing cultural change initiatives. Linkedin
The Atlanta chapter of the Business Executives Networking Group (BENG) is a multidiscipline, independent group of job seekers, those currently employed and business networkers, who are willing to help others. Current membership includes mid to senior level executives with over ten (10) years of business experience. Past attendees have come from the financial management, information technology, legal, manufacturing, engineering, transportation, logistics, distribution and general management industries. We actively seek new members from all disciplines.
Monthly meetings are structured to help each member get the maximum benefit.
BENG Networking Meetings:
Are approximately two hours in length.

Are typically held monthly.

Range from 10 to 30 attendees, but average is 20.

A skill building presentation.

Allows each attendee 30 seconds to introduce themselves, talk about their background and expertise, and to present their Target Companies and networking needs.

Please bring business cards and your marketing plan if you have one.
Networking meetings provide members with an opportunity to sharpen their networking skills, meet peers from various disciplines and share business opportunities and job leads.