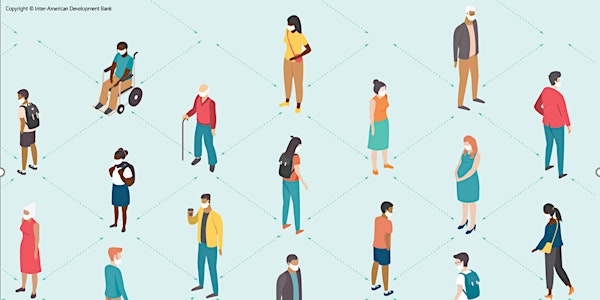 April 27-28: NIH Social, Behavioral & Economic COVID-19 Health Impacts
Are you interested in learning about the social, behavioral, and economic health impacts of COVID-19? Join our webinar, April 27th and 28th!
About this event
What: NIH Social, Behavioral and Economic Health Impacts of COVID-19 (Virtual Event)
When: April 27-28, 2022 (12:00 p.m. - 5:00p.m. ET each day)
Where:
April 27th, 2022 Day 1 Zoom Link: https://deloitte.zoom.us/meeting/register/tJcude6orjgqH9Ki7tdDmUHXATVUXPbUGBby
April 28th, 2022 Day 2 Zoom Link:
https://deloitte.zoom.us/meeting/register/tJIud--hrz0jGdPPo8qCrGn5tf0SWTIeeHce
The NIH Social, Behavioral, and Economic (SBE) Health Impacts of COVID-19 initiative would like to invite you to a Spring webinar event for two half-days on April 27-28, 2022. The purpose of this webinar is to present findings from our grants to further connect researchers and foster collaboration.
Through your participation in this webinar, we hope to better understand research progress, provide a forum for collaboration, and continue to encourage data harmonization efforts.
If you have any questions about the SBE program, please contact Dr. Erica Spotts at spottse@od.nih.gov.
For questions or support for event registration, or if you have a disability and require any assistive device, service, or other reasonable accommodations to participate in this event, please contact the Deloitte SBE Grant Results Webinar Support Team (rayneisha.watson@nih.gov; jghanaim@deloitte.com) at least 10 business days before the meeting to discuss your needs.
Please note that materials and webinar details will be sent closer to the meeting date. In the meantime, please find the draft agenda below.