Description
April 25th, 2019 San Diego ISSA Chapter luncheon
Join the San Diego ISSA chapter on April 25, 2019 for a panel discussion with the authors of the iconic CISO Desk Reference Guide. Gary Hayslip, Matt Stamper and Bill Bonney will address the challenges that cause CISOs to fail. From overwhelming compliance burdens to unrealistic goals for the security program, from untouchable legacy networks to the ghosts of CISOs past, Gary, Matt & Bill will bring their unique tri-perspective approach to discussing the issues that challenge every CISO.
Panel Guest Speakers: Bill Bonney, Gary Hayslip, and Matt Stamper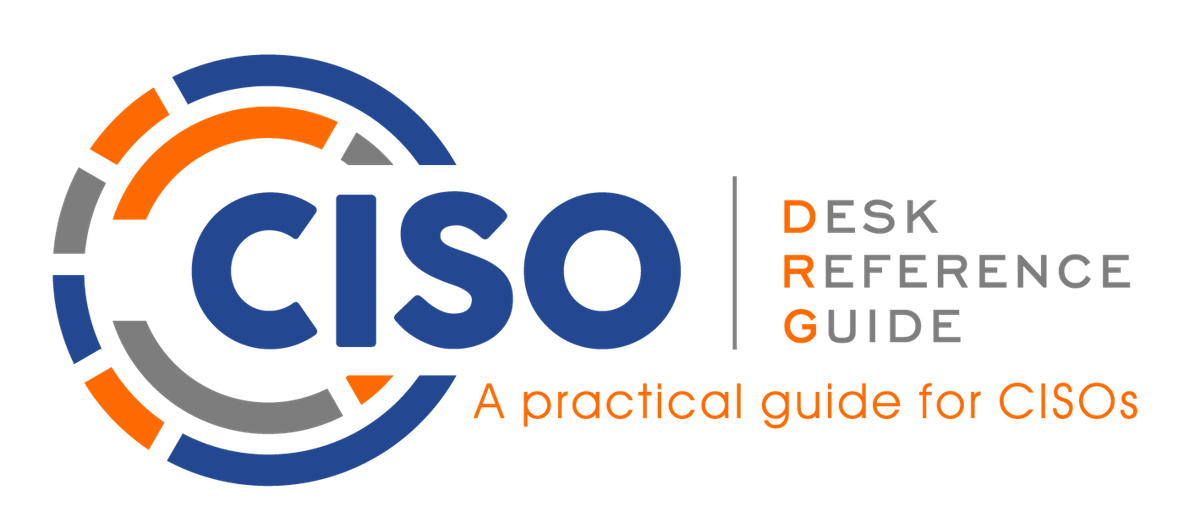 Bill Bonney
https://www.linkedin.com/in/billbonney/
Bill is a security evangelist, author, and consultant. Most recently, Bill was vice president of Product Marketing and chief strategist at FHOOSH, a maker of high-speed encryption software. Prior to FHOOSH, Bill held executive management roles at the firms Intuit (maker of TurboTax and QuickBooks) and FICO (of the famed "FICO Score") and was vice president of Product Marketing and a Principal Consulting Analyst at TechVision Research. Bill holds multiple patents in data protection, access, and classification, is a member of the Board of Advisors for FHOOSH, and is on the board of directors for the San Diego CISO Roundtable, a professional group focused on building relationships and fostering collaboration in information security management. Bill is a highly regarded speaker and panelist addressing technology and security concerns. Bill recently co-authored the CISO Desk Reference Guide: A Practical Guide for CISOs— Volumes 1 & 2, which are considered among the leading books for CISOs and aspiring CISOs. He holds a Bachelor of Science degree in Computer Science and Applied Mathematics from Albany University.
Gary Hayslip
https://www.linkedin.com/in/ghayslip/
As CISO for Webroot, Gary Hayslip advises executive leadership on protecting critical information resources and oversees enterprise cyber-security strategy. His mission includes creating a "risk aware" culture that places a high value on securing and protecting customer information entrusted to Webroot. Hayslip's career in the fields of enterprise information security and network security spans more than 20 years and includes multiple CIO, CISO, CRO, and deputy director of IT positions for the U.S. Navy, the Federal Government, the City of San Diego, and Webroot.Hayslip recently co-authored the CISO Desk Reference Guide: A Practical Guide for CISOs—Volumes 1 & 2, which are considered among the leading books on enabling CISOs to expand their expertise and scope of business knowledge. Hayslip is an active member of the professional organizations ISC2, ISSA, ISACA, OWASP, and InfraGard. He currently holds several professional certifications, including CISSP, CISA, and CRISC. Hayslip has a BS in information systems management from UMUC and an MBA from San Diego State University.
Matt Stamper
https://www.linkedin.com/in/stamper/
As a Certified Information Systems Auditor (CISA), a Certified Information Security Manager (CISM) and a Certified Information Privacy Professional (CIPP/US) with public and early-stage company experience, Matt Stamper brings a broad, multidisciplinary understanding to cybersecurity best practices to his clients. His diverse domain knowledge spans IT service management (ITSM), cybersecurity, cloud services, control design and assessment (Sarbanes-Oxley, HIPAA-HITECH), privacy (GDPR, CCPA), governance, enterprise risk, and IT management (ERM/ITRM), sales management and individual revenue contribution, new product and service development as well as international experience in both Latin America and China. Matt excels at conveying complex cybersecurity and IT concepts to boards of directors, executive management, as well as professional service providers. His executive-level experience with managed services, cybersecurity, data centers, networks services, and ITSM provides a unique perspective on the fast-changing world of enterprise IT, IoT, and cloud services. Matt is also the co-author of the CISO Desk Reference Guide, Volumes 1 & 2, co-authored with Gary Hayslip and Bill Bonney. Matt received a Bachelor of Arts from the University of California at San Diego, a Master of Arts in Pacific International Affairs from the University of California at San Diego, and a Master of Science degree in Telecommunications sponsored by AT&T.
And Special Thanks to our Key Sponsor:

Keyfactor, formerly Certified Security Solutions (CSS), is a leading provider of secure digital identity management solutions that enables organizations to confirm authenticity, and ensure the right things are interacting in the right ways in our connected world. From an enterprise managing millions of devices and applications that affect people's lives every day, to a manufacturer aiming to ensure its product will function safely throughout its lifecycle, Keyfactor empowers global enterprises with the freedom to master every digital identity. Its clients are the most innovative brands in the industries where trust and reliability matter most.
Learn more at keyfactor.com and @keyfactor.
Free parking in the lower level garage located in front of Fleming's.
To inquire about sponsorship opportunities, please contact Tim Colby at tcolby@sdissa.org.
To Join SDISSA: https://www.issa.org/general/register_member_type.asp