Description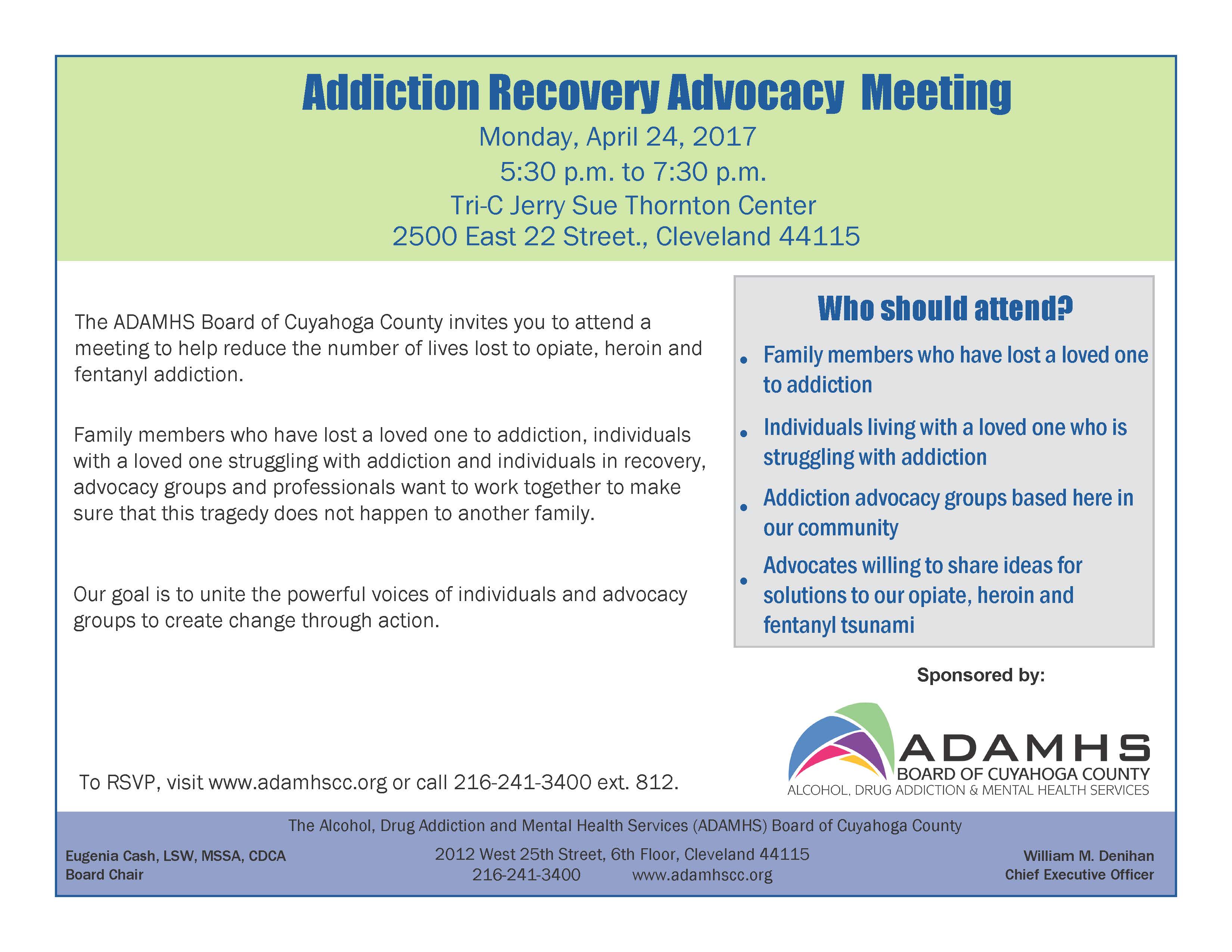 The ADAMHS Board of Cuyahoga County invites you to attend a meeting to reduce the number of lives lost to opiate, heroin and fentanyl addiction.
The meeting will be held on Monday, April 24, 2011 at the Tri-C Jerry Sue Thornton Center, 2500 East 22nd Street, Cleveland 44115 from 5:30 p.m. to 7:30 p.m.
Who should attend?
Family members who have lost a loved on to addiction

Individuals living with a loved one who is struggling with addictin

Addiction advocacy groups based here in our community

Advocates willing to share ideas for solutions to our opiate, heroin and fentanyl tsunami
Our goal is to unite the powerful voices of individuals and advocacy groups to change suggestions into action.
Join us to discuss our next steps in implementing our change.