Our Certified ScrumMaster (CSM) course will introduce you to the basics of Agile & Scrum from the perspective of the Scrum Master role.
About this Event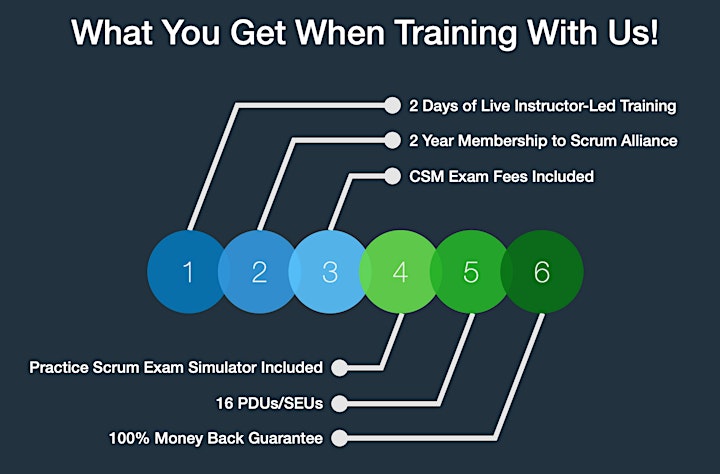 In this Certified ScrumMaster (CSM) Instructor-Led Live Online Course you will be immersed in the world of Agile & Scrum. You will receive the same quality instruction, information, insights and guidance as in our in-person CSM course. We'll introduce you to the inner workings of Agile & Scrum from the perspective of the Scrum Master role, and we will provide our real-world tips and time-tested techniques for your Agile Toolbox. We will cover all of the core concepts set forth by the Scrum Alliance, secure your understanding, and support your ability to make the ideas immediately actionable with your teams when you return to the office.
Our online courses are engineered with adult learning theory and brain science to help reinforce the key points in a fun, interactive, and engaging teaching approach. We use the latest in web conferencing technology and HD audio/video to include breakout groups, polling, quizzes, role-playing scenarios and interactive Scrum simulations. Class size is limited to enhance the learning experience and ensure that Scrum and Agile concepts are fully understood by every student. All audiences are welcome, including the team & manager level.
Take our online CSM course, and when the coronavirus COVID-19 pandemic improves and we resume our in-person workshops, simply email us and we'll let you audit a live in-person CSM course again for free.

Your CSM Exam is included in the price — The cost of your exam and the first two years of membership to the Scrum Alliance are included with your course.
Access to our CSM Exam Simulator — You will receive free access to our exclusive CSM Exam Simulator to help you pass the exam.
You are Guaranteed to Pass Your CSM Exam — If you don't pass the CSM exam, we will pay any retake fees to ensure you become certified.
Why take your Certified ScrumMaster (CSM) training from Brett Palmer & Associates?
World-Class Training with Experienced Instructors — All our instructors are passionate educators who will not only ensure your understanding of the concepts, theory and other associated material but will also focus on real world concept application and integration of the Agile mindset into your workplace.
Real World Success with Agile — We are veteran agile coaches who have cut our teeth doing years of complex project work and make it a point to stay in touch with current work through coaching. We have lots of experience consulting very large complex organizations transition to agile. Clearly, it is in your best interest to only accept training from a trainer-coach. Our students get straight talk where the rubber hits the road and Agile & Scrum are applied in the real-world not just classroom theory.
Engaging & Fun — Our courses are high energy and engineered based on adult learning theory and brain science. We engineer our in-person courses to keep PowerPoint slides to a minimum. Our courses feature interactive role playing scenarios, simulations, and case studies to reinforce learning concepts.

You will also Receive ...
Brett Palmer & Associates Certified ScrumMaster (CSM) Training Manual – this downloadable workbook will be your guide and resource during the workshop and an invaluable reference after the formal coursework has been completed.
Agile Gathering Network Membership – You will be given access to the Agile Gathering Network: regularly scheduled conference calls with Brett and other Agile professionals which are designed to educate, inspire and keep you current with the goings on in the world of Agile.

About Our Courses
You can bring our training to your organization! We work with groups and individuals. For additional details, please call (949) 304-1033 or email us at hello@brettpalmer.com and we would be happy to talk with you.
Audit Our In-Person CSM Workshop For Free — Once the coronavirus COVID-19 pandemic improves and we resume our live in-person workshops, take our live in-person CSM course again for free. Simply email us and we'll save you a seat.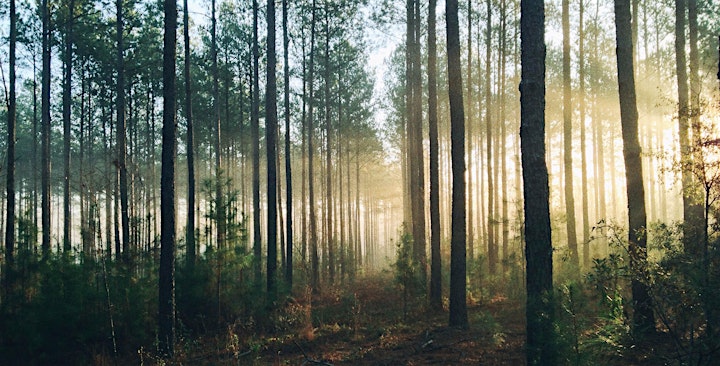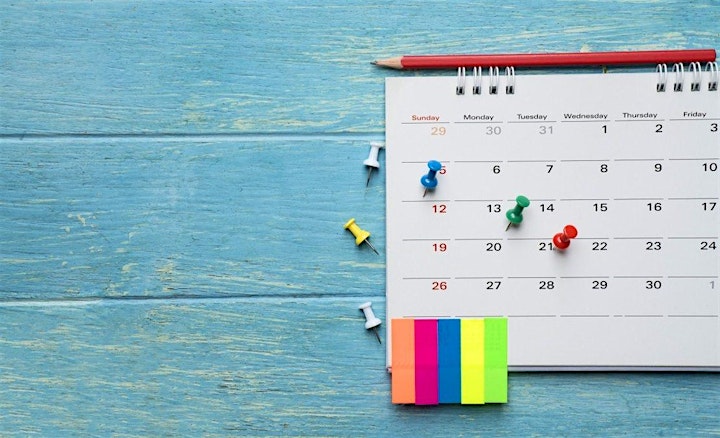 Example Course Schedule:
Day 1
Intro/Opening Activity
Working Agreements
What is the problem we're trying to solve?
What is Agile? Why do companies want Agile?
Agile Manifesto Values
Agile Manifesto Principles
Origins of Scrum / Scrum Framework
Scrum and its relationship to Agile
When to use Scrum?
Scrum Values
Scrum Roles
Day 2
Scrum Framework Review
Product Backlog
User Stories
Product Backlog Refinement
Scrum Events/Meetings
Definition of Done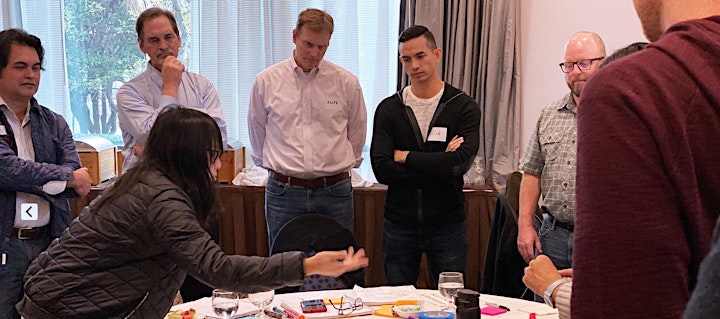 *** IMPORTANT DETAILS - PLEASE READ ***
FAQ – FREQUENTLY ASKED QUESTIONS
Who should attend?
Our Certified ScrumMaster (CSM) course is for everyone looking to gain an in-depth understanding of Agile & Scrum from the perspective of the Scrum Master role. All audiences are welcome, including executives, architects, business analysts, project managers, and program/portfolio managers.
What if I am just starting out, or don't have IT experience?
This course is designed for both beginner and advanced audiences. The beginners tend to want to know the basics and those who are more experienced tend to be interested in why things aren't working the way they're supposed to at their companies. So we'll cover it all.
How is this course delivered? What software is required?
The course is delivered via the free Zoom videoconferencing software. You can sign up and download it here: https://zoom.us/signup.
Important note: The downloaded Zoom software is mandatory; you will also need a web browser (we recommend Chrome. You will be accessing other materials from links that we will be providing you). This must be done from a desktop or laptop computer. Please do not try to access these materials from a tablet or mobile device.
What are the technical requirements?
In order to create successful outcomes, we have implemented the following mandatory policies:
1. Students must be computer literate. During the course, students will be asked to switch between viewing the Zoom application and navigating various webpages. Google Chrome is our recommended browser. You can download it here: https://www.google.com/chrome/.
2. Students must use a desktop or laptop computer for this course. Using tablets and mobile phones will not work for this course and will cause you severe difficulty. If your computer is outdated or has any kind of issues, please do not enroll in this course.
3. Students must download and use the latest version of the Zoom software on a desktop or laptop computer before joining this course. This step is often overlooked and missed: Please test your Zoom configuration by going to http://zoom.us/test to ensure your computer is set up properly, and to watch this video to get a brief overview on Zoom – https://support.zoom.us/hc/en-us/articles/201362193-How-Do-I-Join-A-Meeting-.
IMPORTANT NOTE: Please DO NOT use the web browser version of Zoom. (It really does not work well for the course and you will likely have significant problems.) Instead, you MUST download and install the Zoom desktop client software onto your computer and then join the course through this Zoom desktop client application.
If you are confused and don't understand what this means, please call us before you buy a ticket so we can work it out with you on the phone. It's really easy and we can explain it to you. To help ensure the desired outcome for everyone we need to make sure that each student is set up for success before the class.
Please install the Zoom software and prepare your computer a few days in advance so you have time to correct any issues prior to the start of your course. You do not need to sign up for a Zoom account or give them a credit card number to download and install the free software.
Bottom line: Make sure you have downloaded and installed the latest version of Zoom and use this to access your course. If you try to access the course through Zoom over a web browser it will give you great difficulty and we will not be able to provide support.
4. Students should avoid using a work computer. These tend to be restricted and locked down in numerous ways which may cause difficulty during the course, interrupting your learning experience as well as that of the other students as well as the class. Also, if possible, disable all VPN's to allow for a stronger, more stable internet connection.
5. Students are required to share both sound and video. You must plan to fully participate and engage throughout the full duration of the course.
6. All students must have a stable high-bandwidth internet connection. Please do not use a cell phone hotspot. (You will have a downgraded experience if you attempt to use a cell phone hotspot.) We recommend a wired Ethernet connection and avoid using WiFi. We also strongly recommend asking other household members not to engage in high-bandwidth internet activities while you are in this course, including watching Hulu, Netflix, YouTube, online gaming and high bandwidth usage of cell phone WiFi or hotspot connections. To be safe and ensure the best connection for your course, please disable WiFi from all other household members cell phones.
Important note: A minimum recommendation is 800kbps/1.0Mbps (up/down) for high quality video (ideally 1.5Mbps/1.5Mbps (up/down) or higher for HD video). You can test your bandwidth by visiting: https://www.speedtest.net/ . For further Zoom technical specifications, please visit: https://support.zoom.us/hc/en-us/articles/201362023-System-Requirements-for-PC-Mac-and-Linux.
Is there a workbook?
We have a workbook which we will use together throughout the course. The downloadable materials will be provided to all students at the beginning of the course. We do not provide our course materials prior to class.
Are there group activities?
We use group breakouts and activities to distinguish theory from actual real work, and to reinforce the learning concepts. If you do not like interacting with other people then our course style will not work for you and we recommend not taking any of our courses. Plan to be busy interacting with your peers the entire time in class. We will give you work assignments to do during class to reinforce the concepts. We do not end class early.
Is there a pre-class assignment?
Yes. The pre-class assignment is to read this FAQ and to come prepared. Many people will read this FAQ before they buy their ticket.
Are there breaks during the course?
Yes. We will take short breaks throughout each day of the course. We will also have a 45-minute lunch break each day. Students should plan their schedule so they can be 100% focused during this training course.
Important note: Although most people find our courses engaging and provide us feedback saying the course seemed to fly by quickly, it will require that you set aside your life for two full days and really dig in. We need everyone to come ready to learn — and have fun!
We really do have a lot of fun during our courses. We appreciate you reading this FAQ.
What about the CSM Scrum exam?
Our Scrum courses are designed to teach you the theory and philosophy behind Scrum, which will both prepare you for real-world application of Scrum and give you everything you need to pass the Certified ScrumMaster (CSM) exam. Your registration cost includes the exam fee with the Scrum Alliance, which is the issuing organization of the CSM certification. Upon successful completion of the 2-day course, you will receive an email from the Scrum Alliance with a link to take the exam.
You can take your exam immediately following the end of the course, or you can choose to study for a few days and then take your exam. We recommend completing your exam as soon as possible after your course. Most people take the exam in the first 48 hours after the course. To avoid a $25 late fee from the Scrum Alliance, you must complete the exam within 90 days of receiving the exam link.
You can take the CSM exam online from any location. You do not need to go to an exam testing center for your exam. The exam has 50 multiple choice questions, of which 37 correct answers are needed to pass. There is a 60-minute time limit for the exam. After the exam, you receive your score immediately. If you do not pass, we will pay any retake fees and work with you, one on one, as many times as possible until you pass.
How can I prepare for the exam?
Pay attention and participate in your course. Ask questions and engage the other students in conversations during class to deepen everyone's understanding of the material. After your course, re-read the provided materials and take our proprietary CSM Exam Simulator to make sure you are ready for the exam.
What about the renewal / continuing education requirements?
Once earned, your CSM certification is valid for 2 years. To ensure CSM's maintain a certain level of knowledge and competency, the Scrum Alliance requires 20 Scrum Educational Units (SEU's) to renew your CSM certification every two years. There is a small charge to renew, which is currently $100 USD.
Please note that SEU's are for documenting continuing education requirements for the certification renewal process through the Scrum Alliance. You cannot earn SEU's for taking this CSM course unless you already have an existing certification with the Scrum Alliance, such as a Certified Scrum Product Owner (CSPO).
There are multiple ways to earn SEU's. Please visit this link for more information: https://www.scrumalliance.org/get-certified/scrum-education-units
What about PDU's?
Professional Development Units (PDU's) are continuing education requirements through the Project Management Institute. If you have your PMP, you can earn 16 PDU hours (split as 5 technical, 6 leadership, and 5 strategic.) Please note that PDU's are for documenting continuing education requirements for the certification renewal process through PMI.org. You cannot earn PDU's for taking this CSM course unless you already have an existing certification with PMI.org.
What is your contact information?
Email: hello@brettpalmer.com
Phone/text: 949-304-1033
Our office hours are (Eastern Time):
Monday closed
Tuesday 9am-4pm
Wednesday 9am-4pm
Thursday 9am-4pm
Friday 9am-12pm
What if I cannot attend my course?
If you are not able to attend your course, please call us at 949-304-1033 as soon as possible so we can work with you on your options. Please note the cancellation policy stated below.
What is the cancellation policy?
Cancellations made 14 or more days prior to the start of the event are eligible for a full refund. If you cancel 7 to 14 days prior to the start of the event, you will receive a full refund minus a $150 administration fee. If you cancel within 7 days prior to the start of the event, you will receive a 50% refund. You may transfer your registration once for a $150 charge to another class offered by Brett Palmer & Associates within 12 months, however we are unable to honor transfer requests within 72 hours of the start time of the course. Your registration is nonrefundable if you do not attend or do not complete the course. Please make arrangements to be fully present for the full duration of the course. The presenter is not responsible for prepaid, nonrefundable travel arrangements. If the presenter cancels the workshop, a full refund will be made.
Please email hello@brettpalmer.com if you need to cancel, reschedule or substitute someone else in your place.
Is there a Money Back Guarantee?
We proudly stand behind all of our courses. If you have attended the course for the entire 2 days of instruction, have actively participated and yet still feel this is not the right course for you, simply let us know by the end of the course at 5:30 PM (on the second day of training) and we'll refund your money assuming you have not yet taken the exam, no questions asked.
Media Release Policy
Please be aware that Brett Palmer & Associates (Brett Palmer, et al) may capture photographs, video and sound footage from this event. By attending this event, you authorize Brett Palmer & Associates to use these artifacts in future educational or promotional materials either in print, video or online.
Scroll back to the top to register!