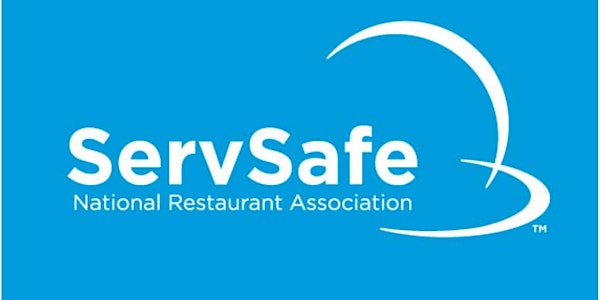 April 20th, 2021- ServSafe Certified Food Protection Manager Course!
ServSafe Manager Course at The C'mon Inn in Bozeman. The course will be on April 20th, 2021 from 9:00am - 5:30pm.
When and where
Location
The C'mon Inn Bozeman 6139 E VALLEY CENTER RD BOZEMAN, MT 59718
About this event
This ServSafe Certified Food Protection Manager (CFPM) training will be on Tuesday - April 20th, 2021 at The C'mon Inn in Bozeman. This class is brought to you by the Montana Restaurant Association as well as Laura Finley - former health inspector and owner of Frosted by Laura Finley.
All COVID precautions will be strictly adhered too. Class size will be limited to 25 people including the instructor. Students will be seated 6 feet apart and masks will be required.
The class will go from 9:00am until 5:30pm. There will be a 45 minute long lunch break. Students are responsible for bringing their own lunch or going to get a lunch during the time provided. Complimentary coffee and tea will be provided.
Social distancing will be observed. Students will be required to wear masks throughout the duration of the class as per the Montana State mandate. Frequent breaks will be offered in order for people to be able to stretch their legs and get fresh air.
The class is $180/student (+ Eventbrite Fees). This includes the 8-hour course, the latest ServSafe textbook, as well as the proctored exam. Class fees are non-refundable, however should a cancellation occur for any reason, the fees may be applied to another ServSafe class (that is taught by Laura Finley) for up to one year.
During the beginning of the day we will go over COVID19 related updates, watch ServSafe videos, and view ServSafe Power Point slides. The afternoon will include more of the same, some hands-on review activities, and then the exam will be administered.
The exam is administered during the last two hours of the class. It is a 90 question exam. Students are required to receive 75% or higher in order to pass. Once students pass, they will obtain a ServSafe Certified Food Protection Manager certification that is valid for 5 years and meets the health department requirement to have a CFPM on staff. While most students in my class pass, I will discuss in the class what to do should you not pass on the first try. Students typically receive their results 1 - 2 weeks from the date of the class. The exams are graded at the ServSafe Service Center in Illinois, not by the instructor.
I strongly encourage anyone who has questions, comments, or concerns to contact me directly. I can be reached by phone or email. My cellphone number is (406)600-7919 and my email is FinleyFBconsulting@gmail.com. I will respond to calls or texts. If you call please be sure to leave a voicemail so that I can call you back.
I look forward to having you and your staff at the training!