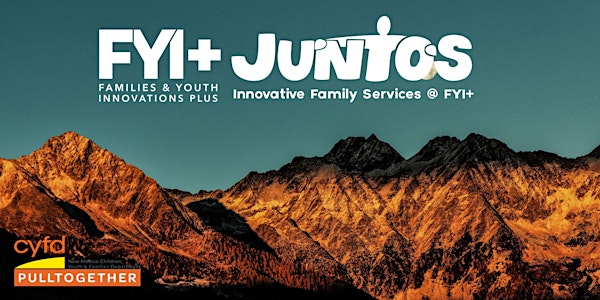 April 2023 Child Abuse Awareness Event
2nd Annual - BE CALM, BE KIND, ACTIONS DON'T REWIND
By Families and Youth Innovations Plus
Date and time
Friday, April 28 · 4 - 8pm MDT
Location
Young Park 850 South Walnut Street Las Cruces, NM 88001
About this event
This Event is for:
-Dona Ana, Las Cruces New Mexico
-Dona Ana, Anthony New Mexico - 945 Anthony Dr, Anthony, NM 88021 (4/27/23) - 4 pm Setup to 8 pm.
Welcome! We are a community-based program with Families and Youth Innovations Plus in Las Cruces, New Mexico. Juntos Family Innovation Services brings a program that provides resources that can be used within the community, parenting classes brought into your home, and basic psycho-education to families to help them succeed within their homes. National Child Abuse Prevention Month recognizes the importance of families and communities working together to strengthen families to prevent child abuse and neglect.
RSVP for a ticket
Ticket will ensure you become a vendor—only one registration per program is required.
Please include that information in the ticket portion if you require an electrical outlet.
Information: RSVP to indicate if you would like to be a participating agency.
1. Please bring tables and Chairs of your own
2. If outlets are needed, fill out the form and check the box on the registration.
2. Please bring table covers
3. Please bring Company swag(Goodies, flyers, resource information)
4. One door prize to be given to attendees turned in to the Main Event Table.