Description
Curious about being a

MEMBER

of The Genki Spark?

The Genki Spark is a multi-generational, Asian women's arts and advocacy group that uses Japanese taiko drumming, personal stories, and creativity to build community, develop leadership, and advocate respect for all.
4 Week TRIAL CLASSES are great way for Asian women to learn more about The Genki Spark. You'll get a taste of the art form and work towards learning a song.This class is being taught as a series with each class progressively getting a little more difficult. If you do not attend one of our MEMBERSHIP OPEN HOUSES please review our website for more information.
4 Sundays: April 16, 23, 30, May 7 (12:45PM - 1:45PM)
YOUR FIRST CLASS IS FREE! $15/class or $40 for all 4 (bring $40 to your first class)
---
MORE ABOUT THE GENKI SPARK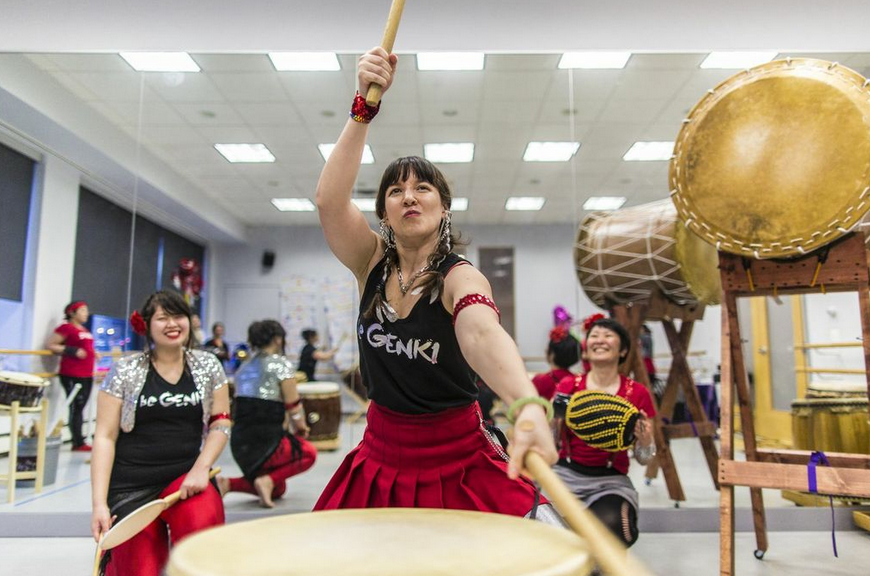 We're Passionate about Sisterhood:
"With my sisters, I can do anything!"
We're Passionate about Community:
"I believe laughter can tear down any wall"

We're Passionate about Leadership:
"I believe that one word, one action, one person can make a difference"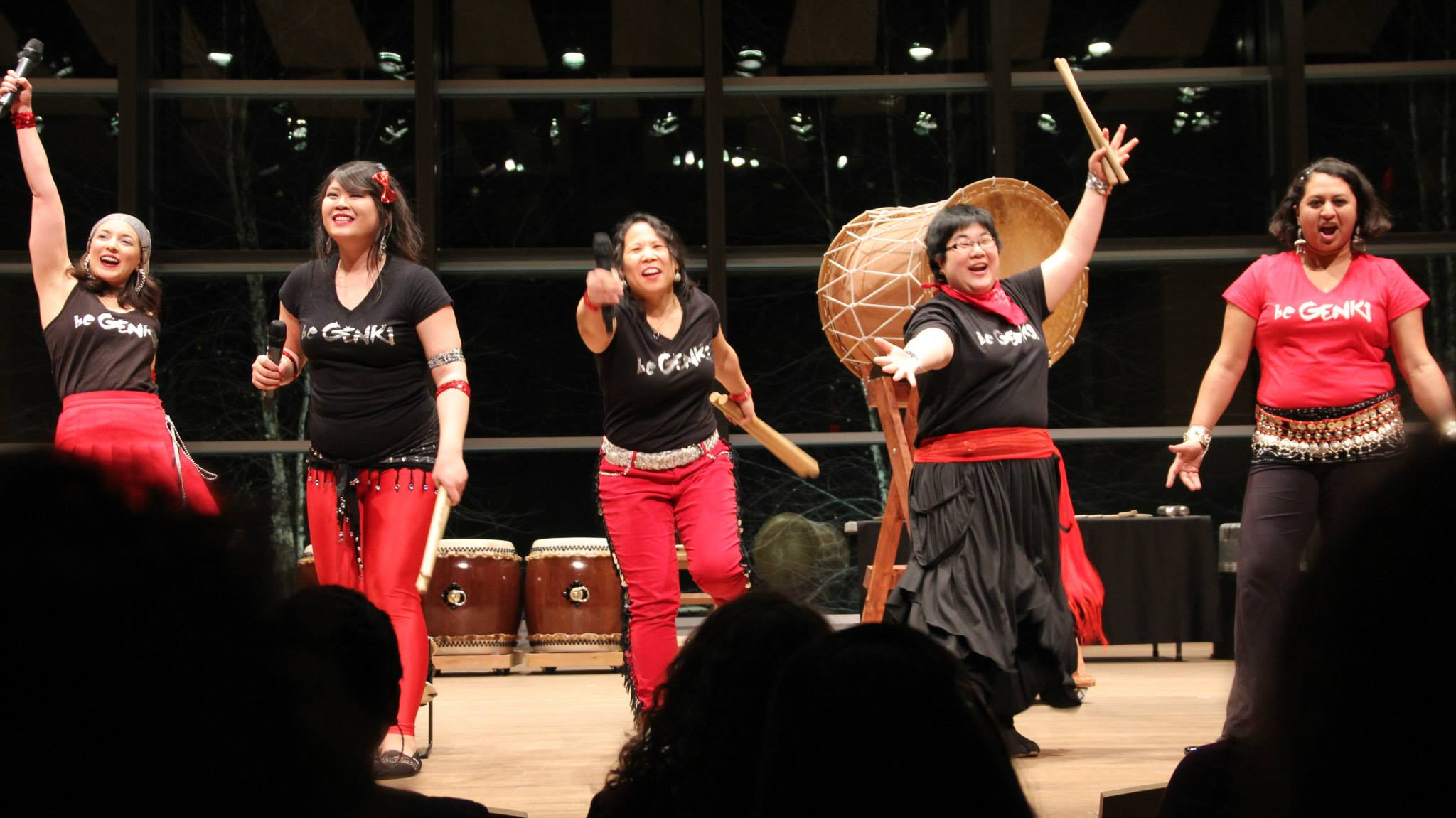 The idea for The Genki Spark was partially born of conversations local Asian women were having about the need for powerful, visible role models and a supportive, creative space for Asian women of all ages. We aim to build community and provide support for Asian women to explore their identities so that she may proudly claim herself while advocating for the respect of others.

Taiko drumming is an art form rooted in Japan. We stand proud on the shoulders of the early Japanese and Asian American activists of the '60s and '70s who founded some of the first taiko groups in North America. These early pioneers were fighting for civil rights and were pivotal in the development of Asian American studies programs. These activists understood the power of art and social change.

Big, loud, and compelling, our performances are probably what most people associate with The Genki Spark, but aside from playing taiko we deliberately share personal stories of empowerment in order to inspire others to claim space and fully share themselves.

We believe in equality, fairness, collaboration, and unity. We often partner with community and educational organizations working towards social justice or the empowerment of others to offer workshops, facilitate discussions, conduct panel presentations, and speak out on issues we care about.
---
Our Trial Class for Potential Members will repeat in April of 2017
Our 3 month Intensive Training Program (ITP) which is the next step to membership is scheduled June 4 - August 27, 2017. More information on registration coming soon.
---
For more information about our membership program for Asian women please contact Karen@TheGenkiSpark.org