April 2013 Mobile Monday Nigeria Event showcasing Qualcomm Technology (sponsored by Qualcomm).
When and where
Location
Avenue Suites 1390 Tiamiyu Savage Street Victoria Island Lagos, 100009 Nigeria
Description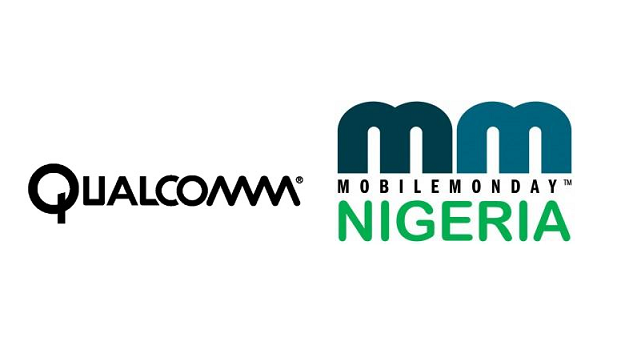 This event is geared towards Mobile Software Developers who develop for Android, iOS, Windows Phone and Blackberry who are interested in Developing Applications with Qualcomm APIs
Only the first 100 Developers to register will be selected. And successful attendees will be notified a week to the date.

About This Event
What is it:
The April 2013 Mobile Monday Nigeria Event showcasing Qualcomm Technology (sponsored by Qualcomm).
Qualcomm is prepared to train software developers in Nigeria on various software API's which enable rich mobile app experiences. Here are some of the APIs that Qualcomm has to offer. Note that only the Augmented Reality API will be covered in the training.
· Vuforia (Augmented Reality) ( https://www.vuforia.com/ ): enables developers to create Augmented Reality App experiences are best in class and creative beyond definition on Mobile devices running the Android and iOS operating systems, giving mobile apps the power to see.
· Alljoyn (Peer to peer connectivity) (https://www.alljoyn.org/ ): to enable peer to peer connectivity within devices to create great multiplayer gaming experiences across multiple OS and device types with the ability to leverage different radios (Wi-Fi, Bluetooth, GSM) depending on availability.
· 2net™ Platform from Qualcomm Life (Wireless Health) ( http://www.qualcommlife.com/wireless-health ): It offers a set of wireless health solutions that can elegantly and reliably capture and deliver medical device data to integrated portals or databases from nearly any customers' or technology partners' wireless medical device for storage in a system designed for security and interoperability.
· Gimbal (Context Awareness) ( https://www.gimbal.com/ ): The Gimbal™ context aware platform for Android and iOS enables application providers to deliver more timely, personalized and relevant content to mobile audiences.
About Qualcomm - Qualcomm Incorporated (QCOM) is a world leader in 3G, 4G and next-generation wireless technologies. For more than 25 years, Qualcomm ideas and inventions have driven the evolution of digital communications, linking people everywhere more closely to information, entertainment and each other. For more information, visit Qualcomm's website ( http://www.qualcomm.com)
About Mobile Monday Nigeria - A global community of mobile industry visionaries, developers & startups fostering coop. & cross-border biz dev. We drive tech ecosystem development in Nigeria. For more information, visit Mobile Monday Nigeria's website ( http://www.momonigeria.org )
When and where is it?
The event holds on the 29th of You'll be notified if you are selected to attend the event.
Why you would want to attend?
Get to meet the industry heavyweights in Mobile Tech: Professionals from Telcos, VAS providers, Software Development Companies, Device manufacturers will be at the event to network with people. Come over and meet potential customers, investors and collaborators.
Get to hear about the latest software APIs that Qualcomm has to offer and experience real world usage for yourself. Also you get to access training for these APIs through Mobile Monday Nigeria (Annual members only)
Please note: Due to space limitations, we reserve the right to limit the number of attendees. Attending the event is free. Register early.
If you will not be available to attend this event after registering, Kindly let us know so that we can reserve the ticket for another person
Hope to see you there
Akinbobola Akinola and the Mobile Monday Nigeria Team