April 2012 Forum: Know When to Hold 'Em, Know When to Fold 'Em

Thursday, April 26, 2012 from 6:00 PM to 9:00 PM (PDT)
Event Details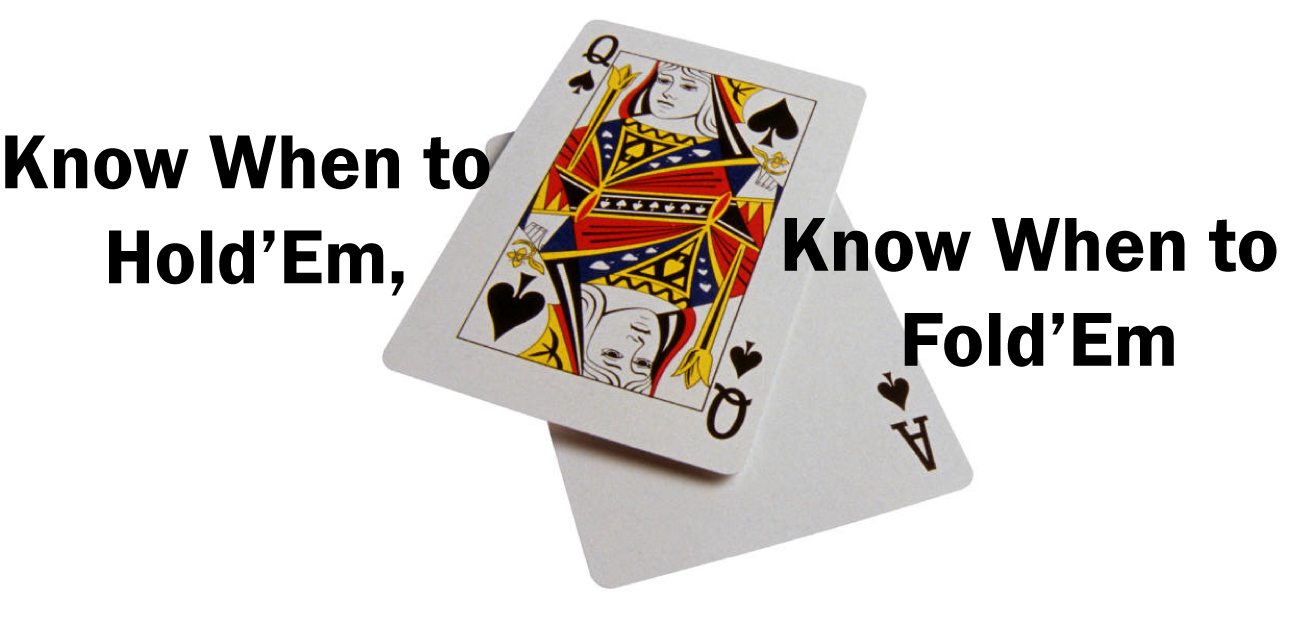 Meet Patrick Boden, founder of Badongo.com.  By 2006, Mr. Boden had established the website as the 3rd largest website in Asia (behind only Google & Yahoo) and as one of the top 100 websites in the world.  In October 2007, Badongo.com raised a seven figure round of funding from a number of well-known angel investors, including super angels, Peter Thiel and Mike Maples.  Badongo had hit the big time...or had it?
Shortly after closing the financing, Google, without explanation, closed Badongo's AdSense account for "fraud."  No explanation, no recourse, and nothing could be done.  After making every possible attempt to get a human person on the phone at Google and after exhausting every single contact in the Rolodex, the high CPM rates and thus Badongo's main source of revenue vanished overnight.  Most in his situation would have quit and moved on to the next big thing.  Mr. Boden, however, was not one to quit.  Mr. Boden gave his word to investors that he would see things through, come hell or high water and thus continued to operate the company, with an eye towards creating an exit for his investors.  In 2011, after running Badongo on a shoestring budget for years, Mr. Boden managed to build an enterprise class software solution on the backbone of the original Badongo infrastructure and successfully negotiated the sale of the company's assets, including Badongo.com.
Come join us for a special "fireside chat" between TCVN Chairman, Bart Greenberg, and Badongo founder, Patrick Boden, on "Know When to Hold 'Em, Know When to Fold 'Em."
Patrick Boden is the founder and creator of Badongo.com.  A native of Luxembourg, Mr. Boden is a self-taught software engineer and expert in open-source software systems.  Mr. Boden is an accomplished entrepreneur and has established and sold a string of successful and profitable companies in Europe and in the U.S.  Mr. Boden has consistently demonstrated the ability to accomplish a lot with very little resources. With his tendency to be an innovator that thinks outside of the box, he has found that throughout 15 years in the Internet business, he has had to invent the "box" many times.  Mr. Boden started and operated one of two Internet Service Providers in Luxembourg more than a decade ago (while in High School).  Founding companies like Dynamic Networks, one of Luxembourg's first web design, programming and consulting firms allowed him to leverage his capabilities as a highly competitive, driven leader that defines the word "self-starter."  An early investor and trader in internet domain names in the US and Europe, in addition to many other ventures, Mr. Boden established Badongo.com in late 2005 with a vision to make Badongo the web's best and most widely-used personal content storage, management and delivery platforms.
Bart Greenberg is a partner in Haynes and Boone's OrangeCounty office, practicing general corporate law with an emphasis on mergers and acquisitions, debt and equity financings and the cost-effective representation of entrepreneurs, start-ups and emerging technology companies.  Bart is also a strong contributor to the community by his tireless support and active involvement in many local technology organizations, including, among others, Tech Coast Venture Network, where he currently serves as its Chairman; TechBiz Connection, where he currently serves on its Board; and the Digital Media Center in Santa Ana, California, where he currently serves on its Advisory Board.  Bart is also an active participant on Quora.
Register now!
$25 Early Registration
$35 Day of the Event
Always FREE for TCVN Members!

When & Where
2040 Main Street - 2nd Floor
Irvine, 92614


Thursday, April 26, 2012 from 6:00 PM to 9:00 PM (PDT)
Add to my calendar
Organizer
TCVN is one of Southern California's premier technology business networks. Through a wide variety of forums, pitch sessions, workshops, and other networking events, we bring together entrepreneurs and resources from every facet of the technology and startup landscape.