April 20, 2017 Teleclass with John Scarrott - "Get Comfortable with Sales"

Thursday, April 20, 2017 from 1:00 PM to 2:00 PM (EDT)
Event Details
 
"Get Comfortable with Sales"

Thursday, April 20 from 1:00 - 2:00 pm Eastern Time
with guest John Scarrott

Earn 1.0 Resource Development CCEU
Free to ICF Michigan Members
What's your approach to selling your coaching? When you think of selling what jumps to mind?

A challenge all coaches face is how to sell and market their expertise. This is because they got into coaching to coach. To improve people's lives. Not to sell. But the reality is that without the sale, there is no opportunity to coach. That's the tough truth. However, that doesn't mean that sales can't be fun or that you can't generate business in the way you want to.

This teleclass will share the surprising truth about what's required to sell coaching.  
It will take a deep dive into:

•    The similarities between what makes a good sales person and a good coach.
•    The journey that your prospective coachee takes to become your client.
•    What to do on the journey to create the right experience and forward movement
•    What to say when it's your turn, your toolkit to build trust.
•    How to increase awareness of who you are: conversations, writing and speaking.
•    Putting it all together, designing your plan of action and moving forward.

In this teleclass, John will share his ideas on how to approach selling your coaching expertise.
ABOUT OUR GUEST SPEAKER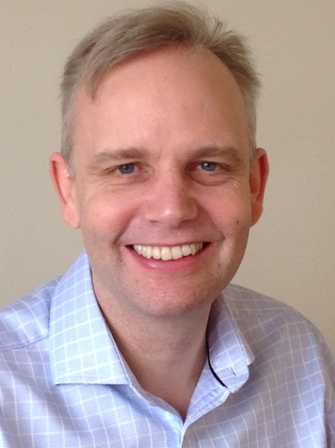 John Scarrott is a trainer and coach based in London. He has 23 years commercial experience and a track record of success in selling the intangible, such as advertising, events, memberships, training and coaching. He works with his clients to improve their skills and confidence when it comes to influence in situations such as selling, presenting, networking, negotiating and leading.

He supports his clients to communicate effectively, connect with impact and achieve positive outcomes. He has a Professional Coaching Skills Certificate and is working towards his ICF Credential with Coaching Development.

You will get the call-in information by email after registering.

*All participants must attend the full program to qualify for CCEU credit.*

ICF Michigan members earn credits for free!
Non-ICF Michigan members are invited to join us for a $20 fee.
 
If you have questions, please contact support@icfmichigan.org
Have questions about April 20, 2017 Teleclass with John Scarrott - "Get Comfortable with Sales"?
Contact ICF Michigan
Organizer
ICF Michigan
ICF Michigan was organized in 2004 to serve the broad spectrum of professional coaches who live and work in Michigan, and to work for the advancement of professional coaching.

OUR MISSION -
Our mission is to support and promote the highest standards of professional coaching in Michigan, and to be a vibrant community where coaches learn, grow and succeed to best serve our clients.

OUR VALUES -
Leadership: We will set a clear direction for the coaching profession that inspires authenticity, innovation and a pioneering spirit.

Service: We will be passionate about calling forth the magnificence of our clients and encourage them to expect more from themselves than they ever imagined.

Community: We will support one another by creating an environment for sharing, growth and learning.

Collaboration: We will work together to create synergistic results for our colleagues and our clients.

Abundance: We will give of ourselves and openly share our resources with one another.