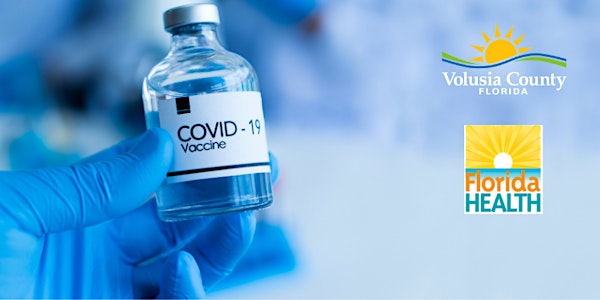 April 19th - COVID Vaccine Event for Volusia County
COVID Vaccine Event for April 19th
When and where
Location
Volusia County Fairgrounds 3150 East New York Avenue Deland, FL 32724
About this event
The County Manager, along with Volusia County Emergency Management and in partnership with the Department of Health, is pleased to announce a special vaccine event on April 19, 2021 at the Volusia County Fairgrounds.
Each attendee will receive a QR Code and a link to the Department of Health Consent form ( www.volusiahealth.com/shots) This form needs to be printed out and brought to the appointment along with a list of any medication you are prescribed. If you have received or will receive another vaccine within 14 days of this date (for example Influenza or Hepatitis), you will not be administered the COVID 19 Vaccine and will need to schedule another day.
All attendees will be required to provide a state issued ID card. Due to the large number of attendees for this event it is suggested that you do not show up more than 5 minutes before your appointment time frame. To speed up the check-in process, it is strongly suggested you print out the QR Code (or display it on your smart phone) and bring the completed and signed Department of Health Consent Form with you.
The vaccine administered for this event will be Moderna, which will require a second dose on May 17, 2021. This second dose will be an automatic appointment for the same time frame and location as your first dose. Please keep that in mind when scheduling. If you have any issues regarding your return appointment, you may email ESF5@volusia.org.