April 18 '12 Webinar: Business Value of Game Dynamics: Building A Gamificat...
Description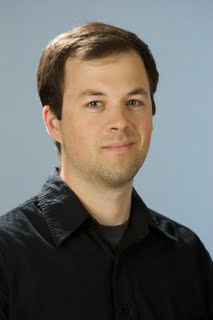 Join our next International Digital Commerce Webinar where Tony Ventrice—Senior Game Designer, Badgeville will talk about the basics of what needs to be considered when Building a Gamification Program. From overall goals, to the game dynamics used, implementation examples, and user experience advice, he will touch briefly on each step of the process:
What is Gamification:
Principles:
Loyalty - Reputation - Growth
Features:
Behaviors and Record-keeping - Achievements - Missions - Tracks - Units - Leaderboards - Repeatability - Timeframes; Metadata and Context - Conditional Logic
'bad'example
'good' example
Advice:
First Priority is User Experience - Balance Engagement - Creativity

Register Now and learn how to integrate game dynamics into the social web - build community, content and marketing initiatives to drive participation and generate revenue.

Tony Ventrice, Senior Game Designer at Badgevillle is a lifelong game designer with a knack for applying game-design techniques in emerging markets. From mobile, to Facebook, to Gamification, his successful, award-winning designs have taken him to industry leaders and innovators including Namco, Smule, Zynga and Playdom. He has helped design popular social and mobile games including Zynga Poker, Mobsters 2, and I Am T-Pain. Tony is a sought-after speaker and author on game design.


Badgeville provides a sophisticated and flexible suite of SaaS solutions to measure and influence user behavior. Over 150 clients rely on Badgeville's Behavior Platform to increase loyalty, conversions, lifetime user value, engagement and productivity in customer and employee-facing web and mobile experiences. With Badgeville, clients experience a 20 percent to more than 250 percent increase in these key business objectives. Badgeville's global client roster includes Samsung, Deloitte, Dell, eBay, Universal Music, NBC, Chesapeake Energy, Recyclebank, The Active Network, and CA Technologies. For more information, visit www.badgeville.com.


* Webinar Twitter Hashtag is: #greenstardigital
* Webinar url will be sent to all attendees 1 week before the event
* Follow on Twitter @GreenStarSol
* Can't attend in person? Registrants will receive the Webinar Recording Url
* Like on Facebook and share with friends/colleagues to join the discussion and keep updated on the latest news and updates!
Organizer of April 18 '12 Webinar: Business Value of Game Dynamics: Building A Gamification Program to Engage and Reward Customers with Tony Ventrice Senior Game Designer, Badgeville